Happy April Fools Day! Or not happy, depending on how many people are mean and try to fool you. Anyway, these books are all real and all really exciting, not even fooling.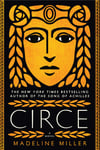 Circe, by Madeline Miller - April 10
Suzanne says:
Circe, the mythological witch from The Odyssey, is recast in this novel as the heroine of her own story. It's not a romance, but I am here for all the strong magical, possibly evil women in 2018.
Amazon, iBooks, Kobo, The Ripped Bodice

My Boyfriend is a Bear, by Pamela Ribon and Cat Farris - April 17
Suzanne says:
You can read our review of this surprisingly adorable (and funny!) romance over here.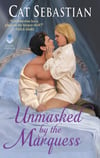 Unmasked by the Marquess, by Cat Sebastian - April 17
Margrethe says:
This is the biggest of cheats for me, but I'm still looking forward to it because I last read this book two years ago and finally the world gets to read it. (Margrethe is friends with the author.)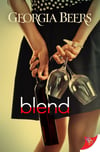 Blend, by Georgia Beers - April 17
Margrethe says:
Sort of a workplace romance, an uptight heroine, a hopeful and ambitious heroine, and the hope for my usual Georgia Beers catnip.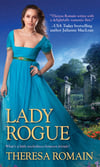 Lady Rogue, by Theresa Romain - April 24
Suzanne says:
In this novel, Romain pairs a Bow Street Runner with a young widow as she tries to replace her late-husband's art forgeries without getting caught and ruining her young ward's future. We'll be reviewing this one!
Amazon, iBooks, Kobo, The Ripped Bodice

House of Cads, by Elizabeth Kingston - April 26
Suzanne says:
The blurb hits all my catnip buttons. A "fallen" French woman and an American con-artist artist, paired with Elizabeth Kingston's immersive writing? Yes, please.
What books are you excited for?