When my daughter and I sat down to watch the Netflix reboot of the 80's cartoon, She-Ra, I knew it was created by the wonderful Noelle Stevenson (Nimona, Lumberjanes), and I knew she'd drawn her fiancee, Molly Ostertag (The Witch Boy) into "Princess Prom." Oh, and I knew that a bunch of grown men on the internet were annoyed that this version of She-Ra wasn't going to be half naked and drawn for the male gaze. Sold and sold.
What I didn't know, however? How very queer this show would be. I mean, look.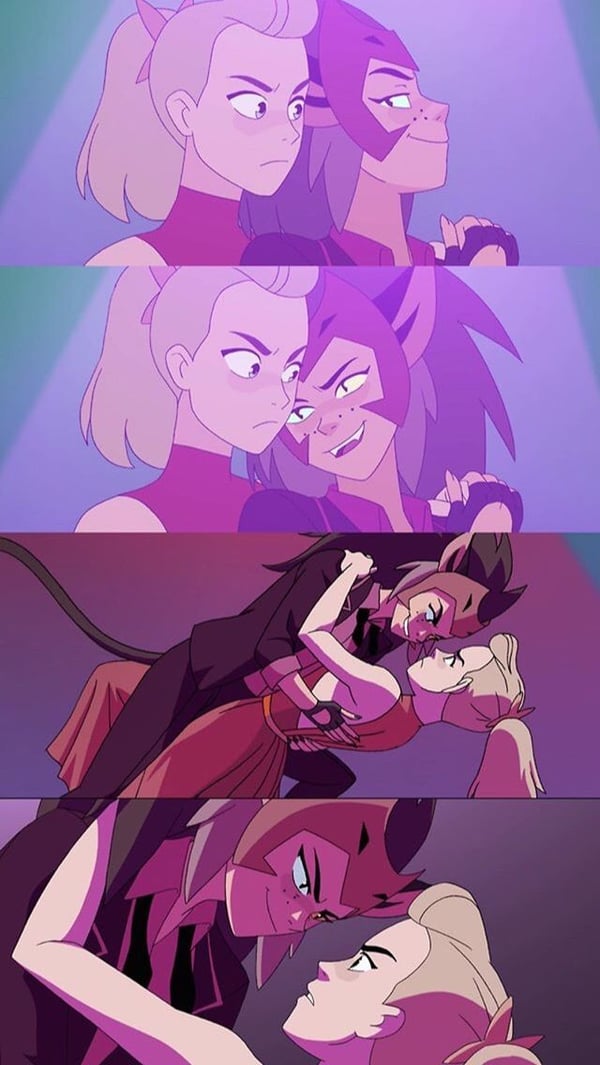 This ship, by the way, is called Catadora because it's Catra and Adora and they used to be best friends but then Adora realized she was being used for Evil and escaped BUT Catra is still stuck and is she actually evil? *deep breath* My shipping heart, y'all. There's also the fact that Scorpia is totally in love with Catra and Catra only has eyes for Adora... *dun dun DUN*
Okay, now that I've gotten THAT out of the way, let's move on to the books that might give you some of these same feels while you wait for the next season of the show!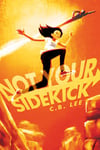 Not Your Sidekick, by CB Lee
How about some queer teen superheroes? Yes. And someone who doesn't have a superpower? Also yes. Bi rep, trans rep, romance... This book's got it all. And there's now an audiobook!
Buy it: Amazon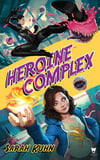 Heroine Complex & sequels, by Sarah Kuhn
The central romance in this first book is heterosexual, but this series gives me SO MANY She-Ra feels that I had to include it. It's got a similar sort of upbeat humor and lots of friendship (with the ups and downs that come with).
Buy it: Amazon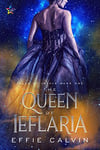 Queen of Iflaria, by Effie Calvin
This is the book that inspired me to make this list. It's an arranged marriage type of thing between two princesses. The sequel, Daughter of the Sun, follows two young women who are basically She-Ra and Catra... if Catra was a chaos goddess trapped in a human body.
Buy it: Amazon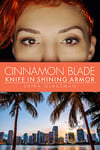 Cinnamon Blade: Knife in Shining Armor, by Shira Glassman
Blade is like if Catra was the "good guy," and the group of superheroes she fights with reminds me of the Princesses of Power. I adored this novella and you can read why here.
Buy it: Amazon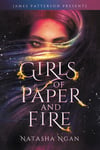 Girls of Paper and Fire, by Natasha Ngan
Would you like a queer teen heroine out to save her friends? YES YOU WOULD. Palace intrigue, generational drama, and an Asian-inspired fantasy setting make this debut a winner.
Buy it: Amazon
That's the list! What did I miss?