If you've ever wanted to read a Dracula retelling in which Mina and her best friend Lucy are actually in love... Avon Gale and Roan Parrish are here to deliver what you need!
"For fans of My Favorite Murder, Black Mirror, and anyone who is terrified of online dating."
--Avon Gale and Roan Parrish
Here's the synopsis:
Dating Sucks & Love Bites
Happy couple Mina Murray and Lucy Westenra have begun to garner national attention for their quirky New Orleans true-crime podcast, Shadowcast. When Lucy's brother Harker disappears while researching the popular new dating app Thrall, they're thrown into a real-life mystery. Aided by their social media expert, Arthur, and Harker's professor, Van Helsing, they follow the trail, hoping to find Harker before it's too late.

When their investigation crosses the path of a possible serial killer, the line between fantasy and reality begins to blur. And as they race against the app's countdown clock, so does the line between friendship and love. What starts as a flirtatious rivalry between computer-savvy Arthur and techno-averse Van Helsing becomes much more, and Mina and Lucy's relationship is tested in the fires of social media.

As they get down to the wire, the group discovers that nothing on their screens is as it seems—including their enemy.

A modern retelling of Bram Stoker's Dracula.
And here's the cover!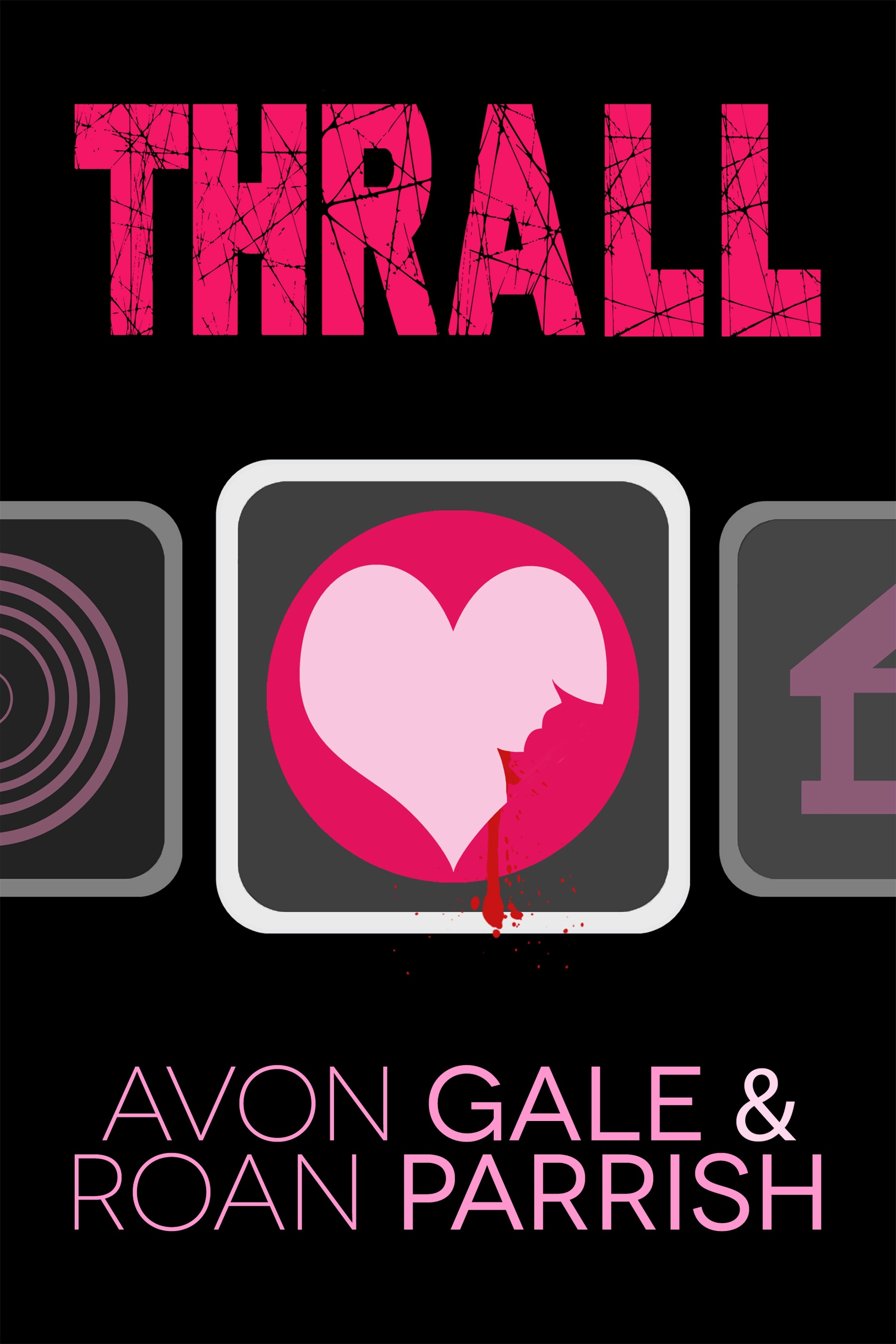 What do you think? I think it perfectly captures the app and vampire and general horror of it all, but the pink author names give it a decidedly romantic and femme flourish. Perfect for your Halloween reading needs, no?
Thrall comes out September 27th, and you can preorder now from your favorite ebook retailer:
Amazon, iBooks, Kobo, Barnes & Noble
Will you be picking up this retelling?