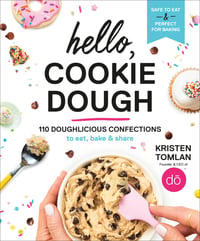 Our friends at Hachette (think: Forever Romance) hooked us up with a review copy of the best/worst cookbook I've ever read. And we get to give away two copies! More on that below.
Let's talk about the best first. Here's what you can expect from this cookbook (with lots of uncooked things) by the founder and owner of dō (pronounced like "dough") in NYC:
- Instructions on how to make dough that's safe to eat right from the bowl. I've always lived on the edge and taken the chance with raw eggs, but since my favorite brand of flour (heyyy King Arthur) was just voluntarily recalled for E. coli concerns, I'm on board for safe dough prep. Kristen Tomlan explains that it's because flour is a field-to-fork product, meaning it's not pasteurized on the way to your pantry. dō is essentially a scoop shop for cookie dough, so they've got the safety system down.
- More cookie dough recipes than you thought possible. Seriously, the book just goes on and on. Had I ever thought to make a milkshake with cookie dough? I have now. I'm apparently getting "molten cookie dough cupcakes" for my birthday, so I'm pretty sure it's all a win.
- Options to make your dough gluten and allergen free.
- Ideas for different occasions, including a cake that consists of layers of baked cookie, cookie dough, and buttercream.
So why is it the worst? Because now I have 110 recipes to make with cookie dough and I'm probably not supposed to eat dough for breakfast, lunch and dinner... or am I? Seriously, I had this at the dining table for a few days and read cookie dough recipes as I ate my eggs each morning. Bad planning, self.
If you head over to Hachette, you can check out a few of the recipes for yourself.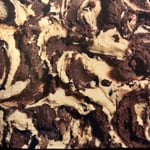 Anyway, I got really excited and flagged half the recipes in the book, but I did manage to snag a few photos for you.
Here's the dough for "brookies," AKA brownie batter mixed with cookie dough. All of the dough recipes are designed to be consumed raw or baked, so you can eat half now and half later...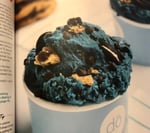 My favorite has to be Me Want Cookie, however. It's based on your favorite dessert-eating monster and I'm excited to make it for the Sesame Street fans in my life.
You can grab a copy when it hits stores on October 22nd. If you'd like to support us when you do, feel free to buy through these links: Amazon or Barnes & Noble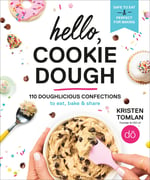 And now for the giveaway!
Hachette has offered up two copies, so we're giving one away here and one on Instagram. You're welcome to enter both! This is open to US and Canadian entries and we'll pick winners on 10/15 so you'll know in time to go pick up a copy for yourself and/or everyone on your gift list.
To enter, use the Rafflecopter widget below or click here.
a Rafflecopter giveaway
Wishing you the very best of luck!
Hachette provided us with a copy of this book for review but I genuinely loved it and wouldn't be recommending it otherwise. We aren't being compensated for this post in any other way, unless you buy through the affiliate links above.