July is the hottest month of the year here, so I'm ready to grab a book and cool down. Andrea's in the opposite hemisphere, so she's probably ready to warm up with a book. Books are good for whatever your temperature needs are.
Onward, to new books!
This post includes affiliate links.
***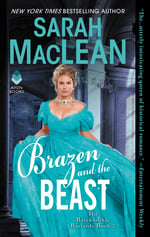 Brazen and the Beast, by Sarah Maclean - July 30

New York Times Bestselling Author Sarah MacLean returns with the next book in the Bareknuckle Bastards series about three brothers bound by a secret that they cannot escape—and the women who bring them to their knees.
The Lady's Plan
When Lady Henrietta Sedley declares her twenty-ninth year her own, she has plans to inherit her father's business, to make her own fortune, and to live her own life. But first, she intends to experience a taste of the pleasure she'll forgo as a confirmed spinster. Everything is going perfectly…until she discovers the most beautiful man she's ever seen tied up in her carriage and threatening to ruin the Year of Hattie before it's even begun.
The Bastard's Proposal
When he wakes in a carriage at Hattie's feet, Whit, a king of Covent Garden known to all the world as Beast, can't help but wonder about the strange woman who frees him—especially when he discovers she's headed for a night of pleasure . . . on his turf. He is more than happy to offer Hattie all she desires…for a price.
An Unexpected Passion
Soon, Hattie and Whit find themselves rivals in business and pleasure. She won't give up her plans; he won't give up his power . . . and neither of them sees that if they're not careful, they'll have no choice but to give up everything . . . including their hearts.
Suzanne - I really enjoyed Wicked and the Wallflower, the first in this series. This one is about the brother of the first hero and the heroine is curvier than most regency heroines, so I'm excited to read it!

Buy a copy: Amazon, Apple Books, Barnes & Noble, Kobo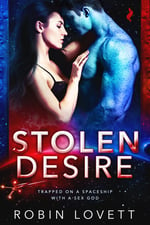 Stolen Desire, by Robin Lovett - July 15

Koviye
My people call me the Sex God, but I, Koviye of the Fellamana, am so much more. I read their every desire and satisfy them with a mere touch of my hands. I'm sworn to share my powers, and this thing humans call monogamy is biologically impossible for me, or so I thought until I met the human, Jenie, Lieutenant General in the rebellion against our mutual enemy determined to destroy us. Now, as though Jenie has some power over me, I cannot think of touching anyone but her.
Jenie
I've dreamt of Koviye every night since I landed on this sex planet where every breath I take is an aphrodisiac to my blood. I am not fully human, I am part alien, and the planet has awakened my body's instinct to find a mate. The next person I have sex with I will form an attachment for life, which is impossible for the Sex God. I have a rebellion to lead. Mating a polyamorous alien would ruin me. I can never have him, no matter how much I burn for him.
But I need his help. My best friend was taken prisoner by our enemies, the Ten Systems, and the only person with a ship fast enough to save her is Koviye. And all those dreams I've been having about him aren't just dreams, he tells me. They're real. He can dream walk, so if I can't have him while I'm awake, at least I can have him in my dreams—as if that will ever be enough.
Suzanne - "Trapped on a spaceship with a sex god." LOL. I don't know, I'm just really into these sexy aliens. Please read this blurb and tell me Lovett isn't just leaning into the bonkers. The first two in the series featured enemies (human and alien) who crash-landed on a sex planet. This one has a human and one of the natives, who are like... sex telepaths? Whatever, I have no shame.
As I'm writing this, Captive Desire and Toxic Desire are both on sale!
Buy a copy: Amazon, Apple Books, Barnes & Noble, Kobo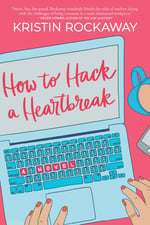 How to Hack a Heartbreak, by Kristin Rockaway - July 30

Swipe right for love. Swipe left for disaster.
By day, Mel Strickland is an underemployed helpdesk tech at a startup incubator, Hatch, where she helps entitled brogrammers--"Hatchlings"--who can't even fix their own laptops, but are apparently the next wave of startup geniuses. And by night, she goes on bad dates with misbehaving dudes she's matched with on the ubiquitous dating app, Fluttr.
But after one dick pic too many, Mel has had it. Using her brilliant coding skills, she designs an app of her own, one that allows users to log harrassers and abusers in online dating space. It's called JerkAlert, and it goes viral overnight.
Mel is suddenly in way over her head. Worse still, her almost-boyfriend, the dreamy Alex Hernandez--the only non-douchey guy at Hatch--has no idea she's the brains behind the app. Soon, Mel is faced with a terrible choice: one that could destroy her career, love life, and friendships, or change her life forever.
Andrea - Mel sounds badass and great and this storyline reminds me of Mariana's arc in Freeform's 'Good Trouble' —I am very excited about it.
Buy a copy: Amazon, Apple Books, Barnes & Noble, Kobo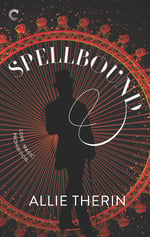 Spellbound, by Allie Therin - July 29

To save Manhattan, they'll have to save each other first…
1925
New York
Arthur Kenzie's life's work is protecting the world from the supernatural relics that could destroy it. When an amulet with the power to control the tides is shipped to New York, he must intercept it before it can be used to devastating effects. This time, in order to succeed, he needs a powerful psychometric…and the only one available has sworn off his abilities altogether.
Rory Brodigan's gift comes with great risk. To protect himself, he's become a recluse, redirecting his magic to find counterfeit antiques. But with the city's fate hanging in the balance, he can't force himself to say no.
Being with Arthur is dangerous, but Rory's ever-growing attraction to him begins to make him brave. And as Arthur coaxes him out of seclusion, a magical and emotional bond begins to form. One that proves impossible to break—even when Arthur sacrifices himself to keep Rory safe and Rory must risk everything to save him.
Andrea - I really really really really hope this has nuanced, delightful, authentic queer storytelling that's low on easily-avoidable drama, because it feels important, and I'm already sure it's gonna be a few kinds of heartbreaking.
Buy a Copy: Amazon, Apple Books, Barnes & Noble, Kobo
Trashed, by Mia Hopkins - July 16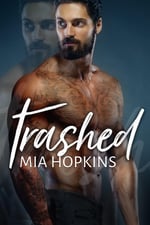 He burns for her. Lucky for him, she likes to play with fire. . .
My name is Eddie Rosas, but everyone calls me Trouble. Since I got out of prison six months ago, I've had one goal: find my father, whatever the cost. My older brother says I need to move on. He also wants me to leave our gang, East Side Hollenbeck, and go straight, but I can't--not until I uncover the truth about our family and its missing piece.
One problem? I'm distracted. My distraction's name is Carmen Centeno. Smart, passionate, and tough as hell, Carmen is a woman from the neighborhood who's built her career as one of the city's top chefs. She's a master of creating pleasure both in and out of bed. But when our connection deepens, how can I show her I'm not the trash everyone says I am?
The pressure's rising. Carmen deserves a man she can depend on. And when the ghosts of my past rise up, I'll have to outsmart them--or lose my shot at a future with the only woman who believes in me.
Ana - Thirsty was one of my favorite books of last year and I'm looking forward to another Sal's brother Eddie's story and Ex-con working to get his life together and falling for someone he shouldn't, his Chef boss!
Buy a copy: Amazon, Apple Books, Barnes & Noble, Kobo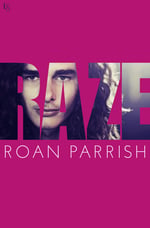 Raze, by Roan Parrish - July 2

Sometimes the walls we build to save ourselves have to come tumbling down.
For the last ten years, Huey has built his life around his sobriety. If that means he doesn't give a damn about finding love or companionship for himself, well, it's probably better that way. After all, the last thing he wants is to hurt anyone else. Until Felix Rainey walks into his bar, fresh-faced, unbearably sweet--and, for some reason Huey can't fathom, interested in him.
As the eldest of five kids, Felix Rainey spent his childhood cooking dinner, checking homework, and working after-school jobs. Now in his twenties, he's still scrambling to make ends meet and wondering what the hell he's doing with his life. When he meets Huey, he's intimidated . . . and enamored. Huey's strong and confident, he owns his own business--hell, he's friends with rock stars. What could he ever see in Felix?
As Huey and Felix get closer, the spark catches and soon they can't get enough of each other. But Huey's worked hard to avoid intimacy, and Felix threatens his carefully constructed defenses. Huey realizes he needs to change if he wants to truly put his past behind him--and build a future with Felix.
Andrea - When does the routine you created as a survival tactic become something that holds you back from building a life? Raze unpacks this question in the lives of two very different men who are falling in love with each other.
Buy a copy: Amazon, Apple Books, Barnes & Noble, Kobo
What are you looking forward to in July?