Whether you started reading romance by sneaking books from your grandmother's house or by opening a box of books and the most unlikely book was sitting there, we all have stories about how and when we first started reading romance. And usually, there's a book or series that solidified the love affair. Below are some of the books that got the Love in Panels teams hooked on romance.
The series that officially made me a romance reader is The Hollows, by Kim Harrison. Spoiler ahead! At the end of Book 5, Rachel's love interest is killed. I was SO MAD. So, why did Kisten's death make me a romance reader? Two reasons:
1) I realized I had been reading a lot of female-led urban fantasy (Mercy Thompson, Charlaine Harris, etc.) because of the romantic arcs
2) I never wanted to be betrayed like that again. Romance has an HEA guarantee, and if I can get my ass-kicking witch heroine PLUS an HEA? Sign. Me. Up.
PS - The 13-book series does end with an HEA. Just not with Kisten, who was apparently dead dead.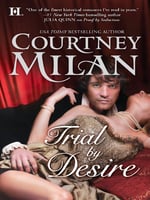 Amy
My first romance novel was Trial by Desire by Courtney Milan in *gasp* 2016! Before this I had never read a romance novel, other than some classics like Jane Eyre and Pride & Prejudice. I read it for a Readers Advisory course in my MLIS program. I didn't really care for the book (I later found out I don't like a lot of historicals) but something about it hooked me. I ended up doing my Masters capstone on romance and several other projects on the history of printing and romance novels. Once I discovered paranormals and SFF romance, I was hooked for life!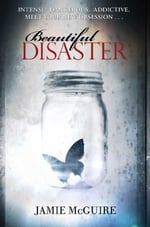 Andrea
I picked up Jamie McGuire's Beautiful Disaster after I paged through it in a bookstore and couldn't put it down. The whole 'girl trying to be textbook-Good and move away from her dark past, falling for a notorious "bad boy" who is choosing (well.. trying) to be Classic Wholesome just for her, and then they both end up drawn back into darkness... together!' storyline is quintessential Teen Andrea. I didn't realise it was romance until, honestly, years later, but looking back, it's definitely the book that sparked the spiral into reading romance for me. I've always been more into the romantic aspect of stories than any other part in films, songs, movies. I would watch entire seasons of a TV show just for the scraps of a ship I was invested in to come to fruition. Being hooked by Abby and Travis' story, and discovering gloriously that it's the main focus of the book (that I don't have to try to care about other parts of their lives while really just skimming the pages until I see his name on the page again!) was pure decadence. And while I recognise now that this story is v messed up and I don't know if I'd have the stamina to get through it again, it was revolutionary for me. The magic of Beautiful Disaster, and the way it dragged me into the big wide world of Romance, is that I immediately needed the next book, and the next, and the next. It got me into this habit of neeeeding more, and wanting all the next books I read to be as intoxicating and satisfying on a hardcore-crush-feelings level. Looking for more of this brought me to Colleen Hoover, brought me to College Romance, which got me into Sports Romance which opened up a whole wonderful world of Queer Romance that shapes my world now. Romance is.. woah. And once you're in, there's nothing like it.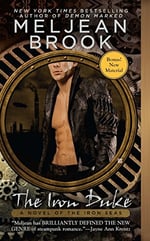 Ana
I have been a lifelong genre reader, reading fantasy, science fiction and mystery novels by the dozen since my pre-teens, but it wasn't until I was in my early thirties, burnt out from motherhood, graduate school, and one too-many dystopian YA novels that I found romance. I had been following Felicia Day on Twitter and I quickly became of fan of her Vaginal Fantasy YouTube series where she would read SFF romance novels with a group of friends. The first three novels she introduced me to were, Meljan Brook's The Iron Duke, Nalini Singh's Slave to Sensation, and Deanna Raybourn's Lady Julia Grey series. All three of these books had connections to the genres I was already familiar with and served as a fantastic introduction to the romance genre.
However, I really became a romance reader, rather than simply someone who crossed over, when I ran out of Psy-Changeling books, and I struggled to find more steampunk adventure romances. I was reading a half-dozen of romance novels a week in those days. Having grown up reading Austen novels, I ended up binging on historical romances because the library's ebook collection was full of them, Through its collection I discovered Mary Balogh, Stephanie Laurens, Christina Dodd, Lisa Kleypas and Julia Quinn. I only ended up reading contemporary romances when I couldn't bear to read about corsets and balls any longer. Nowadays, my reading is more balanced. I read a little of everything as long as it is romance!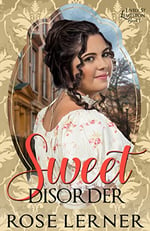 Eva
I can't say for sure what my first romance was because there are two books I picked up roughly at the same time. One was Rose Lerner's Sweet Disorder, a m/f regency romance. A friend of mine – who can be somewhat hard to please where books are concerned – was raving about it. When she then also told me that it was a romance about British politics I was very intrigued and just had to check it out and I was delighted. I later read and enjoyed many other historicals, including the rest of Lerner's Lively St. Lemeston series but Sweet Disorder has remained my feelgood read and the book I often recommend people who look for suggestions for historical romances.
The other book was Kaje Harper's Life Lessons, a m/m contemporary mystery (with a HFN). I've always been fond of mysteries, and in many of them— especially on the cozy side— relationships and romance already play an important part (only it takes much longer for the couple to get together). But cozy mysteries are mostly very straight, so when I stumbled over a mystery that featured a gay couple I was immediately very interested. The book then delivered not only a good crime story but also great characters, fun dynamics and an appropriate dose of angst and hurt with lots of comfort afterwards (what can I say? Sometimes my needs are very simple and straightforward).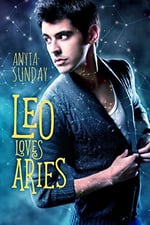 Alex
I started reading romances when I needed more than fanfiction could offer. I had just started blogging and requested Leo Loves Aries by Anyta Sunday because it sounded interesting and I liked that the character's a Leo. Then I got on some PR lists and discovered Jay Northcote, whose books are still amongst my favourites. The first book I reviewed by him was Second Chance which is my all-time favourite because it helped me on the path of realising many things about myself. I like contemporary romance most because it's the easiest to relate to and helps me most when combating reality. Although I have recently tried some subgenres I thought I'd never like, such as paranormal. Since I read mostly queer fiction I am often kind of scared of how the author will manage it in the setting which generally isn't queer friendly which is why I stick to trusted authors in the subgenre.
What I like the most in romance are the happy endings. No matter what I unintentionally hear or read about the real world, I know that in the end, in the book, all will be well and it gives me hope for a while. And I need happy endings for queer people all the time. And I get a lot of that in the romances I read.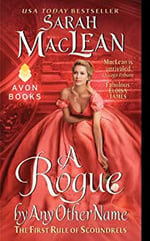 Margrethe
In the olden days of 2014, I was a struggling reader. The problem with wanting to read and having no idea where you should go is that you stagnate for years. Then, Book Riot's Quarterly box arrived with a beach read theme. Amidst the YA and SFF, there was Sarah MacLean's Rogue by Any Other Name. I will not lie to you and claim that I didn't roll my eyes and think that I'd just give it to my mom, but despite the eyerolling, I read that book in a few days. Then, I read the sequel in two days. Then, I went to MacLean's list of romance recommendations and starting reading wildly and randomly there. And here we are.
What are the books that made you a romance reader?