We talk a lot about the books we're excited for, new releases, and so on. But what books did we actually read and love? Our team whittled down their lists to one (or two) top picks for the month.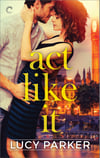 Suzanne's Pick:
I finally read the first two books in Lucy Parker's London Celebrities series and they were even better than I expected! The first one, ACT LIKE IT, pairs a stuffy fancypants stage actor with a sweet ingenue type actress. They play off each other so well and I love seeing under the veneer people wear.
Buy Act Like It: Amazon, iBooks, Kobo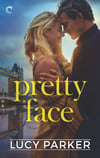 The second, PRETTY FACE, took the director-actress dynamic and made me actually like it! I normally can't stand power imbalances, but the fact that they both fought it for so long and built their relationship over time had me really shipping them. I'll do a series review after MAKING UP comes out in May, because they are like hot cocoa with marshmallows - delicious and comforting.
Buy Pretty Face: Amazon, iBooks, Kobo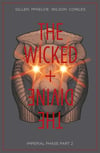 Matt's Pick:
The Wicked + The Divine, Volume 6: Imperial Phase Part II, by Kieron Gillen and Jamie McKelvie - As the storyline gets more complex, it's reassuring to go back to other volumes and realize they've been hinting at their plan for a long time. Some of our favorite characters only get more fleshed out, in their frustrations, doubts and fears, which I hope is setting us up for some greater triumphs down the road.
Or start with Vol. 1: Amazon, iBooks, Kobo. (We named this comic in our "Starter Comics" post here.)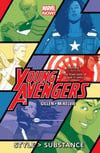 Amy's Pick:
I finally finished Kieron Gillen and Jamie McKelvie's run of Marvel Comics' Young Avengers and I wish they were still doing it. Everyone is queer and wonderful and kicks so much butt! I'm a sucker for the small romance stories Gillen and McKelvie inject into their work together (I'm looking at you Wicked+Divine), and Young Avengers was no exception.
Ellie from Ellie Reads All the Books stopped by with her January faves, too!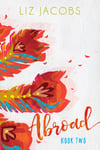 Abroad: Book Two by Liz Jacobs – This is the perfect completion of a stunning debut queer NA duology. The author tells an engaging coming of age story with a wide cast of diverse character which presents the issues faced by young people in their intersectionality and complexity.
Buy Abroad: Book Two: Amazon, iBooks, Kobo

Spectred Isle by KJ Charles – This is the first book in a new queer paranormal historical romance series. It's set in the world of The Secret Casebook of Simon Feximal which is my favorite book by this author. Spectred Isle had the same intense, very touching, and intimate romance plot and a captivating paranormal mystery that I found very entertaining to read.
Buy Spectred Isle: Amazon, iBooks, Kobo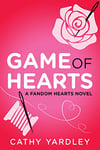 Game of Hearts by Cathy Yardley – This is the third book in a series of geeky romcoms which I really enjoy. It's fun and light-hearted friends-to-lovers mixed with big-brother's-best-friend romance with surprising bits of seriousness. I liked the positive fat representation, the female friendships, the glimpses into the world of fandoms and cosplay, the hero's biker's club being just a group of riding buddies, and his journey back to his family and his tribal roots.
Buy Game of Hearts: Amazon, iBooks (Audio only at iBooks)
What did you read in January? Any standouts?