Who needs wine pairings when you can have book pairings?!
Geeky people have a lot of clothing options these days, but most of them are online, and it can be hard to judge quality and comfort through a computer screen. Fear not, fellow geeky romance reader - we have the site for you.
Since we like kissing books, we're also pairing a book with each item!
If you haven't yet heard of Svaha, here are a few of the reasons we love them:
One of their mottos is "everyone deserves pockets." YES.

The company was founded (and is currently run) by two women, and they make clothes that are "aimed at shattering gender stereotypes!"
The clothes are made of 100% organic cotton so they're soft and comfy as well as fun and functional.
Svaha's dresses come in sizes 0 to 5x and lots of them have mini versions for any kiddos in your life who might need to match their mom/auntie/librarian.
Lots of the reviews have customer-submitted photos, so you can see what the clothes look like on a variety of bodies!
In case you need further endorsement, this post was inspired by Margrethe's wardrobe at RWA earlier this month, which included more than one of Svaha's wonderful dresses.
Disclosure: If you buy anything through these links, LiP will receive a small affiliate commission.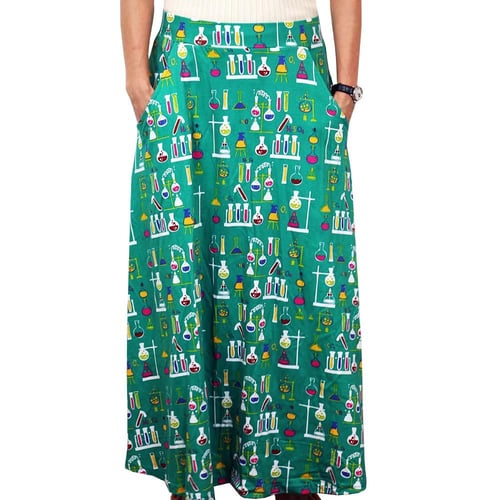 +
Chemistry Lab Maxi Skirt + How Not to Fall
Any good romance is full of chemistry, but this skirt calls for something more overt, so I paired this beauty (which has POCKETS) with Emily Foster's How Not to Fall, the first in her Belhaven duology. The book is a contemporary romance with a very nerdy hero and heroine, who work together at a university lab. He's her TA, but the consent issues are carefully navigated. I will warn that the book ends on a cliffhanger, but at least the second book is out already and you can get your HEA without waiting half a year like I did. (Emily Foster is also Emily Nagoski, who wrote the life-changing Come As You Are.)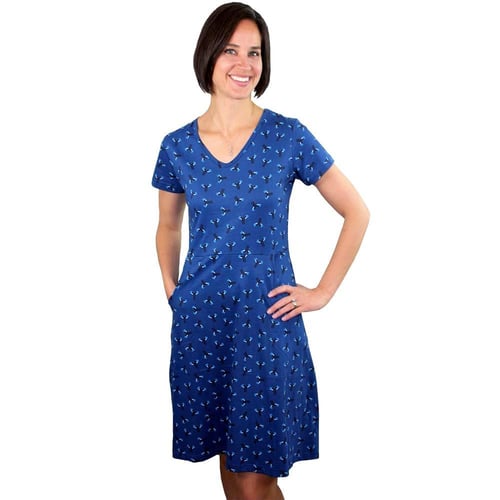 +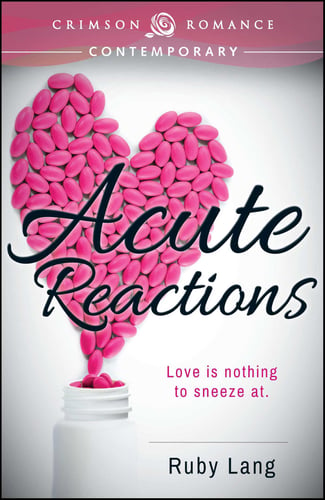 Antibody Dress + Acute Reactions
All of the heroines in Ruby Lang's Practice Perfect series are doctors, and the set-up of Acute Reactions is that the heroine is trying to fix the hero's terrible allergies. Yes, I know this isn't how antibodies work and that a histamine reaction is different, etc. Besides, the antibodies on this blue dress are super cute!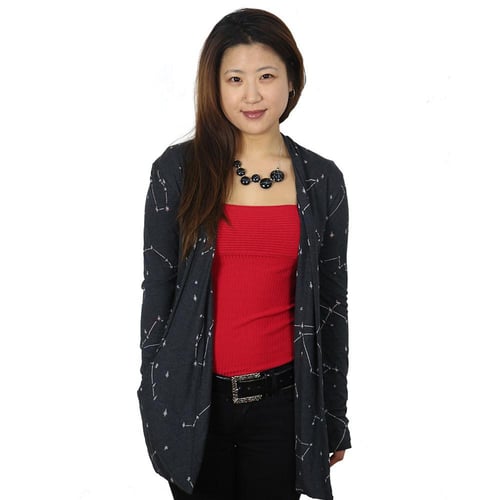 +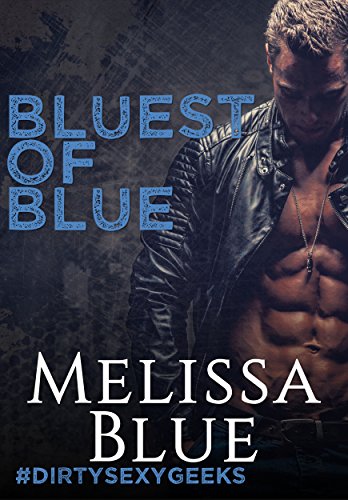 Constellations Cardigan + Bluest of Blue
Melissa Blue has gifted the world with a whole series of #dirtysexygeeks, plus geeks in a few of her other books. We're pairing Wade in Bluest of Blue (Book 3) with this constellation cardigan because Wade's an astronomer! Maybe you don't have a Wade of your own and want a cardigan to keep you warm while you read? You DO have a Wade? Why not help him find you in the dark with some glow-in-the-dark constellations on a sexy faux-wrap dress?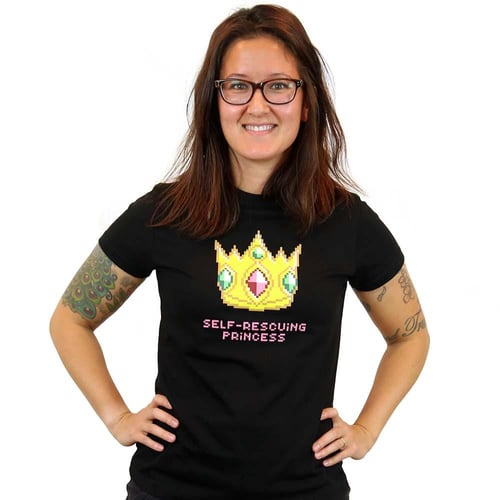 +
8-Bit Self-Rescuing Princess Shirt + Beyond Control
Self-rescuing princess? Yes, please.
Really, just about Kit Rocha book fits this theme. I did a little test on Twitter and everyone picked a different heroine, so I'm going with Lex, the heroine of Beyond Control. Lex takes no sh*t from anyone and I love her to pieces. She's paired with the leader of the O'Kanes and she's the only person he can't boss around. (But she's also a big marshmallow inside.)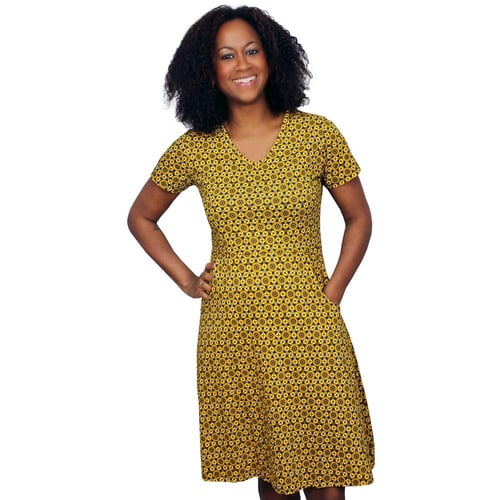 +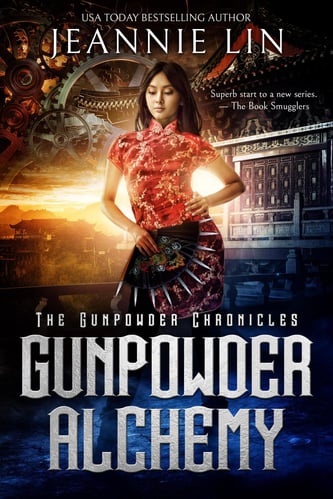 Mechanical Gears Dress + Gunpowder Alchemy
Jeannie Lin's Gunpowder Chronicles series is set in a steampunk alternate universe during the First Opium War. She just re-released them last year, and now they're all I think of when I think steampunk. (Just look at that fan with blades!) One of the things I really like about Svaha's Mechanical Gears dress is how subtle the pattern is from a distance. It almost looks like gold flowers, until you look closely and realize it's much geekier!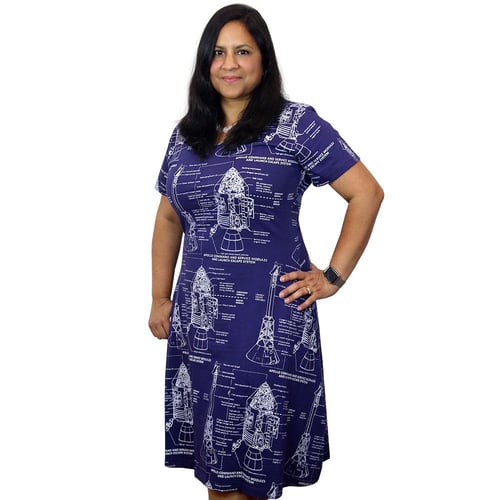 +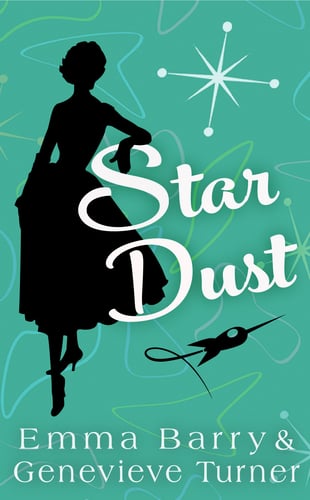 Apollo Blueprint Dress + Star Dust
Emma Barry and Genevieve Turner's Fly Me to the Moon series, which starts with Star Dust, is set during the 1960's in the United States space race. What better to pair with a dress covered in Apollo blueprints?!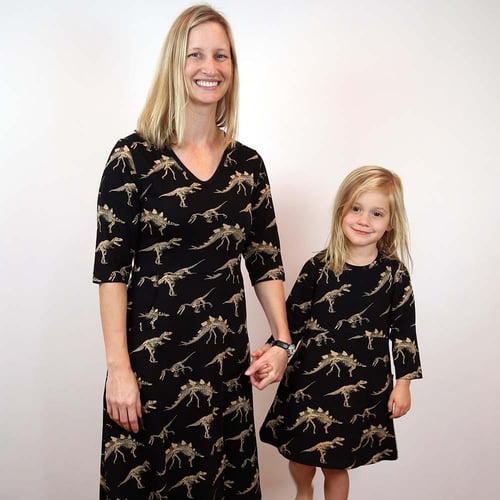 +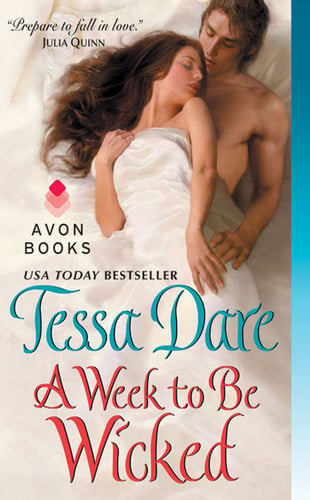 Dinosaur Fossils Dress + A Week to Be Wicked
I, Suzanne, have mostly paired this book with this dress here to annoy Margrethe, who has told me more than once about the timeline for when the word "sedimentary" entered the lexicon. But also there's a dinosaur fossil in the book and I love this dress. AND you can match your kid.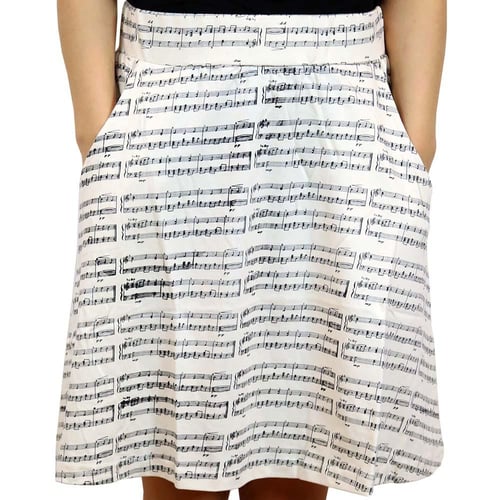 +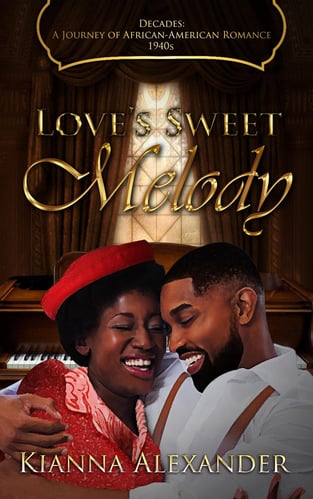 Sheet Music Skirt + Love's Sweet Melody
First off, let's appreciate again the magic of a skirt that has pockets.
Now that we've done that, go check out the book pairing for this skirt: Love's Sweet Melody, by Kianna Alexander! This book is part of the Decades series of African American historical romance and this one is set just after WWII. The hero is struggling with the return from war and the heroine's music is a balm to his soul. *swoon*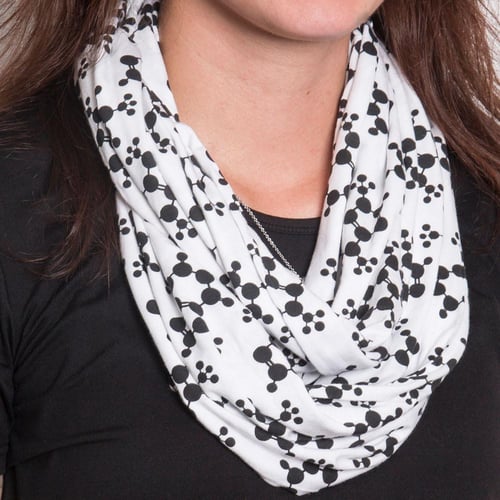 +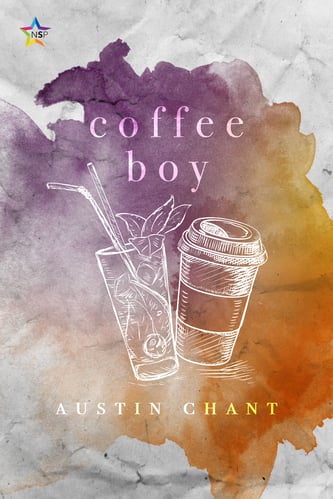 Caffeine Scarf + Coffee Boy
Svaha makes a bunch of clothing and accessories depicting various molecules and microscopic biological bodies , such as seratonin and mitochondria. One of my favorites is this cozy infinity scarf with the caffeine molecule, in part because coffee is wonderful and in part because the molecule looks so pretty in this simple style. Austin Chant's Coffee Boy is the story of a trans man interning on a political campaign and finding an enemies-to-lovers office romance... and fetching coffee.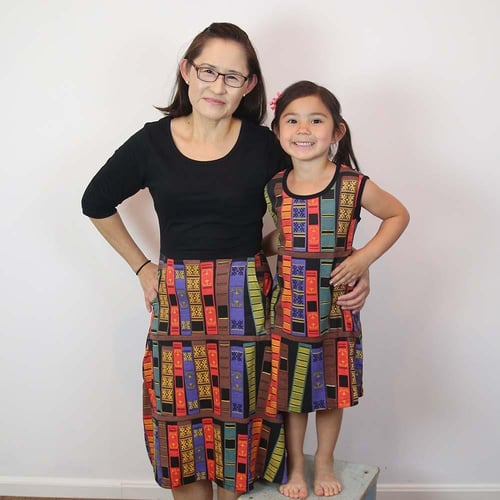 For those of you wondering, where's Ledi? Ledi is the epidemiologist from A Princess in Theory and there's no way I could find a dress better than the one she's wearing on that cover. (Alyssa Cole had that dress and the dress Portia's wearing on A Duke by Default custom-made and they are gorgeous.) Head over to Adorned By Nicole's shop on Etsy if you want something comparable!
Do you have a favorite geeky dress? Tell us in the comments!