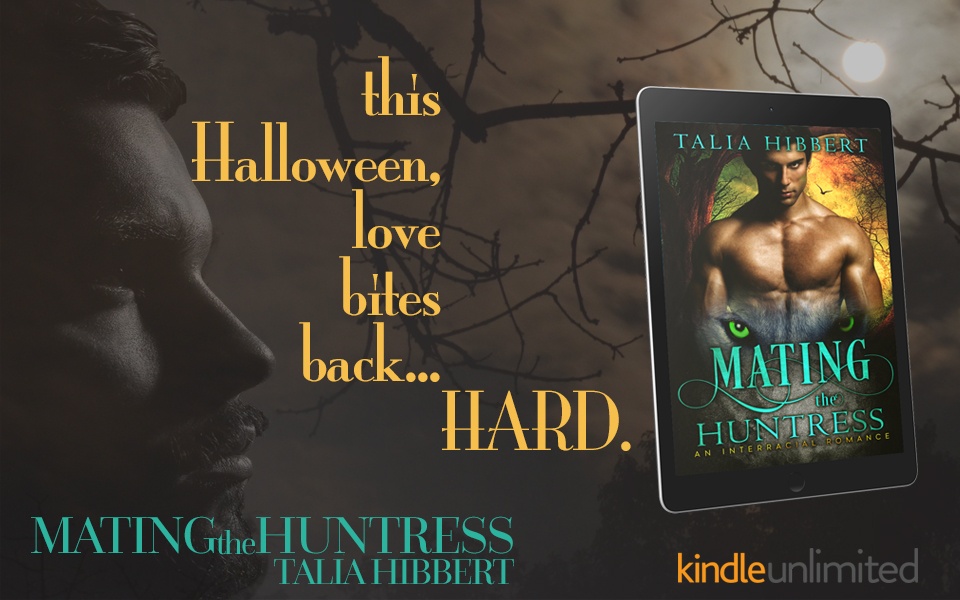 This Halloween, love bites back… hard.

Chastity Adofo knows a monster when she sees one. As soon as Luke Anthony wanders into her family's coffee shop, she recognises the evil lurking beneath his charming smile and fantastic arse. The handsome werewolf is determined to have her—but she's determined to cut out his heart.

Little does she know, Luke's plans for her are far more pleasurable than murder. And when the full moon rises, all bets are off…

Warning: Mating the Huntress is 30,000 words of red-hot, Halloween-themed romance. This book contains one flirtatious, cursed creature of the night, one badass, knife-happy heroine, and forbidden lust at first sight. Please read responsibly!
AVAILABLE NOW ON:
Talia Hibbert lives in a bedroom full of books. Supposedly, there is a world beyond that room—but she has yet to drum up enough interest to investigate. Read her interview with Love in Panels here!
ENTER TO WIN A $50 AMAZON GIFT CARD
All commenters will be entered into a random prize draw! There will be two winners, who'll each receive a $50 Amazon gift card from Talia Hibbert. Every comment counts as a separate entry; just remember to include a social media handle so we can reach you if you win!
Read More [fa icon="long-arrow-right"]