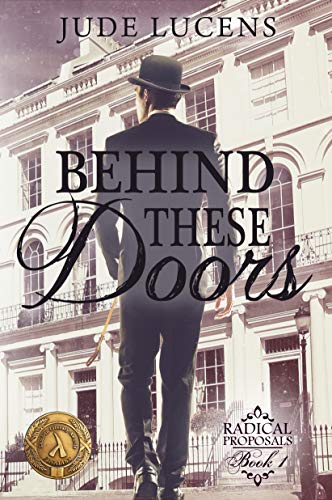 Synopsis from the Creator
:
A Lambda Literary Awards Finalist (Category: Bisexual Fiction)
Lucien Saxby is a journalist, writing for the society pages. The Honourable Aubrey Fanshawe, second son of an earl, is Society. They have nothing in common, until a casual encounter leads to a crisis.
Aubrey isn't looking for love. He already has it, in his long-term clandestine relationship with Lord and Lady Hernedale. And Lucien is the last man Aubrey should want. He's a commoner, raised in service, socially unacceptable. Worse, he writes for a disreputable, gossip-hungry newspaper. Aubrey can't afford to trust him when arrest and disgrace are just a breath away.
Lucien doesn't trust nobs. Painful experience has taught him that working people simply don't count to them. Years ago, he turned his back on a life of luxury so his future wouldn't depend on an aristocrat's whim. Now, thanks to Aubrey, he's becoming entangled in the risky affairs of the upper classes, antagonising people who could destroy him with a word.
Aubrey and Lucien have too much to hide—and too much between them to ignore. Rejecting the strict rules and closed doors of Edwardian society might lead them both to ruin… but happiness and integrity alike demand it.
An Edwardian polyamorous romance