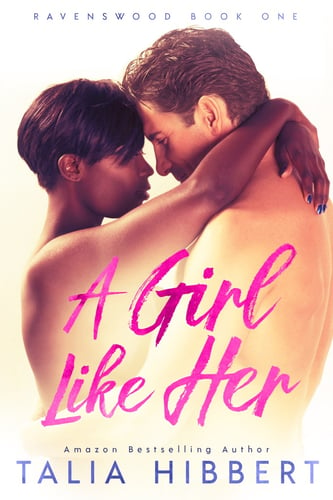 Synopsis from the Creator
:
Everyone has secrets. He wants all of hers.

Meet the man next door…

After years of military service, Evan Miller wants a quiet life. The small town of Ravenswood seems perfect—until he stumbles upon a vicious web of lies with his new neighbour at its centre.

Ruth Kabbah is rude, awkward, and—according to everyone in town—bad news. Thing is, no-one will tell Evan why. Does she perform ritual sacrifices? Howl at the moon? Pour the milk before the tea? He has no clue.

But he desperately wants to find out. Because Ruth doesn't seem evil to him; she seems lonely. And funny, and clumsy, and secretly quite sweet, and really f*%king beautiful…

The more Evan's isolated, eccentric neighbour pushes him away, the more he wants her. Her—and all her secrets. Because there's no way a girl like Ruth truly deserves the town's scorn.

…Is there?

A Girl Like Her is a steamy, small town BWWM romance. Warning: this book is 65,000+ words of extreme pleasure and intense romance, ending in a HEA. There is NO cliffhanger and NO cheating. Enjoy responsibly!