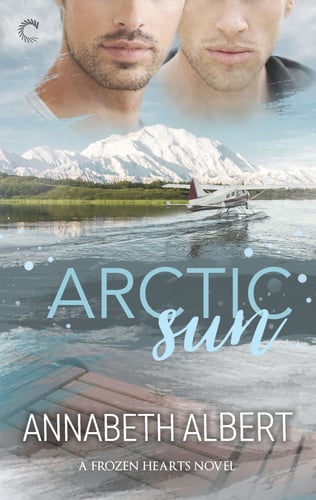 Synopsis from the Creator
:
Everything's bigger in Alaska, especially the HEAs. Annabeth Albert kicks off the brand-new Frozen Hearts series with Arctic Sun, an opposites-attract romance between a rugged outdoorsman and a smoking hot former male model.
He's built a quiet life for himself in Alaska. But it doesn't stand a chance against the unrelenting pull of a man who's everything he shouldn't want.
Ex-military mountain man Griffin Barrett likes his solitude. It keeps him from falling back into old habits. Bad habits. He's fought too hard for his sobriety to lose control now. However, his gig as a wildlife guide presents a new kind of temptation in superhot supermodel River Vale. Nothing the Alaskan wilderness has to offer has ever called to Griffin so badly. And that can only lead to trouble…
River has his own methods for coping. Chasing adventure means always moving forward. Nobody's ever made him want to stand still—until Griffin. The rugged bush pilot is the very best kind of distraction, but the emotions he stirs up in River feel anything but casual, and he's in no position to stay put.
With temptation lurking in close quarters, keeping even a shred of distance is a challenge neither's willing to meet. And the closer Griffin gets to River, the easier it is to ignore every last reason he should run.
One-click with confidence. This title is part of the Carina Press Romance Promise: all the romance you're looking for with an HEA/HFN. It's a promise!
Publisher's Note: Arctic Sun deals with topics some readers may find difficult, including sobriety and eating disorders.