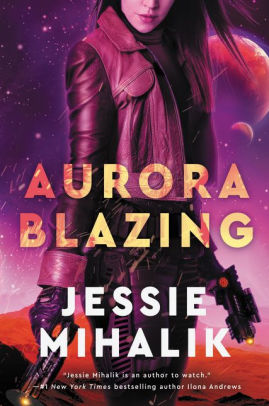 Synopsis from the Creator
:
To save her brother and protect her family's future, a powerful princess must join forces with a dashing man from her past in this thrilling space adventure, the second novel in the Consortium Rebellion trilogy.
As the dutiful daughter of High House von Hasenberg, Bianca set aside her personal feelings and agreed to a political match arranged by her family, only to end up trapped in a loveless, miserable marriage. When her husband unexpectedly dies, Bianca vows never to wed again. Newly independent, she secretly uses her wealth and influence to save other women stuck in dire circumstances. Information is power and Bianca has a network of allies and spies that would be the envy of the 'verse—if anyone knew about it.
When her family's House is mysteriously attacked, Bianca's oldest brother, the heir to House von Hasenberg, disappears. Fearful for her brother's life, the headstrong Bianca defies her father and leaves Earth to save him. Ian Bishop, the director of House von Hasenberg security—and Bianca's first love—is ordered to find and retrieve the rebellious woman.
Ian is the last man Bianca wants to see. To evade capture, she leads him on a merry chase across the universe. But when their paths finally collide, she knows she must persuade him to help her. Bianca will do anything to save her sibling, even if it means spending time alone on a small ship with the handsome, infuriating man who once broke her heart.
As the search takes them deep into rival House Rockhurst territory, Bianca must decide if she can trust Ian with the one piece of information that could destroy her completely . . .