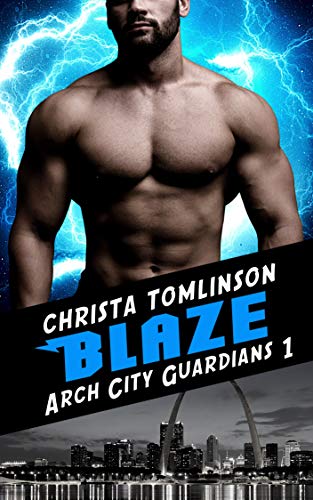 Synopsis from the Creator
:
Fighting villains is easy. Falling in love is hard.
In the dark of night, Blaze wages war against St. Louis's criminal masterminds. Once the sun rises, he's Jordan Wells, quiet custom body shop owner. Jordan has accepted that it's his destiny to walk alone in the shadows… until he meets Daniel, a sweet, untrained submissive. Jordan dreams of dominating the young man, of finding respite from his harsh life as a lone vigilante by losing himself in Danny's loving submission.
Danny Griffin is thrilled to attend an exclusive D/s club, where he meets Jordan, an experienced Dom. Jordan appears to be the perfect man to help him explore his submissive fantasies. But Danny is also attracted to Blaze, the elusive hero who is always there when he needs him. When Danny discovers Blaze's secret, he hopes that he can have the best of both worlds.
The passion between the hero and his lover is electric but Jordan knows that in order to keep Danny safe, he should let him go. Unfortunately, he can't seem to tear himself away from his lover's gentle smiles and soft kisses. Can Jordan risk a relationship with Danny when his life as Blaze is rife with danger?