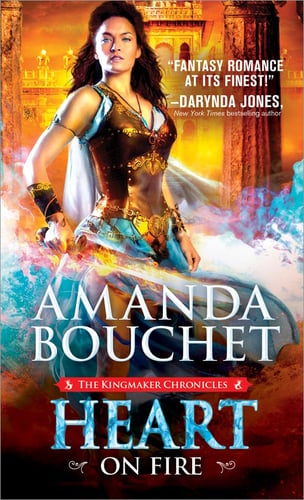 Synopsis from the Creator
:
GODS. I'M AN IDIOT. Without Griffin—and apparently a few meddling Gods—to push me along, I'd still be telling fortunes at the circus, lying about my past, ignoring my future, and living as far away from my tyrant mother as humanly possible.
True understanding thuds into place. Hope isn't just an abstract concept; it's me. Flesh and blood me. Griffin knew it all along. Probably everyone did. I'm an idea in human form.
I have the power of the Gods at my fingertips. The only thing ever stopping me has been me.

USA Today bestselling author AMANDA BOUCHET grew up in New England and studied French at the undergraduate and graduate levels, first at Bowdoin College and then at Bowling Green State University. She moved to Paris, France, in 2001 and has been there ever since. She met her husband while studying abroad, and the family now includes two bilingual children, who will soon be correcting her French. Connect with her at www.amandabouchet.com.