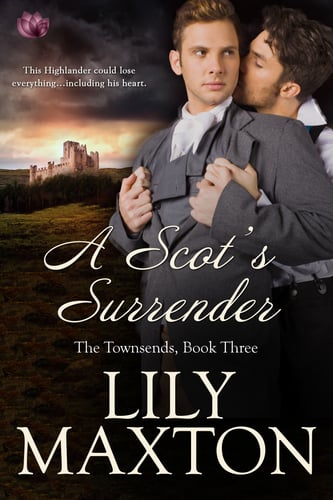 Synopsis from the Creator
:
When his brother leaves him in charge of Llynmore Castle, Robert Townsend is determined to make everything go smoothly. What does it matter if he's inexplicably drawn to Ian Cameron, the estate's stoic steward? Robert is sure he can ignore the way the Highlander's apparent dislike of him gets under his skin. They'll muddle along just fine so long as they avoid one another. An excellent plan…until a fire forces Ian into the castle—and Robert's personal space.

Ian Cameron has worked for everything he owns, unlike spoiled Robert Townsend. And he may not have friends, but he has the Highlands and the stars, and what more could he really need? But when a guest's stolen possession appears in his room, he doesn't have much choice but to admit to the handsome and aggravatingly charming Townsend brother that he needs help. To solve this mystery, they'll have to put aside their differences. And as Ian learns more about Robert, he'll have to guard his heart…or it may be the next thing stolen.

Each book in the Townsends series is STANDALONE:
* Enchanting the Earl (m/f)
* The Rogue's Conquest (m/f)
* A Scot's Surrender (m/m)