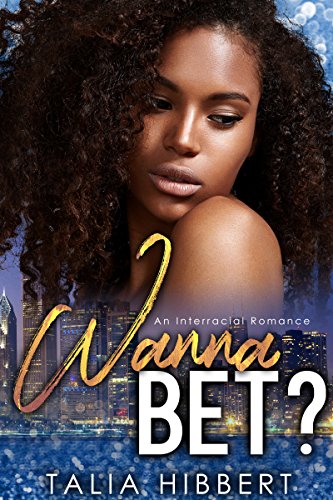 Synopsis from the Creator
:
Jasmine Allen has many vices. Rahul Khan has just one: her.

For the last seven years, Rahul's been Jasmine's closest friend. Sure, he's strong, sexy, and deliciously stern—but she doesn't care about that. She certainly isn't tempted by his wicked smile or his genuine sweetness. She can't be. Because everything Jas touches turns to dust.

Rahul disagrees. Seven years ago, Jasmine touched him, and he's still standing—still standing, and still hopelessly in love. When disaster drives Jasmine into his spare bedroom, Rahul prepares for a month of painful proximity to the woman he secretly wants.

But when he realises that Jasmine just might want him, too… all bets are off.

She's wild. She's reckless. She doesn't know how to love, and she doesn't intend to learn.

But she's also his. And in this game of desire, Rahul's playing to win.

Wanna Bet? is a steamy, standalone, BWAM romance. Warning: this book is 75,000 words of extreme pleasure, with NO cliffhangers, NO cheating, and a guaranteed HEA. Enjoy responsibly!

***Please be aware: this story contains themes of parental neglect and abandonment, parental death, and alcohol dependence that could trigger certain audiences.***