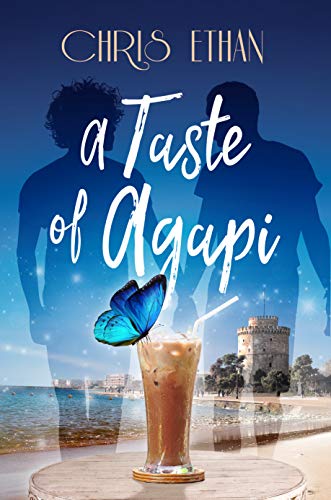 Synopsis from the Creator
:
Jimmy has a secret.
But when he meets Ren, he can no longer hide it.
Ren is an adventurous comic-book nerd.
He transfers to Thessaloniki, Greece in an attempt to find his place in the world.
What he gets is more than just an escape from his academic family.
Jimmy is a hard working man.
After losing his mother, he has put his heart and soul into finishing his studies and helping his dad through his financial difficulties.
When he is introduced to Ren, Jimmy initiates him into the coffee-and-chill culture of his Greek city.
But something awakens in both of them.
Something neither can tame.
Can the two boys be more than just friends?
And what is that feeling called? That feeling they can't seem to shake off?
A Taste of Agapi is a sweet, low-angst, coming-out romance with some swearing, a little bit of geekiness, a lot of Greek culture and a happy ever after.