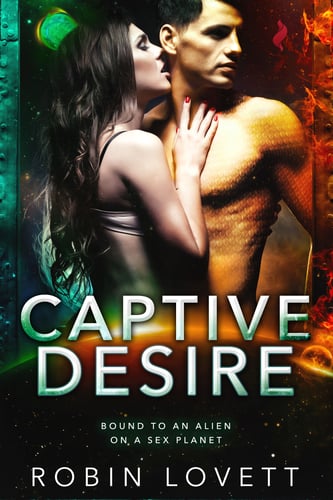 Synopsis from the Creator
:
Gahnin, a Ssedez general, hasn't had a woman since his first mate died a century ago. And since his kind can live for a thousand years, he's still bound by traditional mourning. If he breaks mourning, he could lose his position in the Ssedez military. His friends and family. Everything.
That means no falling in love. No lust. No sex. For another century.
Then he's ordered to guard Assura, a human woman and military special operative, on a planet whose atmosphere causes a sexual arousal so fierce, it drives people insane if it isn't satisfied.
Even though he tries to keep Assura at arm's length, he's hooked. Forbidden desire called to life by a human, the same species who killed his first mate. Assura needs his body if she is going to live. But if he gives in to his passion, it could destroy him.
Each book in the Planet of Desire series is STANDALONE:
* Toxic Desire
* Captive Desire