Once upon a time, on Twitter, I stumbled across a tweet that said something like "a comic about a Viking girl punching gods and kissing girls." Of course I had to read it! I'm so pleased to tell you that it's exactly what I hoped it would be.
The book starts out as the main character, Aydis, is cast out from her village for kissing another girl. Her father is given the choice of marrying her off or killing her and he pretends to have killed her so that she can live the life she chooses. After hearing stories about the Valkyrie Brynhild for years, Aydis sets out to free her from her mountaintop prison. Odin has cursed Brynhild to stay in this prison until she marries a mortal and lives out the rest of her life with the mortal. No gender in the curse, so Aydis is able to free her.
Of course, there's more to the story, and Aydis and Brynhild are separated when Freyja (goddess of love) kidnaps Aydis. Now the two have to find each other before Odin does. Or take down Odin. Or both? Both is good.
The book is rendered in a gorgeous ink and wash style, with enough brown tones that I can't label it as a black and white comic in the database because it wouldn't render correctly on a black and white screen.
Below is a splash page from when Aydis and Brynhild meet and Brynhild is freed from her prison.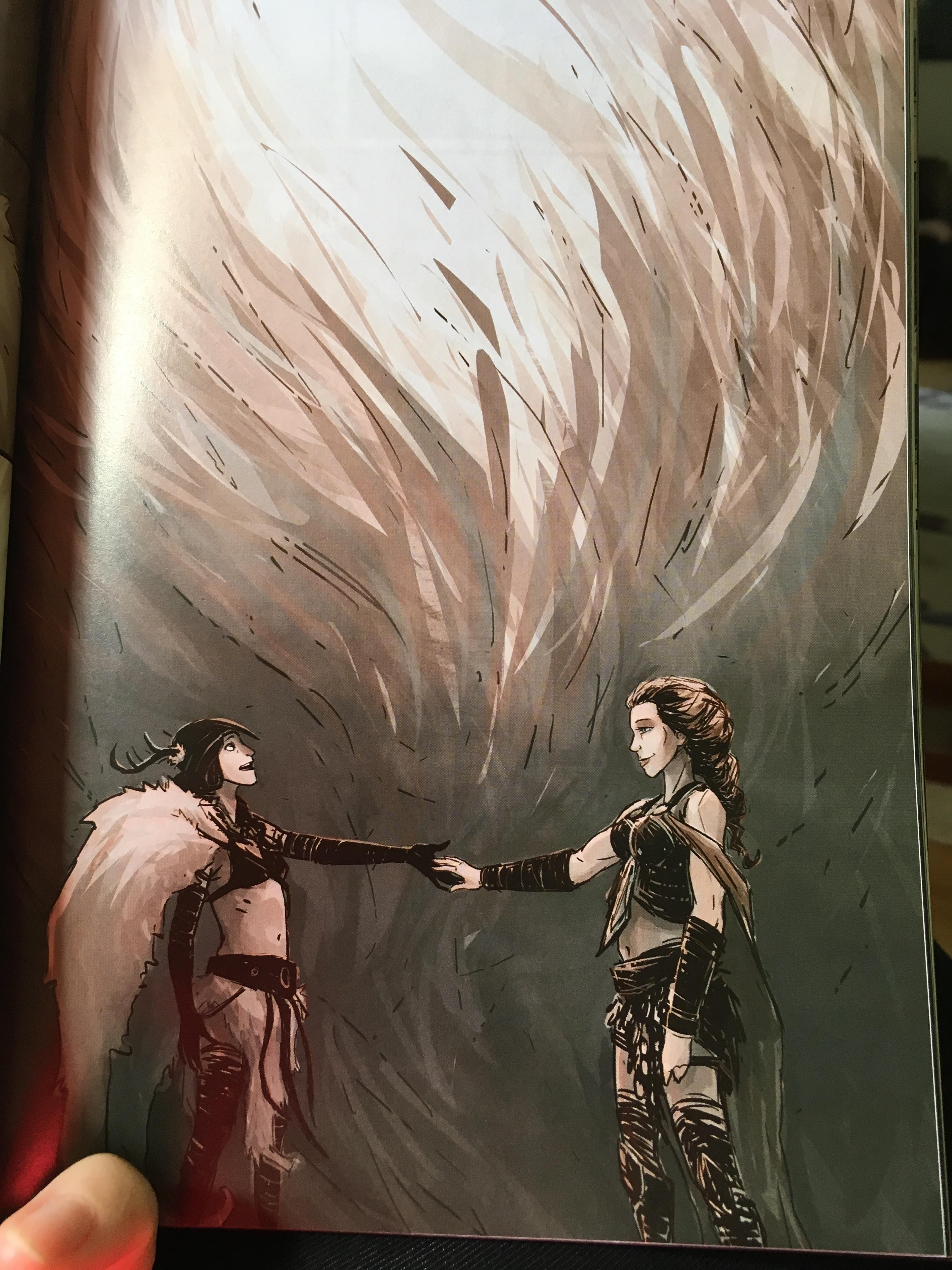 The book is super sapphic. If you're of the WLW persuasion, you'll like this book. Need more?
There's a talking horse/wight, two talking wolves who want to bring on Ragnarok and eat the sun and moon (you'll recognize them if you know Norse mythology), a mostly nude Freyja lounging about her pleasure palace, definite feminist overtones, and an ending that left me pining for more.