Nicola R. White digitally stopped by to answer some questions I had about her comic, Wild Rose, which is currently funding Issue 2 (out of 6) on Kickstarter!

The comic is set in 1790's Ireland and Issue 1 follows an 18-year-old Irish girl who is seduced and then betrayed by a rich Englishman. After she threatens to expose his evil deeds, he stabs her. Since this is where Issue 2 starts and these scenes are in the Kickstarter campaign, I don't feel bad spoiling this for you. But seriously. He's a total ass. The project is pitched as a story of revenge and romance and I am now totally on board for the revenge. Kick his ass, girl.
Anyway, you can read all about the comic through the Kickstarter links, watch the video below, or read this great interview Women Write About Comics did with Nicola back in November!
And now, on to the interview!
***
Wild Rose is your first comic, but you got your start writing romance novels. How is the writing process different?
Writing comics is similar to writing a novel in terms of outlining and pacing - you have to make sure to build suspense and keep the reader interested throughout - but very different in terms of actual structure. In a novel, the reader creates the image in their own mind so you can accomplish a lot in one paragraph whereas in a comic, you need to be careful not to include too much action in a single panel. In a book I might write "Eliza tossed her head and laughed scornfully before turning her back on him to stalk away". In a comic the action contained in that one sentence should be at least two panels, maybe three, depending on what else is going on in the scene.
In some ways there is more narrative freedom in writing romance comics versus romance novels, simply because there are (comparatively) so few romance comics published. Readers don't have the same expectations about tropes and the timeline of the story. For example, in romance novels, conventional wisdom/industry standards say that the main characters must meet as soon as possible. This usually happens in the first chapter, if not in the first few pages. In Wild Rose, the main romance plot doesn't actually pick up until the third issue, when the hero and heroine meet. However, everything that has happened to our heroine, Eliza, up to that meeting has been leading her to this person.
So far, the comic has been about men being trash, both Eliza's father and her lover. Can you tease the future romance for us? You mentioned that there would be a not-horrible man in the future.
There are multiple not-horrible men coming up in Eliza's life! In issue #2, we get to know a priest who becomes her friend and ally, and we see a positive male/female romance between secondary characters. Then in issue #3, Eliza meets Adam Stone, a free Black man from London who is the hero to Eliza's heroine. I can't say too much about how they meet without spoiling things, but as Adam helps Eliza learn about the world outside the village she grew up in, he also challenges the assumptions she makes about other people and the stereotypes she has accepted as truths her whole life. There is also a healthy, loving F/F relationship between secondary characters in issue #3 that I'm excited to introduce.
I sometimes fall into the trap of thinking that most historical relationships were transactional (especially between men and women), while modern relationships are not, but this is a mistake. Women absolutely had fewer rights in 1790 than they do now, but there were still plenty of good and bad relationships of all permutations throughout history, just like there are now.
The art in the first issue is gorgeous. Kara Brauen did a lovely job with the backgrounds and particularly the costumes. Do the two of you have any research books or sites readers can check out for inspiration or context?
Kara actually gets all the credit for this one! I leave all the aesthetic decisions in her extremely capable hands and I know she has done a ton of research into the time period, from weapons to interiors to clothing. On my end, research is more focused on historical accuracy. For example, I have read a great deal about medical practices in the 18th century, the secret societies that were common in Ireland at the time, and the social/political climate in Ireland at the time. To get an overview of a topic, I often start on Wikipedia and then confirm the accuracy of the information by checking sources and making notes about particular details I need to expand on. I do most of my research online and often use Google maps/street view to "walk around" a region that I am researching.
***
Kara answered, too!
Kara: A fair amount of my inspiration (for both costuming and backdrop) came from historical paintings of the period, in particular the paintings of George Morland and Henry Singleton. Morland, especially, painted a fair number of works depicting rural life, which I found to be an excellent starting point.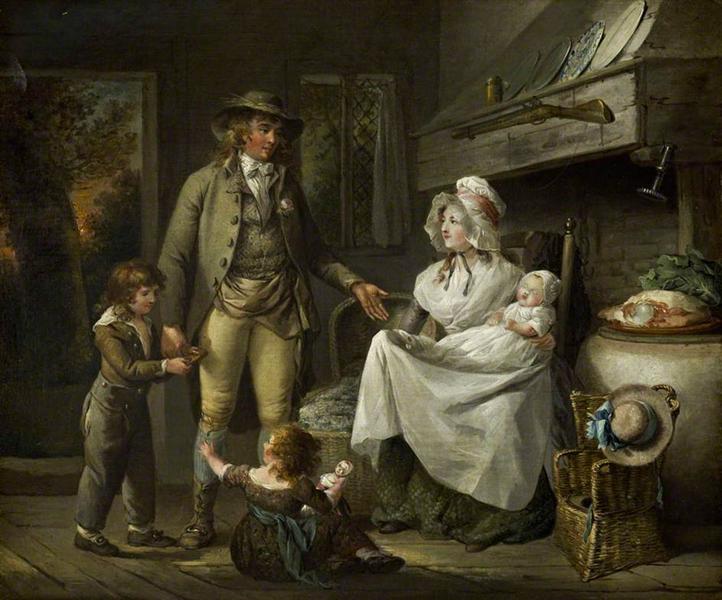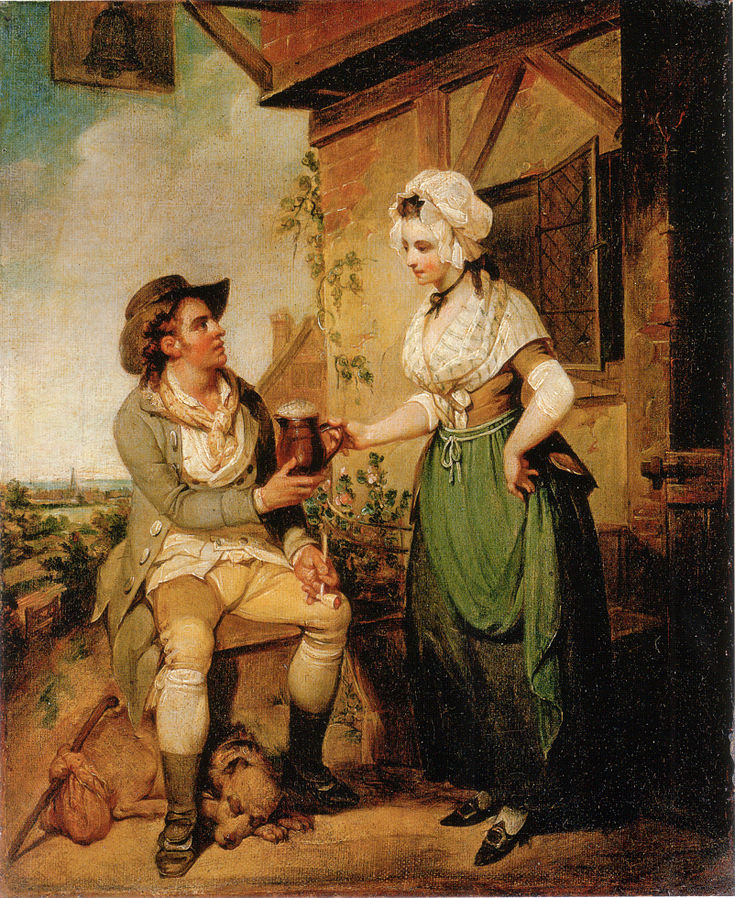 The other pieces of inspiration I want to add in here are less for historical context, and more for my own romantic sensibilities; and those are two separate paintings of Ophelia, by Sir John Everett Millais and John William Waterhouse, respectively.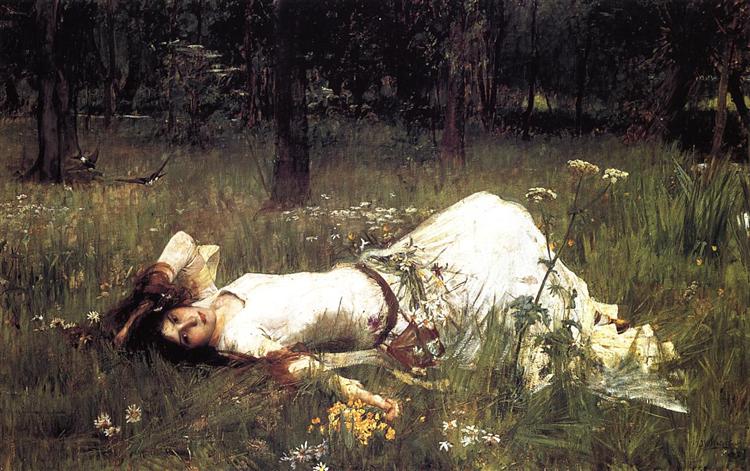 ***
What's next for the comic?
It is fairly expensive (by my day-job-having standards) to produce each issue and I fund as much out of pocket as I can manage, so I have to fundraise/crowdfund between issues. Also, Kara is a freelance graphic designer so she also needs to balance work on Wild Rose with work for her clients. All of this means that it takes about 6 months to produce each issue, so at our current rate of production, the sixth and final issue will be released in mid-2020. That being said, I am hopeful that we will be able to speed things up a bit as we go. With each issue, I am becoming more comfortable with all the moving parts involved in creating an indie comic, so I can better anticipate timelines and project requirements. We have also gotten some nice press coverage lately and as Wild Rose becomes more well-known, fundraising may go more quickly. That's my hope, anyway!
What have you read (and loved) lately?
Comics:
Mr. & Mrs. X, starring Rogue and Gambit - I shipped them hard for years and I'm so glad to see them finally get their own ongoing series.
Beasts of Burden - This is the most charming, heartbreaking comic I have read in a long time. A team of animals investigates paranormal phenomena plaguing their town without the knowledge of their humans. The first trade paperback literally made me laugh and cry out loud, and the artwork is done in a beautiful watercolor style. If I had to pick one series that I wish I had written, this is it.
I haven't read Bingo Love yet but it's on my TBR pile and I have high hopes for it.
Books:
Dread Nation by Justina Ireland - An alt-history post-Civil War YA zombie novel with romantic elements and a Black heroine who kicks ass. It is as amazing as it sounds.
Duke by Default, by Alyssa Cole - This is an interracial contemporary romance about a master swordmaker and his apprentice. This one has all the catnip.
The Graveyard Queen series, by Amanda Stevens - The heroine is a cemetery restorer who inherited her profession and the ability to see ghosts from her father. There is a slow burn romance throughout the series with a brooding, damaged detective. I haven't finished the series yet, so I hope it ends the way I want it to!
***
And that's it for the interview!
I hope you're as into this idea as I am, because we could really use some diverse historical romance comics in the world! And in case you don't want to scroll back up, here's the Kickstarter link again. Issue 2 is funding through August 16, 2018!