Another batch of queer romance comics added to the searchable comics database!
Here's what we've added today: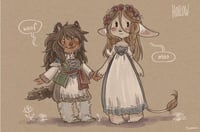 Hollow - A WLW webcomic with two beautifully drawn forest trolls in love. Based on traditional Scandinavian folklore.
Robin & Cat - A WLW webcomic about two nerdy girls falling in love.
Robot Delivery Service - A gay retelling of THE ODYSSEY through text messages.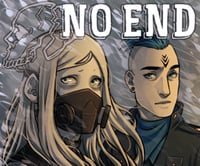 No End - A post-apocalyptic queer romance comic! Review likely coming soon. :)
Closer to Home - A sci-fi WLW webcomic with ODYSSEY vibes.
Here Lies - A WLW short paranormal romance comic!
Fairest Cruelest - A fantasy Snow White retelling with a central f/f pairing between the Queen and Snow White! (Beautiful art, but awkward speech and some typos.)
Valley of the Silk Sky - A queer sci-fi YA webcomic.
WLW = women who love women
F/F = female/female (pairing)