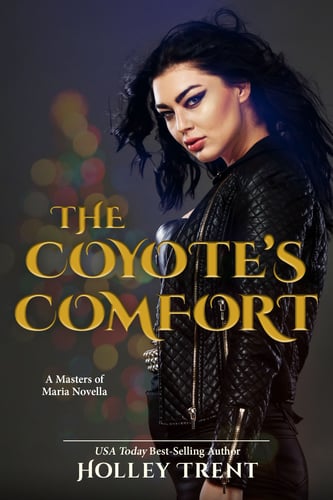 Synopsis from the Creator
:
While most of Maria, New Mexico is getting into the holiday spirit, coyote shifter Diana Shapely has more pressing concerns. For one thing, the due date of her twin niece and nephew is rapidly approaching and she needs to find them the absolute perfect welcome-to-the-world gifts. For another, the girlfriend she ghosted a year ago just showed up out of the blue.

Lanie Chappell is a tough cookie who knows how to take "no" for an answer, but she also knows there's something off about Diana's rambling rationale for dumping her. Diana claimed she merely wanted to protect human Lanie from the dangerous world of shapeshifters, but Lanie had never asked to be coddled. She didn't spend more than a decade in the Army hiding from challenges. Furthermore, if there's anyone who needs her back watched, it's Diana.

The truth is that Diana was terrified that Lanie would realize Diana didn't stack up. After being told all her life that she'd never make anything of herself, Diana decided that she'd rather cut her losses than be the one who gets left.

Steady Lanie is the soothing counterbalance to Diana's wilder spirit and the champion she's always wanted. But if Diana can't shake off the deep-seated insults of the past, she'll never be able to claim the mate she deserves.

***This Masters of Maria novella stands alone and can be read as independent of the rest of the series.***