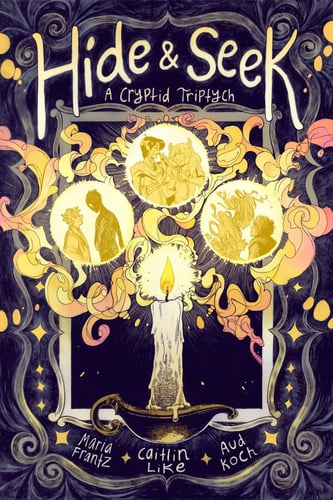 Title: Hide & Seek: A Cryptid Triptych

Creators:
Format: EBook

Color: Color

Romanceiness: Definitely a Romance
Heat: PG13
Tags: queer lgbtq gay monsters cryptid spoopy

Where to Buy or Read:
Synopsis from the Creator
:
HIDE & SEEK: A CRYPTID TRIPTYCH is 79 pages of gorgeous smooching magic! From a cozy stroll through snowy hemlock forests to a deep dive through crystal caves, each story tells the tale of a search for love in a wild world of cryptids and magic. With art to charm and words to spellbind, this collection of three short comics from consummate artists Maria Frantz, Caitlin Like and Aud Koch is the perfect addition to your Hallowe'en (& General Spoopy-Feels) bookshelf!
The table of contents:
Maria Frantz's "Hector and the Hidebehind" is the charming tale of a grumpy old biologist who finally meets the cryptid he's been researching for years — and things don't go as planned.
Caitlin Like's "My Reluctant Prince" is a hilarious romp about a royal bodyguard who is banished from the surface world, and must choose between returning home or rescuing his kidnapped prince.
Aud Koch's "The Flicker in the Tower" is an epic ballad about a dragon on a quest to save the cursed fairy prince he loves.(Each comic is guaranteed to contain one good smooch, or you get your money back!)
Love In Panels' Review: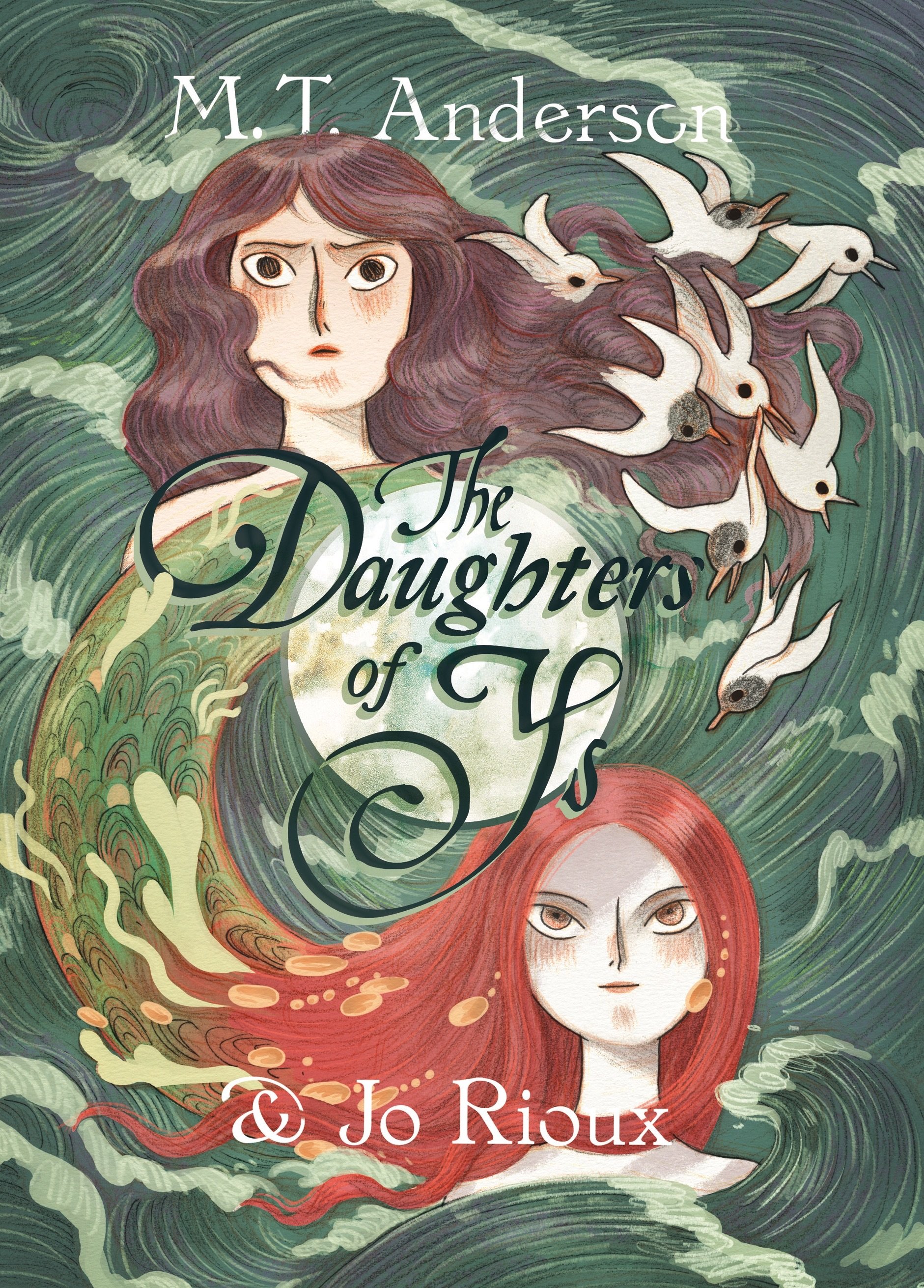 This is the book for you if you like:
1) messy sister relationships
2) magic, used for both good and evil
3) a distinctive art style with emphasis on watery tones and pops of red
4) folktales

The Daughters of Ys is a retelling of an old Breton folktale, set in a magically protected and constructed seaside city called Ys. (Similar to Atlantis, it's a magical city that's now sunken and never seen again.) The Queen, possessed of faerie magic, has just passed away and her two daughters are left with an irresponsible, grieving mess of a father. The elder sister takes to the countryside, bonding with animals and local people, even finding love with a commoner. The younger sister takes her anger and magic and uses them to keep the city going with her father. She does all the things no one else is willing to do and it's unclear whether she's actually "bad" or just does evil things. If she didn't do them, the city would fall into the sea and the sea monsters that guard it would attack all the inhabitants, so is all the murdering she does to feed the monsters and magic really that bad? Hmm.
Read More [fa icon="long-arrow-right"]