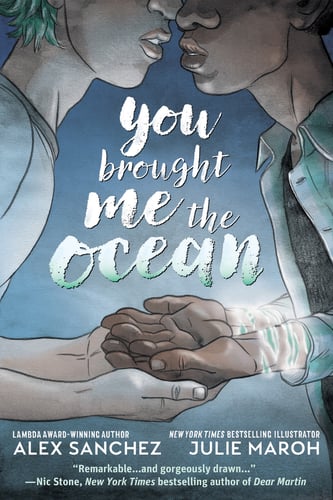 Synopsis from the Creator
:
The New York Times bestselling illustrator of Blue is the Warmest Color, Julie Maroh, and Lambda Award-winning author Alex Sanchez (Rainbow Boys), present a new coming-out romance set against the backdrop of the DC Universe.
Jake Hyde doesn't swim-not since his father drowned. Luckily, he lives in Truth or Consequences, New Mexico, which is in the middle of the desert, yet he yearns for the ocean and is determined to leave his hometown for a college on the coast. But his best friend, Maria, wants nothing more than to make a home in the desert, and Jake's mother encourages him to always play it safe.
Yet there's nothing "safe" about Jake's future-not when he's attracted to Kenny Liu, swim team captain and rebel against conformity. And certainly not when he secretly applies to Miami University. Jake's life begins to outpace his small town's namesake, which doesn't make it any easier to come out to his mom, or Maria, or the world.
But Jake is full of secrets, including the strange blue markings on his skin that low when in contact with water. What power will he find when he searches for his identity, and will he turn his back to the current or dive head first into the waves?
Love In Panels' Review: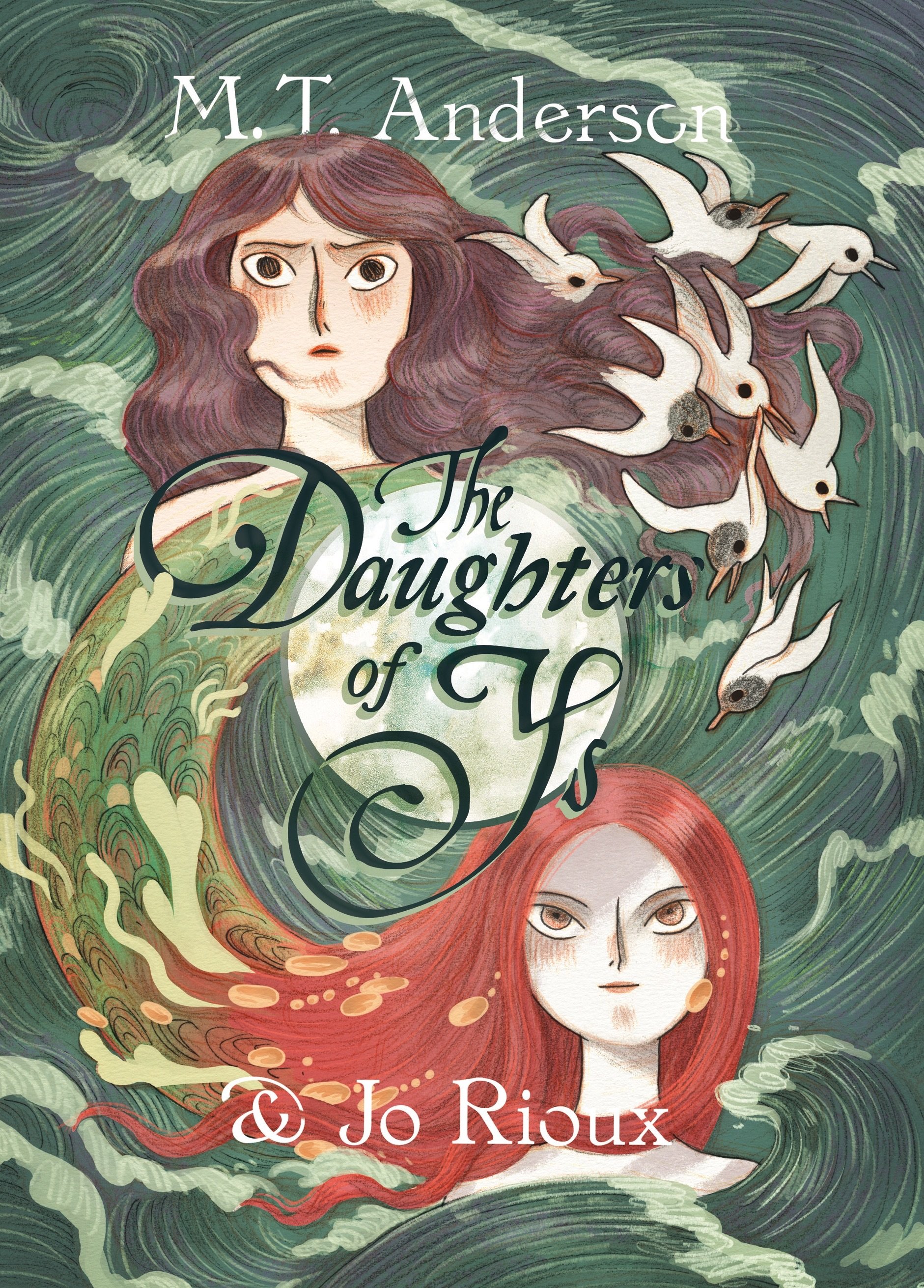 This is the book for you if you like:
1) messy sister relationships
2) magic, used for both good and evil
3) a distinctive art style with emphasis on watery tones and pops of red
4) folktales

The Daughters of Ys is a retelling of an old Breton folktale, set in a magically protected and constructed seaside city called Ys. (Similar to Atlantis, it's a magical city that's now sunken and never seen again.) The Queen, possessed of faerie magic, has just passed away and her two daughters are left with an irresponsible, grieving mess of a father. The elder sister takes to the countryside, bonding with animals and local people, even finding love with a commoner. The younger sister takes her anger and magic and uses them to keep the city going with her father. She does all the things no one else is willing to do and it's unclear whether she's actually "bad" or just does evil things. If she didn't do them, the city would fall into the sea and the sea monsters that guard it would attack all the inhabitants, so is all the murdering she does to feed the monsters and magic really that bad? Hmm.
Read More [fa icon="long-arrow-right"]