Title: Love Circuits

Creators:
Format: Webcomic

Color: Color

Romanceiness: Romantic Elements
Heat: PG13
Tags: sci-fi webcomic disabled character

Where to Buy or Read:
Love In Panels' Review
:
Alright, they don't have a "summary" posted on the site so here's my best stab at it so far.
Love Circuits started releasing weekly pages in February 2017 and is one of the cutest things I have ever seen. Our main character, Noelle, has just broken up with Javier (her fiance) and a friend sends her a robot boyfriend (Lucos) for her birthday. She's bilingual, has an artificial lower leg, and lives with a robot service dog who does not seem to be a fan of Lucos. The comic is pretty short so far, but I love what I've seen. The background art is gloriously detailed, from the rain in one scene, to a busted open piñata spilling dildos on the floor in another scene. Noelle clearly had an excellent birthday party. Despite the party favors, the comic has so far been stayed away from sexual, violent, or nude content.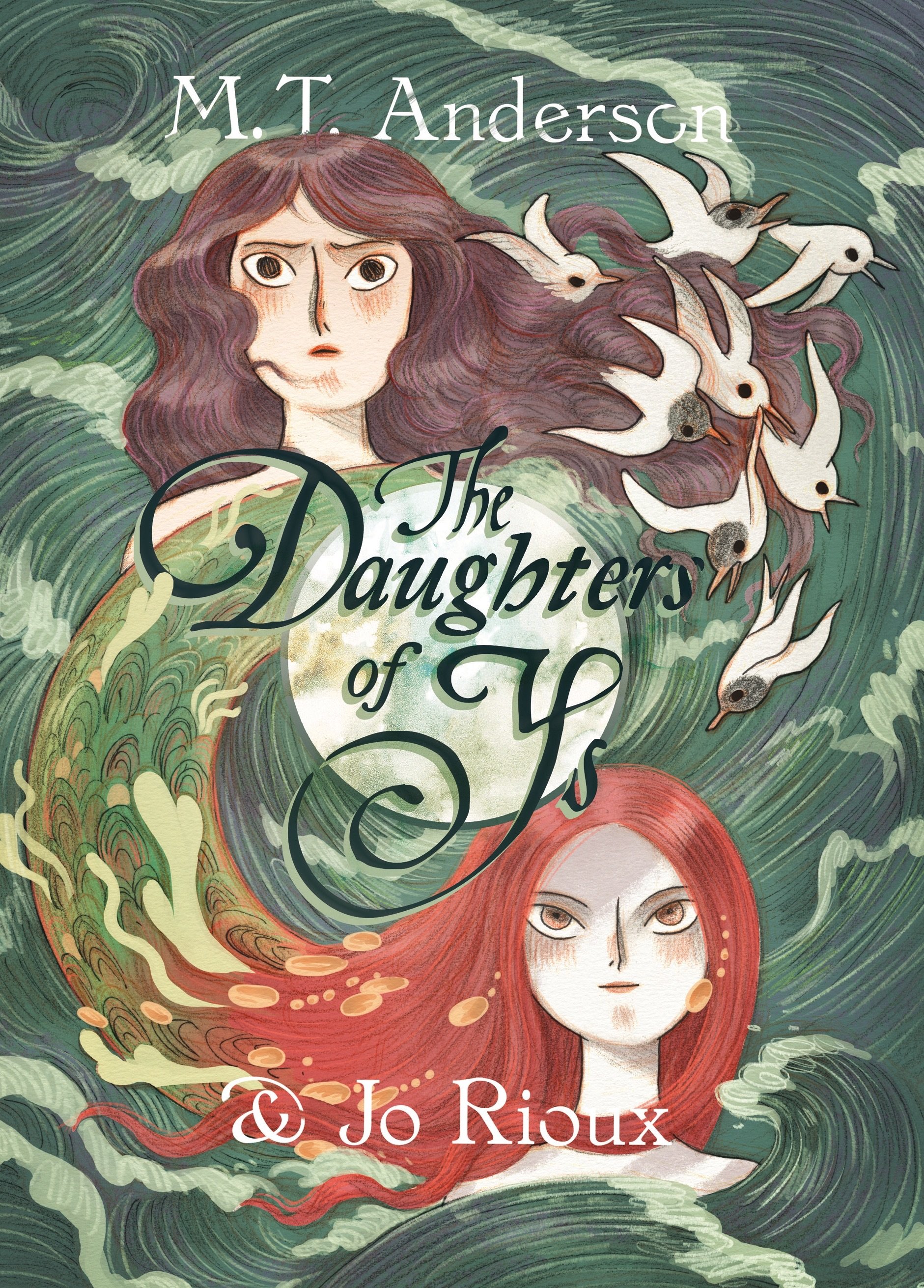 This is the book for you if you like:
1) messy sister relationships
2) magic, used for both good and evil
3) a distinctive art style with emphasis on watery tones and pops of red
4) folktales

The Daughters of Ys is a retelling of an old Breton folktale, set in a magically protected and constructed seaside city called Ys. (Similar to Atlantis, it's a magical city that's now sunken and never seen again.) The Queen, possessed of faerie magic, has just passed away and her two daughters are left with an irresponsible, grieving mess of a father. The elder sister takes to the countryside, bonding with animals and local people, even finding love with a commoner. The younger sister takes her anger and magic and uses them to keep the city going with her father. She does all the things no one else is willing to do and it's unclear whether she's actually "bad" or just does evil things. If she didn't do them, the city would fall into the sea and the sea monsters that guard it would attack all the inhabitants, so is all the murdering she does to feed the monsters and magic really that bad? Hmm.
Read More [fa icon="long-arrow-right"]