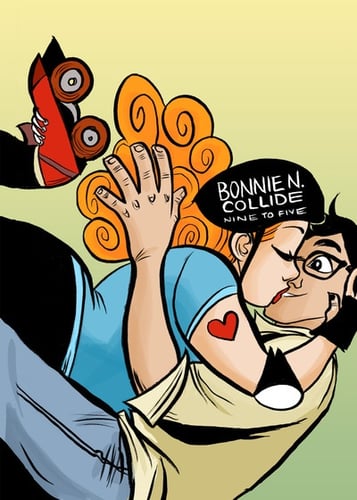 Synopsis from the Creator
:
The story of Bonnie N. Collide, a roller-girl, and the adventures she has at a humdrum day job. Bonnie's inability to separate her vibrant roller derby life from her normal working life means she gets to gleefully crash from one aspect of her life into another, seamlessly, and using the same amount of gusto. Oh, and one of her coworkers is a werewolf named Herb.
Love In Panels' Review
:
Bonnie N. Collide is a strip-based romantic comedy, full of roller derby and office hijinks. Bonnie is wonderfully wacky, and Stuart plays a charmingly awkward straight man to balance her off-the-wall antics. Their romance is awkward and slow to develop, but charming, and the cast of secondary characters (including a werewolf?) adds depth and humor to what would otherwise be a very sitcom-y strip. A nice light comic to read after a hard day.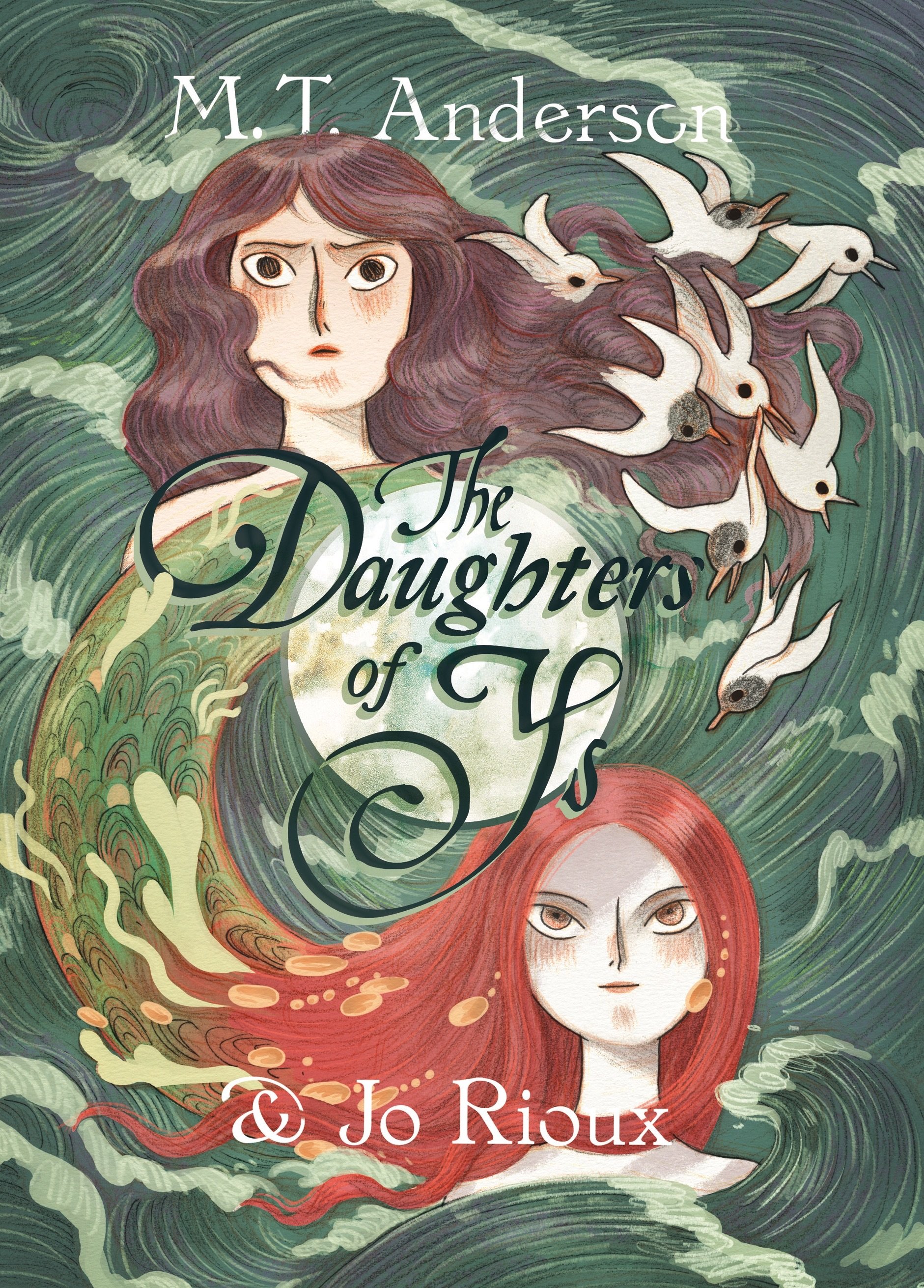 This is the book for you if you like:
1) messy sister relationships
2) magic, used for both good and evil
3) a distinctive art style with emphasis on watery tones and pops of red
4) folktales

The Daughters of Ys is a retelling of an old Breton folktale, set in a magically protected and constructed seaside city called Ys. (Similar to Atlantis, it's a magical city that's now sunken and never seen again.) The Queen, possessed of faerie magic, has just passed away and her two daughters are left with an irresponsible, grieving mess of a father. The elder sister takes to the countryside, bonding with animals and local people, even finding love with a commoner. The younger sister takes her anger and magic and uses them to keep the city going with her father. She does all the things no one else is willing to do and it's unclear whether she's actually "bad" or just does evil things. If she didn't do them, the city would fall into the sea and the sea monsters that guard it would attack all the inhabitants, so is all the murdering she does to feed the monsters and magic really that bad? Hmm.
Read More [fa icon="long-arrow-right"]