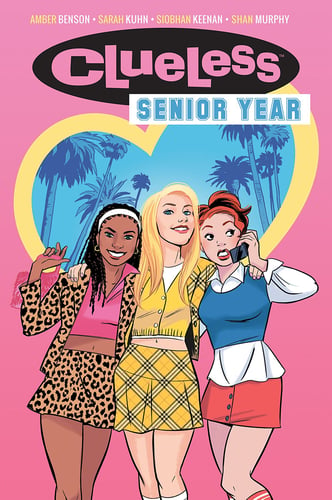 Synopsis from the Creator
:
Your favorite girls from Beverly Hills are back in an all-new adventure! It's senior year and Cher, Dionne, and Tai find themselves in a bit of a crisis of self… Where are they meant to go, and what are they meant to DO after high school? Luckily they have all year—and each other's help—to figure it out!
Love In Panels' Review
:
This continuation of the much-loved 90's movie, Clueless, isn't as heavy on the romance as the original, but it's getting a review here because I loved it and this is my blog.
The premise is simple: Dionne, Cher, and Tai are trying to figure out who they want/should be as they navigate senior year and an assignment from Ms. Geist. I'll warn you now - if you didn't like the movie, you won't like this comic. Like the original, it's heavy on 90's slang, excellent/horrible outfits, and female friendship.
Unlike the original, Dionne and Tai get real character arcs! Dionne was my fave in the movie, and her arc in this GN is empowering and smart and her boyfriend finally learns to respect her as she deserves. Tai's arc brings the girls out of their comfort zone and puts them to work (physical labor?!) on a big project together.
Cher? She's lost. At the very beginning of the book, Josh suggests that he and Cher take a "break," adding momentum to Cher's existential tailspin. As for romance, everything works out in the end, romance readers. Have no fear. Amber and Sarah wouldn't do that to you/us.
As for the art, the style and colors were perfectly matched to the story. The art captures the fashion, joy, and youthful energy of Clueless and puts readers solidly in the 90's. (Background details are really fun to pick up on a reread, which is one of my favorite things to do with a comic.)
Overall, this was a fun way to spend a couple of hours. Just be prepared to watch the movie immediately afterward.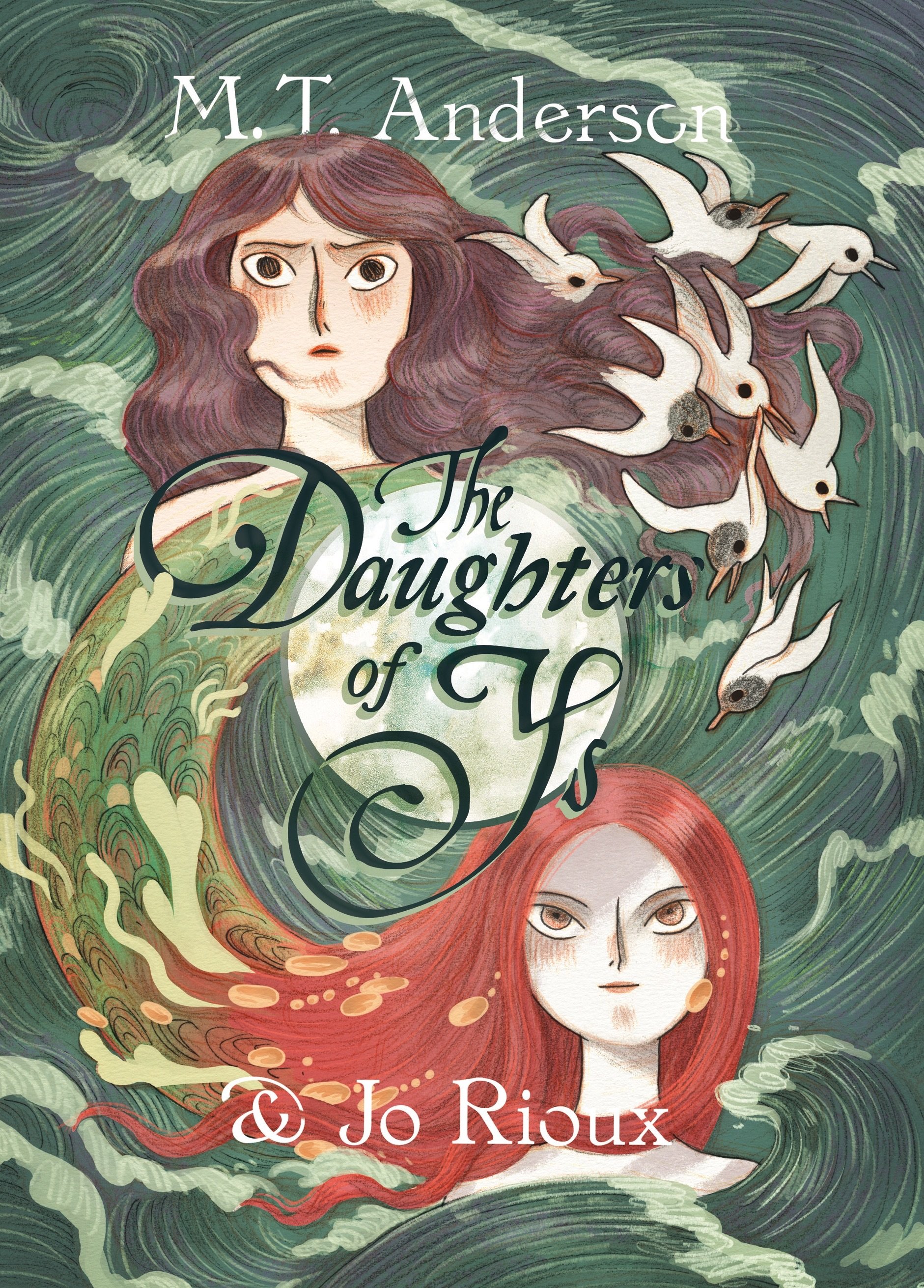 This is the book for you if you like:
1) messy sister relationships
2) magic, used for both good and evil
3) a distinctive art style with emphasis on watery tones and pops of red
4) folktales

The Daughters of Ys is a retelling of an old Breton folktale, set in a magically protected and constructed seaside city called Ys. (Similar to Atlantis, it's a magical city that's now sunken and never seen again.) The Queen, possessed of faerie magic, has just passed away and her two daughters are left with an irresponsible, grieving mess of a father. The elder sister takes to the countryside, bonding with animals and local people, even finding love with a commoner. The younger sister takes her anger and magic and uses them to keep the city going with her father. She does all the things no one else is willing to do and it's unclear whether she's actually "bad" or just does evil things. If she didn't do them, the city would fall into the sea and the sea monsters that guard it would attack all the inhabitants, so is all the murdering she does to feed the monsters and magic really that bad? Hmm.
Read More [fa icon="long-arrow-right"]