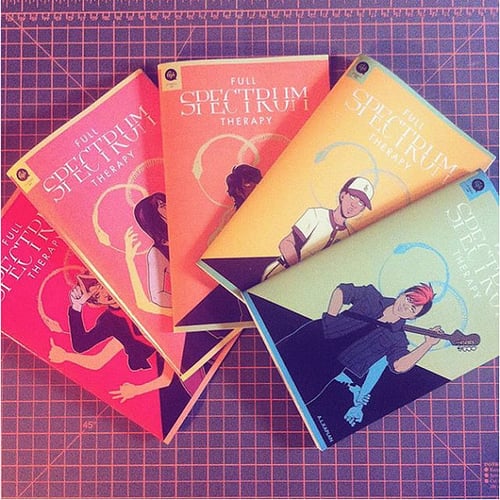 Title: Full Spectrum Therapy

Creators:
Format: Webcomic Print

Color: Black and White

Romanceiness: Definitely a Romance
Heat: PG13
Tags: sci-fi queer

Synopsis from the Creator
:
30 years after an alien invasion reshaped the face of the American west, the throes of high school are as challenging as ever!

Varsity baseball slacker Quin and his long-time crush, troubled teen Damien, share a dangerous secret from their childhood. When Damien's return from abroad shakes things up between Quin and his punk rocker partner, the boys end up in the middle of a series of alien outbreaks that attract the attention of their school's meddling rookie Empath -- a professional superhero attuned to the aliens' separate physical reality. Quin just wants to help Damien and do right by his friends, but between keeping their secret safe and thwarting Dr.L's prying eye, he's suddenly got a lot more on his plate than homeruns.

Full-Spectrum Therapy is a plot-based science fiction comic featuring queer, non-binary and gender-non-conforming main characters.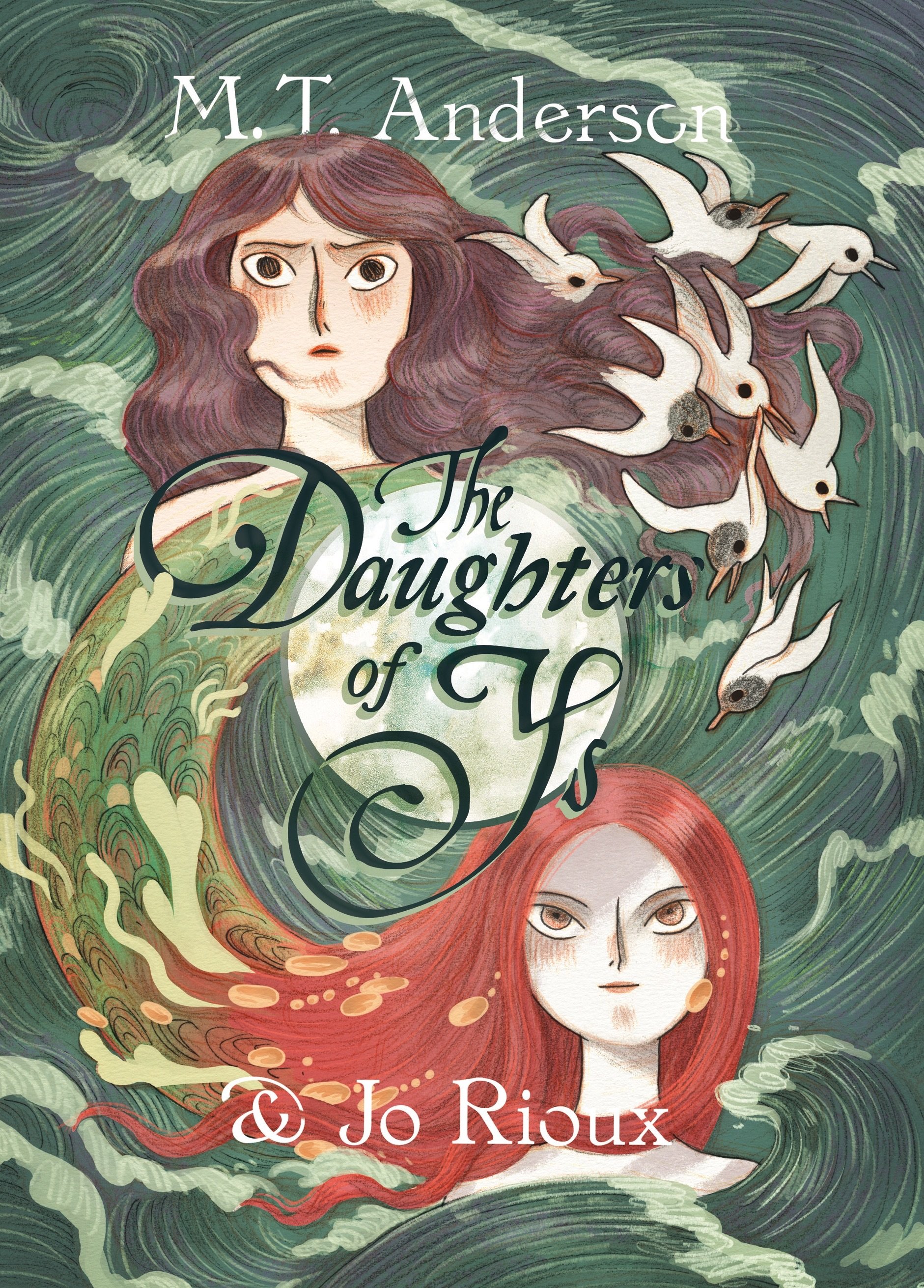 This is the book for you if you like:
1) messy sister relationships
2) magic, used for both good and evil
3) a distinctive art style with emphasis on watery tones and pops of red
4) folktales

The Daughters of Ys is a retelling of an old Breton folktale, set in a magically protected and constructed seaside city called Ys. (Similar to Atlantis, it's a magical city that's now sunken and never seen again.) The Queen, possessed of faerie magic, has just passed away and her two daughters are left with an irresponsible, grieving mess of a father. The elder sister takes to the countryside, bonding with animals and local people, even finding love with a commoner. The younger sister takes her anger and magic and uses them to keep the city going with her father. She does all the things no one else is willing to do and it's unclear whether she's actually "bad" or just does evil things. If she didn't do them, the city would fall into the sea and the sea monsters that guard it would attack all the inhabitants, so is all the murdering she does to feed the monsters and magic really that bad? Hmm.
Read More [fa icon="long-arrow-right"]