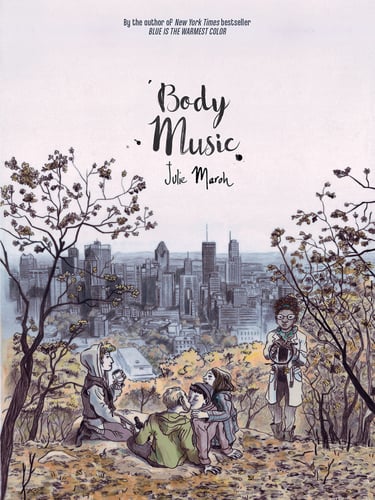 Synopsis from the Creator
:
Julie Maroh's first book, Blue Is the Warmest Color, was a graphic novel phenomenon; it was a New York Timesbestseller and the controversial film adaptation by French director Abdellatif Kechiche won the Palme d'Or at the Cannes Film Festival in 2013. Maroh's latest book, Body Music, marks her return to the kind of soft, warm palette and impressionistic sensibility that made her debut book so sensational.
Set in the languid, European-like neighborhoods of Montreal, Body Music is a beautiful and moving meditation on love and desire as expressed in their many different forms—between women, men, and gender non-conformists alike, all varying in age and race. In twenty separate vignettes, Maroh explores the drama inherent in relationships at different stages: the electricity of initial attraction, the elation of falling in love, the trauma of breaking up, the sweet comfort of a long-standing romance.
Anyone who's ever been in a relationship will see themselves in these intimate stories tinged with raw emotion. Body Music is an exhilarating and passionate graphic novel about what it means to fall in love, and what it means to be alive.
Love In Panels' Review: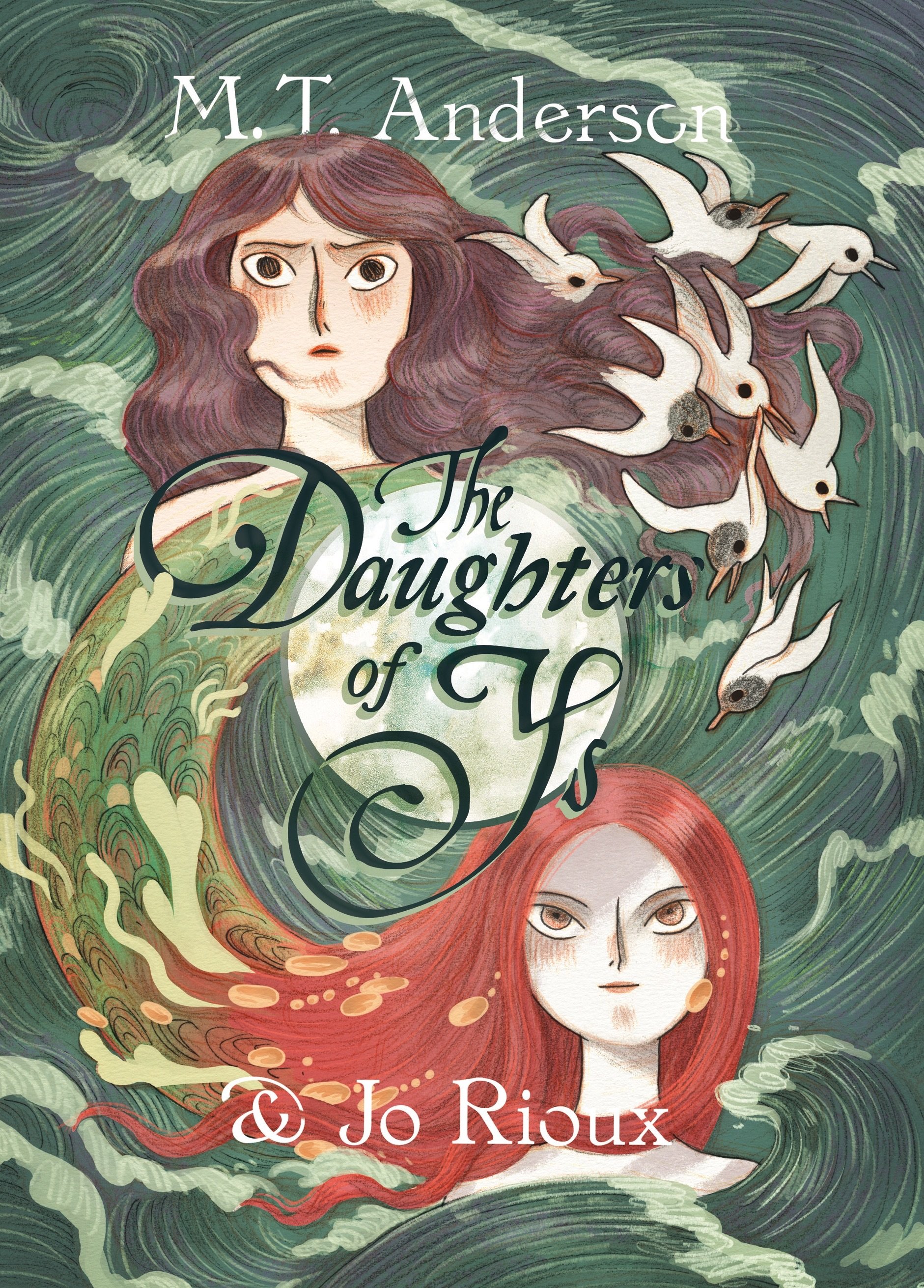 This is the book for you if you like:
1) messy sister relationships
2) magic, used for both good and evil
3) a distinctive art style with emphasis on watery tones and pops of red
4) folktales

The Daughters of Ys is a retelling of an old Breton folktale, set in a magically protected and constructed seaside city called Ys. (Similar to Atlantis, it's a magical city that's now sunken and never seen again.) The Queen, possessed of faerie magic, has just passed away and her two daughters are left with an irresponsible, grieving mess of a father. The elder sister takes to the countryside, bonding with animals and local people, even finding love with a commoner. The younger sister takes her anger and magic and uses them to keep the city going with her father. She does all the things no one else is willing to do and it's unclear whether she's actually "bad" or just does evil things. If she didn't do them, the city would fall into the sea and the sea monsters that guard it would attack all the inhabitants, so is all the murdering she does to feed the monsters and magic really that bad? Hmm.
Read More [fa icon="long-arrow-right"]