Before we get to my Top 5, a note:
As with any "Best Of" list, this is a highly subjective selection, limited by my own tastes and time. I read about 200 books a year, but not all of them came out in 2017, which limits the group further. Nevertheless, this was a hard list to compile!
With that said, here are five books that had significant meaning or impact for me this year.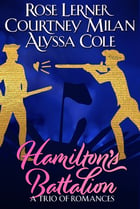 Hamilton's Battalion, by Alyssa Cole, Courtney Milan, and Rose Lerner
In my review of this one, I called it the best thing I'd read all year. That hasn't changed. It's a gorgeous collection of work by three fabulous authors, with humor, pathos, and deep social and political commentary. It's a book that inspires readers to work hard for their ideals, while acknowledging and exposing the vast difference between this country's idealistic words and discriminatory actions. If you haven't read this yet, put it at the top of your To Be Read pile.
Buy a copy at Amazon, iBooks, or Kobo.
An Unnatural Vice, by KJ Charles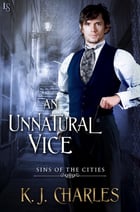 KJ Charles's second Sins of the Cities novel pairs a wealthy do-gooder still grieving the loss of his life partner with a con-man/"spiritualist" who believes himself to be without conscience. (Spoiler: Justin is a total marshmallow underneath it all.) I loved Nathaniel, loved the enemies-to-lovers tension in his relationship with Justin, and loved the gradual establishment of trust between two scared men. I mainlined this entire trilogy this year, compelled by the layered mystery at the center of the three books. They're each brilliant on their own, with characters who don't fit the mold of "typical romance hero." I told myself to pick just one, however, so this is my choice.
Buy a copy at Amazon, iBooks, or Kobo.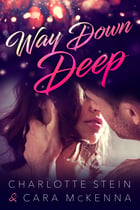 Way Down Deep, by Charlotte Stein and Cara McKenna
Cara McKenna and Charlotte Stein write blisteringly hot and intensely emotional erotic romance on their own, so I couldn't wait to see what the two of them would write together. This is an epistolary romance told entirely through (long) text messages between complete strangers. I was drawn in by the concept, but stayed for the mystery and "how will they solve this" of it all. (Since my review in June, I've heard that a few people didn't care for the somewhat-ambiguous ending, but my optimistic heart easily wrapped that up with a fantasy epilogue.)
Buy a copy at Amazon, iBooks, or Kobo.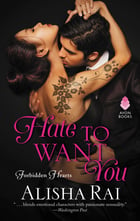 Hate to Want You, by Alisha Rai
Star-crossed lovers with sexual tension for days, painful history, family politics, and cannoli? Yes. The second in this series, Wrong to Need You, just came out at the end of November, but the first is on my Best Of 2017 list because a) I like tattoos and b) it's what convinced me that I should read everything Alisha Rai has ever written and will write in the future. (Full review here.)
Buy a copy at Amazon, iBooks, or Kobo.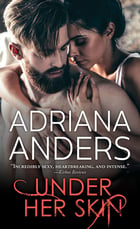 Under Her Skin, by Adriana Anders
This was Adriana's debut title, but it reads like that of an author at the peak of her career. It's an incredibly emotional story of resilience and recovery in the face of abuse. It's a story about the power of physical and emotional intimacy as the heroine reclaims her life and her body. It's a story about finding love in unexpected places, even after you thought you'd broken. I don't read "dark" romance, but this was so hopeful and beautiful that I've recommended it to everyone who'll listen. You can read my review for H&H here.
Buy a copy at Amazon, iBooks, or Kobo.
I read a lot of excellent books this year, y'all. It was an awful year in many ways, but authors were giving us Quality all year long. What were your favorites?