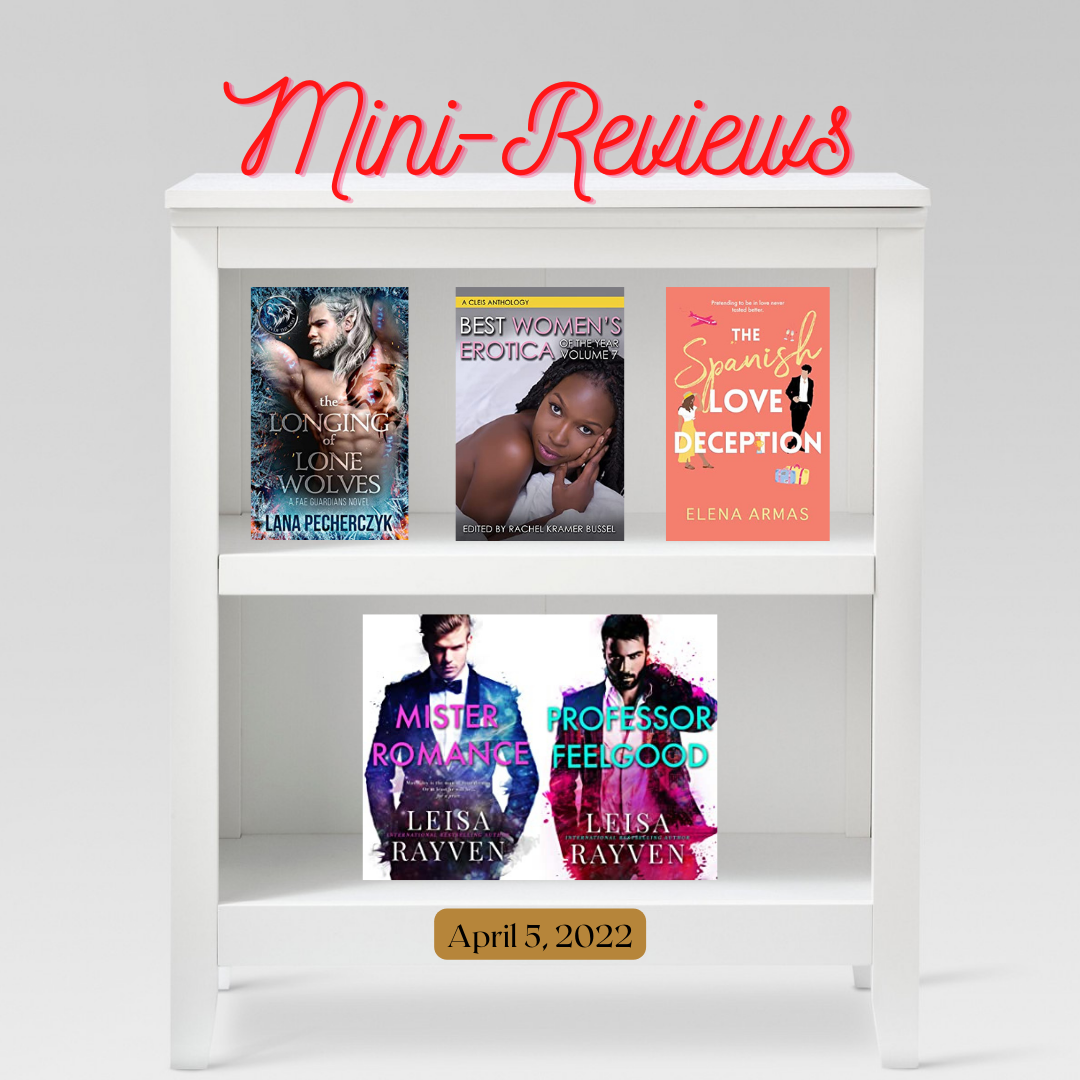 More mini-reviews! Reviews of
Mister Romance
and
Professor Feelgood
(same author and series),
Best Women's Erotica 7, The Longing of Lone Wolves
and
The Spanish Love Deception
. That's three f/m contemporaries, an erotica collection and an f/m fantasy/dystopian/fae shifter romance.
Rating refresher! Categories are based on whether or not I recommend them to fellow readers - DNF (Did Not Finish), Pass, YMMV (Your Mileage May Vary), Read it Eventually, Read it Soon.
Read More [fa icon="long-arrow-right"]