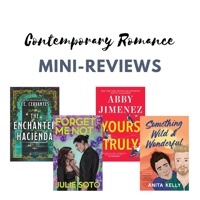 More mini-reviews! Reviews of Something Wild & Wonderful, Forget Me Not, Yours Truly, and The Enchanted Hacienda.


Ratings are based on whether or not I recommend them to fellow readers - DNF (Did Not Finish), Pass, YMMV (Your Mileage May Vary), Read It, Read it Soon.

This post contains affiliate links.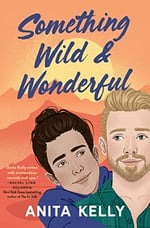 Something Wild & Wonderful, by Anita Kelly
My Verdict: Read It Soon


and emotionally resonant, Something Wild & Wonderful is more than the sum of its parts. One character is adrift professionally, feeling like he's not accomplished anything with his life (he's a damn fine nurse though) and the other is trying to come to terms with the place of religion in his life after a disastrous coming out to his fundamentalist Christian family. Kelly handles the subject matter with great care as usual, but there's that spark of something more in their writing. The emotions are just... elevated. These two jellybeans deserve the whole world.
I strongly recommend this romance, even if you don't like hiking!


***

Content Warnings: religious trauma, homophobia, anxiety. For a more complete list, I recommend Leigh's review.

I read this audiobook thanks to my library but also bought a print copy for myself!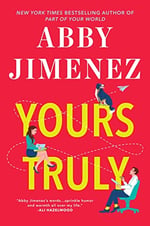 Yours Truly, by Abby Jimenez
My Verdict: Read It/YMMV

Two doctors get off to a rocky start when they're put up for the same promotion. As usual Abby Jimenez writes excellent banter, nuanced characters and with an engaging voice that makes me zip right through books with some harder material. This time, there's quite a bit of medical stuff, including a very depressed younger brother with a chronic, possibly terminal, kidney disease. (He needs a transplant.) I ended up enjoying this book, as I have the other two books I've read by the author, but I was unhappy with one of the plot choices and I wanted to make note of it here so folks could decide when or if they want to read it.
Overall a funny, poignant, heartwarming book with a strong message and connection to Jimenez's own experience with a chronic disease that affects the kidneys.
***
Content Warnings with Spoiler: medical trauma, depression, anxiety, past near-death of parent, death of patients, past miscarriage with former partner who also cheated, one MC breaks up with other MC because of unplanned pregnancy (does not end in miscarriage). The author often writes themes of infertility and pregnancy, so I should have expected this, but I had foolishly assumed that two doctors would know to use protection. They don't.

I received a copy of this ebook from the publisher for review but purchased a print copy.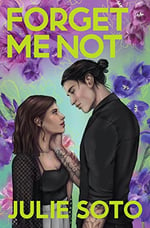 Forget Me Not, by Julie Soto
My Verdict: Read It Soon

This book is a second-chance romance between a wedding planner and a florist and Soto did a great job telling Ama and Elliot's story through alternating past and present chapters. Having worked countless hotel weddings, I'm always hesitant to try a wedding-themed book, but this was absolutely delicious. There were flowers and career goals and awkward moments, plus angst and wistful longing. Ama's a bit of a people-pleasing mess and I loved her. Elliot's a grump... or is he? The fanfic behind this is subtle if you're not looking for it, but it's a delight either way.
There's also a sapphic relationship front and center as Ama guides her first celeb couple through their wedding process. I will definitely be reading whatever Soto puts out next!
I listened to this book early on audio thanks to Hachette Audio. Callie Dalton and Teddy Hamilton nailed it, as usual. Excellent pairing of voices to character temperament and a smooth transition between POVs.
For extra fun, check out the lingerie set I made and paired with this book on Instagram.

***
Content Warnings: emotional abuse/manipulation from past boss, past death of parent, MC's mom has been married so many times it's caused MC damage
I received a digital audiobook from the publisher for review.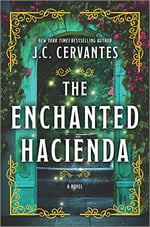 The Enchanted Hacienda, by J.C. Cervantes
My Verdict: Read It

Putting this book in the contemporary romance category is cheating a little, but it's hard to put in a box! Harlow is the only member of her family without magic and the only one to have been given a non-flower name. The family has owned a magical flower farm (an enchanted hacienda, if you will) in Mexico for generations and when the matriarchs who run the place decide they need a vacation, Harlow is picked to take over for a couple of weeks. She's just lost her editing job in NYC and dumped her jerkface of a boyfriend, so most of this book is one big reset for her. If I try to label it, The Enchanted Hacienda is magical realism family saga romance fiction. There is definitely a central romance, complete with HEA, and on-page sex. I felt very relaxed while listening to the book and it was exactly what I needed as I settled into a new job and started a new grad school course the same week.
The Enchanted Hacienda is full of beautiful flower imagery and strong relationships between women, both family and friends. I recommend it to readers looking to be truly transported and look forward to more adult fiction from J.C. Cervantes! There are cousins. Just sayin'.
***
I received a copy of this audiobook for review.

***
If you appreciate our content and wish to support the site, please consider using the affiliate links in this post and below for your shopping needs. Even if you don't buy the book in question, we receive a small % of your purchase from the vendor. As always, we'd love for you to leave us a tip on Ko-Fi!
Support Love in Panels