Today we are thrilled to share a beautiful cover with you - the second historical romance from Felicia Grossman. If you've been following us for a while, you'll recall that Margrethe adored the first book in this series, Appetites & Vices.
Here's the book blurb:
A change in course can be refreshing…when it's done together.
1871
After two disastrous marriages, beauty columnist Amalia Truitt's life is finally her own—well, it will be if she can get herself back to Delaware and demand access to her share of the Truitt family fortune. After all, the charity she's organized for women who can't afford their own divorces won't fund itself.
However, not everyone wants her to reach her destination. When her family learns she's been receiving anonymous death threats, a solo journey is out of the question.
Enter David Zisskind, the ragtag-peddler-turned-soldier whose heart Amalia broke years ago. He's a Pinkerton now, and the promotion he craves depends on protecting his long-lost love on the unexpectedly treacherous journey across Pennsylvania.
That their physical connection has endured the test of time (and then some) is problematic, to say the least.
In very close quarters, with danger lurking around every curve, with each kiss and illicit touch, the wrongs of the past are righted. But David can't weather another rejection, especially with his career in jeopardy. And Amalia can't possibly take a lover, never mind another husband…not with so much depending on her repaired reputation. Not when she's hurt David—her David—so badly before.
The book zooms into e-readers on August 26, 2019 and you can get your copy wherever fine ebooks are sold:
Straight from Harlequin/Carina
Or add it on Goodreads!
By now, you're probably ready for me to show you the pretty cover, which reminded me immediately of spring peonies....
Here
it
is!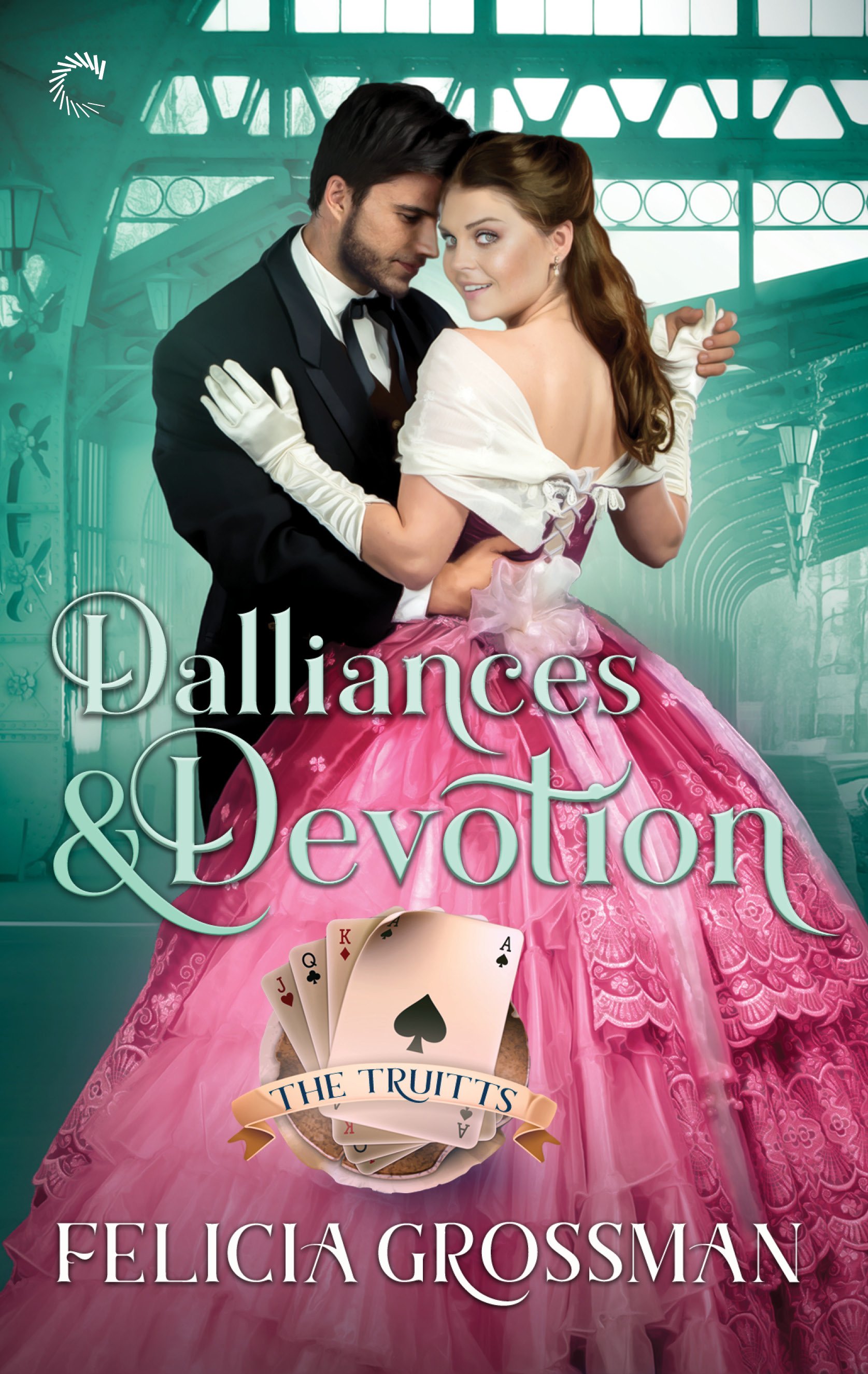 If you want to catch up before book two comes out,
Appetites & Vices
is also very pretty and you can read it right now.
Happy reading!