More than half of us here at Love in Panels read audiobooks, and it occurred to me the other day that perhaps we're doing our readers a disservice by recommending a book on audio without sharing the resources that we use to access them. So here's a list of sources through which audiobooks can be accessed in the US, as well as their relative costs and ways to save $.
We'll talk about...
Audible
Kobo
Libro.fm
Scribd
Chirp
Hoopla
Overdrive/Libby
This post contains affiliate links.
Let's get this one out of the way first as Amazon's Audible has a huge share of the market. Audible subscriptions are available at a few different levels, all of which also get you a 30% discount on additional audio purchases and access to members-only sales.
For example, if you sign up for the 1 credit/month plan, you spend $14.95 for 1 credit (1 book) and can stop at any time. Since audiobooks run from $10-$30, this can be a pretty good deal.
Savvy listeners will budget their credits so that they only spend a credit on a book that would cost more than their per credit price. (ie, don't spend a credit on a book that costs $11, because you're giving Amazon $3)
Watch for members-only sales, during which books can be in a 2-for-1 credit sale, a $4.95 sale, etc. These are a great way to grab titles you've been eyeing, but are often for older books or series starters, so be aware.
If you're new to Audible, your first two audiobooks are free!
Whispersync - This is a dangerous (and wonderful) program which matches your Kindle books with Audible companions. I can't even tell you how many times I've bought a book on sale for $1.99 and then realized it has an audio for an extra $1.99. That's less than $4 for an audiobook, which is a pretty great deal. You can check your account for eligible titles through the Audible Matchmaker page.
It's worth noting that a lot of romance audiobooks are recorded by/for Audible, so many are exclusive to the platform. With your Audible subscription, you also get two Originals a month, which are novella-length and on a range of topics. Some of them are romances!
For the power-listeners among us, there's the unlimited Audible Romance Package, too. This is great if you want to binge all of a series, plus the books are sorted by trope, subgenre, etc. This package is an add-on price, available at a discounted rate to Kindle Unlimited and Audible members. More here.
How to listen: Audible app
Kobo (& Walmart eBooks)
Kobo has a program that's quite similar to Audible's in that you subscribe to get credits and a discount on future purchases. They have great deals on audio sometimes as well, and you can listen from the Kobo app.
HOWEVER... Kobo's monthly price is $9.99, which is a good deal cheaper than Audible. The selection is smaller, since it's just books that are multi-platform, but if you're buying authors that aren't Amazon-exclusive, it's a good price. I don't believe you get an additional discount on other titles, but Kobo has a Rewards system in which you accrue points, plus a membership thing that gets you a 10% discount on everything. (I use that for eBooks.)
The downside - Kobo is now affiliated with Walmart and the push to "Walmart eBooks!" has been intense. It's kind of cool that you can grab codes if you're in the store?
If you're new to Kobo, your first audiobook is free!
How to listen: Kobo App
Libro.fm
If you want to support your local indie bookstore, Libro is the way to go! When you sign up for an account, you pick the store you want to support (The Ripped Bodice isn't on here... yet) and a portion of every sale goes to that store. Indie bookstores do need to sign up for the program, so if you don't see yours, I recommend asking them. That's how I got my local to participate!
One really excellent thing about Libro is that you can participate in Avon's Kiss Club, which is a monthly selection of steeply discounted Avon Romance titles. You don't have to be a Libro subscriber to buy these, and they're each $3.99. If you're an Avon fan, definitely check this out!
Libro.fm is $14.99/month for 1 book, with different offers like 3 for 1 audiobooks when starting a new membership. Libro's selection is similar to Kobo's selection. I recommend this option if you like audio outside of just romance OR if you want to support your indie bookstore!
How to listen: Libro app
Scribd
Thanks to Jenn who reminded me that Scribd exists. *shame face* Their service is $8.99/month for unlimited audio, ebooks, etc. (They did trim down their romance selection a while back, which is why I forgot about them.) Some titles are restricted, but they don't tell which ones and how they're restricted until you sign up, so I guess it's nice that the first 30 days are free!
Chirp
Chirp is a relatively new site for discount audiobooks. A lot of the titles are on Hoopla, but if you don't have Hoopla, here's a source for audio priced at $3.
Hoopla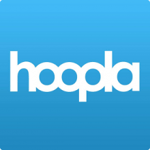 Hoopla is a digital media resource available through some libraries. Depending on your library, you may have anywhere from 2-20 checkouts available per month, which can be used on eBooks, audiobooks, TV/movies, music, comics... The library pays per checkout, so some have disabled more expensive resources like audiobooks.
Check with your library to see if you have access to Hoopla, and remember that depending on where you live, you may be able to get library cards from other libraries around your area that DO have Hoopla.
Hands down, this is my number 1 source of audiobooks right now. (Audible is second.) Hoopla has a solid collection of backlist titles, and they add several new romance audiobooks a week. I find the app super convenient, and there's no waiting, unlike with the next free option.
How to listen: Hoopla app (for phones, Roku etc etc etc). You can also stream directly from the webpage on your computer.
Overdrive/Libby/Your Library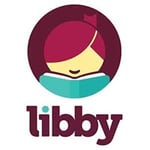 If you have a library card, you can most likely access a wealth of digital books through your library via Overdrive and the Libby app. (Libby is a user-friendly app that helps library patrons access Overdrive resources.) Simply enter your library card info (or multiple libraries!) and you can see the collection available to you either on your computer or on a mobile device.
Directly in the app, you can place holds (get in line) for a title, see how many weeks you have to wait, download the book, return the book, etc.
My library's collection of audio isn't great, which is why I love Hoopla so much, but I know others have better access.
If you have any questions about signing up for Overdrive, contact your library!
How to listen: Overdrive app OR Libby app, direct from webpage through your computer
***
General Money-Saving Tips
Check your library, romance package and/or Hoopla (whatever you have available to you) before purchasing a title. A lot of the time, I'll find that a title in Avon's Kiss Club or an Audible sale is also on Hoopla, so I could pay $0 instead of $4.
If your library has a "Recommend a Title" option, use it! Libraries want to buy books that their patrons want to read.
If you're looking at an Audible title, check for the "7.49 if you buy the eBook first" option and see if the eBook is on sale. I've gotten audiobooks for $9 that way instead of spending a $14.95 credit. (Basically, I'm a credit hoarder.)
If you're looking at a title in the Romance Package but paying with a credit, sometimes/usually it makes sense to sign up for the Romance Package for a month. The add-on price is something like $6.95, which is cheap! But only if you use it, so remember that you can cancel any time. I've been known to sign up and then cancel the next day, since it will give me the full month because I already paid... but I don't have to remember to cancel in 3.5 weeks.
Add things to your wishlist and check for sales. Scrolling through all of the sale titles is probably going to lead to some impulse buys, but if you have the books you actually want in your wishlist, you can just look through those when there's a sale on.
Where do you get your audiobooks from? What'd we miss?