Dear Reader,
From time to time, we're going to participate in some of these book blitz, cover reveal, or other promotions for books we think you'll like. This is a curated list and will be limited to one a week or so.
Personally? I already bought this book and look forward to curling up with it in some sweatpants of my own!
Check it out and don't forget to enter the giveaway!
XO,
Suzanne
****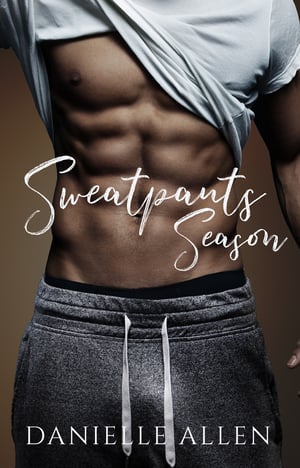 He has a big…smile.
It was the first thing I noticed that day until he stood. His grey sweatpants hung off his hips and I didn't want to look. I really didn't.
I'm a feminist.
I don't believe in objectifying men. I don't catcall men. I don't ogle the bodies of men. I don't view men as objects of my affection rather than complex people with feelings, wants, and needs of their own. I don't treat men the way society often treats women.
I treat men the way I want to be treated as a woman—with respect!
So, when Carlos ran into me while I was reviewing my interview questions in the park, it surprised me to see my photography classmate out of context. I was also surprised to see as much of him as I did.
It wasn't just that it caught my eye. It was the fact that it held my attention.
It wasn't just that it was large. It was the fact that it was visibly large.
It wasn't just that it was Carlos Richmond. It was the fact that I am Akila Bishara.
And I am not seduced by anything other than intelligent conversation, witty rapport, and meaningful actions.
I am not seduced by a dick print.
I am not.
Seriously, I'm not.

AVAILABLE NOW ON: