We've got something really special to share with you today: all four covers for the upcoming f/f celebrity series, Rose & Thorns! Rose & Thorns is a series of interconnected standalone novels all involving the Rose & Thorns Ladies' Social Clubs, a decades-old social club for ladies who like other ladies.
The Thorns is in NYC, and the Rose is in LA, and they are sister clubs on the East & West coast. Vanessa North's book takes place almost exclusively in NYC at the Thorns, another in LA at The Rose, and the others jet back and forth between the two!
Rose & Thorns:
Where fame, sex, scandal, and sisterhood are always in vogue.
Scroll down for the blurb and cover for each book. Two of them don't yet have release dates, but you can already pre-order Vanessa North's Off Limits, out September 24!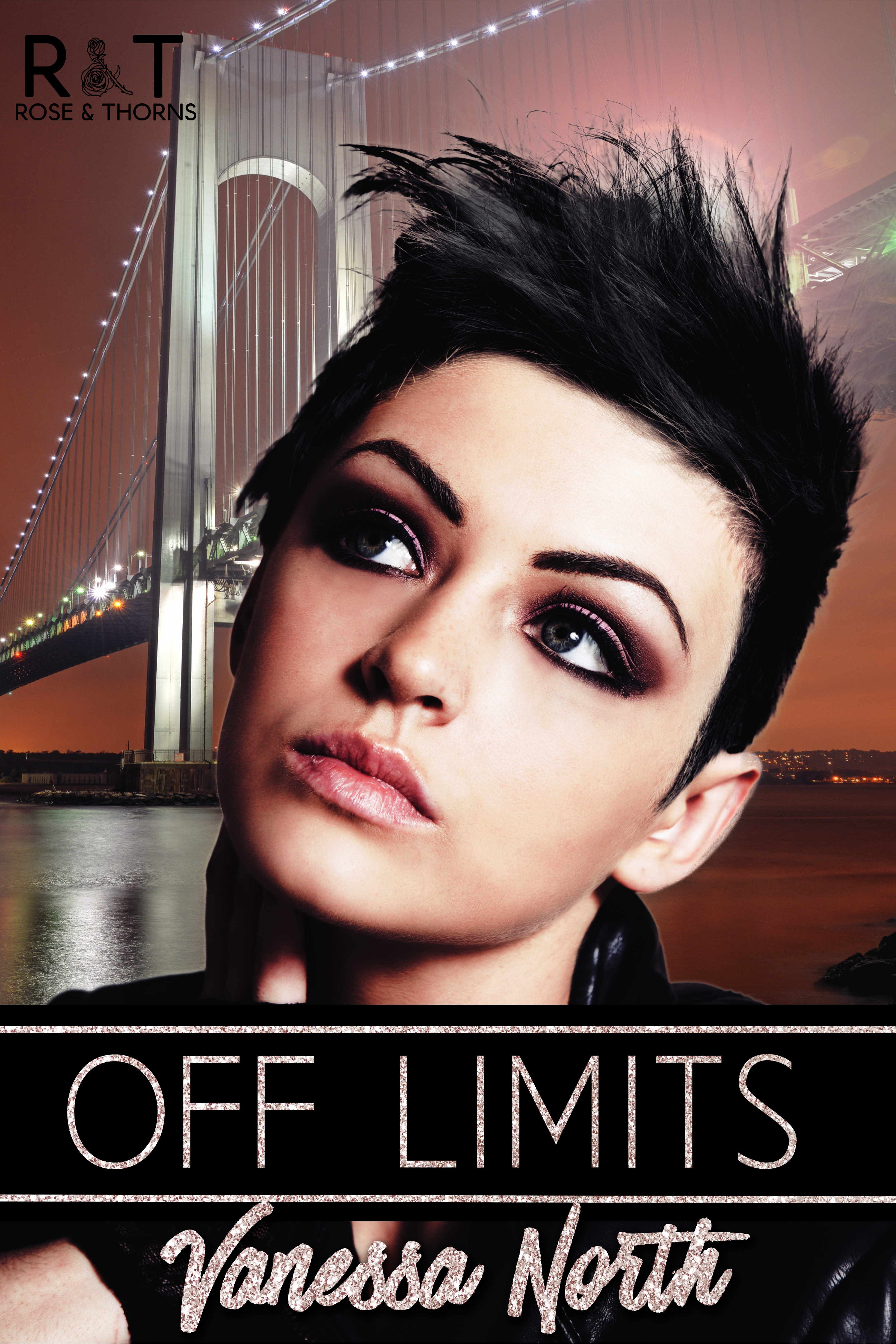 Off Limits, b
y Vanessa North
Release Date: September 24, 2018

Pre-Order: Amazon, iBooks, Kobo, Barnes & Noble
By day, Natalie Marshall is the Thorns Ladies' Social Club's perfect concierge: resourceful, observant, immaculate. But she turns her phone off when the night concierge arrives, and then she's Nat: the raunchy lead singer of Vertical Smile—notorious for lewd lyrics and sexually-charged performances.
Rebecca Horvath isn't used to asking twice—for anything. As the scion of one of Hollywood's most powerful film dynasties, she's waited on, pampered, fawned over—spoiled. So when she asks the cute front person of her favorite queer punk band to be her date to a charity auction, she isn't expecting the whispered "no," or for the singer to disappear without even thanking her for the martini.
For Natalie, two worlds colliding spells professional catastrophe–her on-stage antics definitely violate the club employees' standards clause. For it to be Bex Horvath—a perennial gossip-pages feature—who discovers her secret is terrifying.
When the focus of a criminal investigation at work brings Nat's double life to the attention of her employer, everything spins out of control. Bex is there to prove there's more to this party girl than meets the eye. Nat might have to trust her with her secrets, but her heart? That's off limits.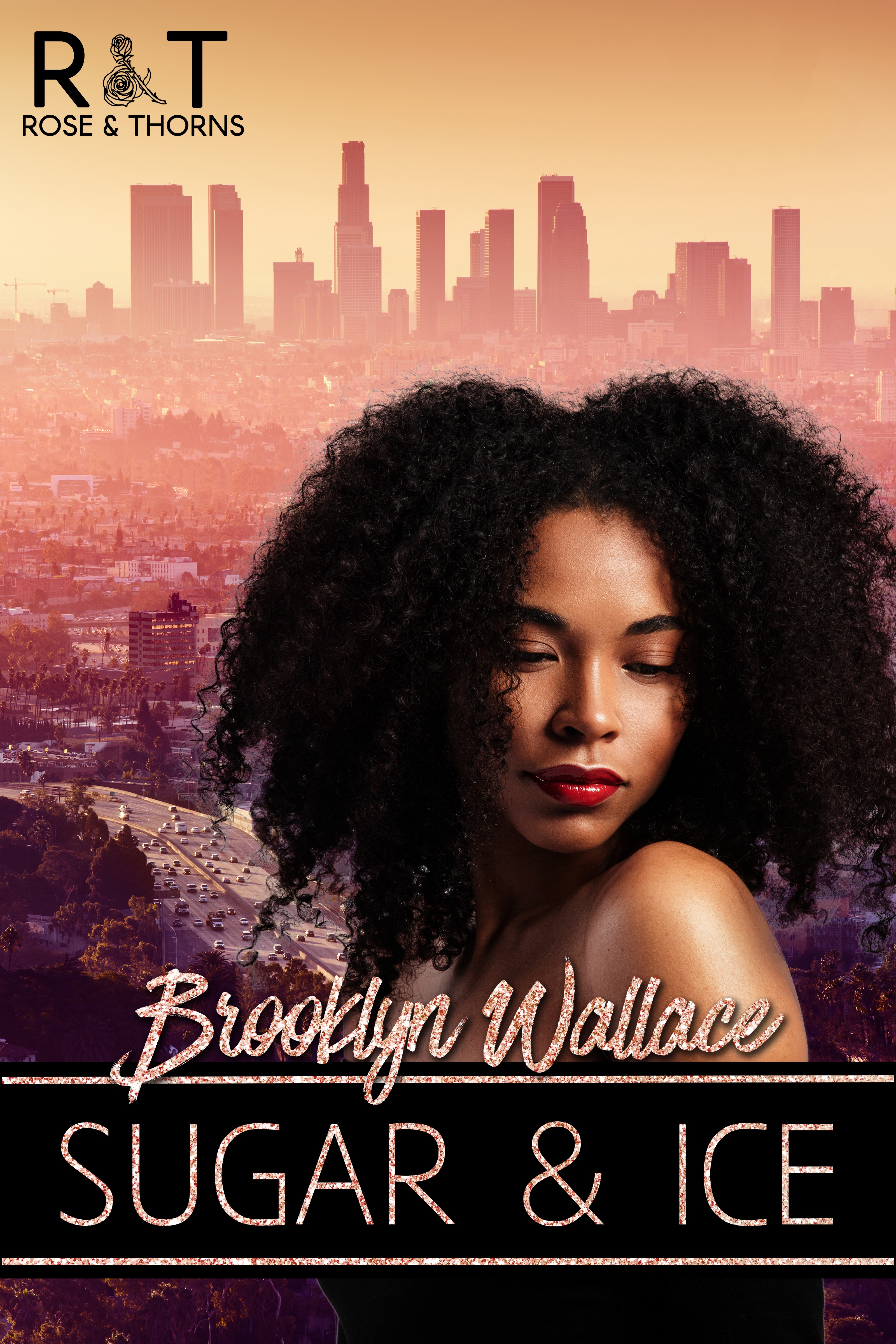 Sugar & Ice, by
Brooklyn Wallace
Release Date: November 11, 2018

Pre-Order: Amazon
One ice queen, one sweetheart, one last chance at happily ever after.
Gwendolyn Crawford is Superwoman personified. She runs her ex's senatorial campaign while battling gossip rags, sleazy opponents, and her self-righteous former father-in-law. She does the job well, and as far as she's concerned, that's all she needs. Besides, there's no time for romance. Not even when a pair of bright eyes catch hers at the highly exclusive Rose club.
Jacklyn Dunn is stuck in a rut. After a devastating stress fracture ended her WNBA career, she's mostly been dodging her agent and binging TV. Then she meets Gwen and starts to wonder if there's more to life than wishes and regrets.
There's no denying the sparks between them. Jackie thrills in melting Gwen's ice queen heart, and Gwen is instantly hooked on Jackie's sweetness. But romance isn't easy for two women in the spotlight. Stress, tabloids, and their own fears threaten to shake the foundation of their budding relationship. After years of building up walls, the two must open themselves up to love—and to getting hurt—to find what truly makes them happy.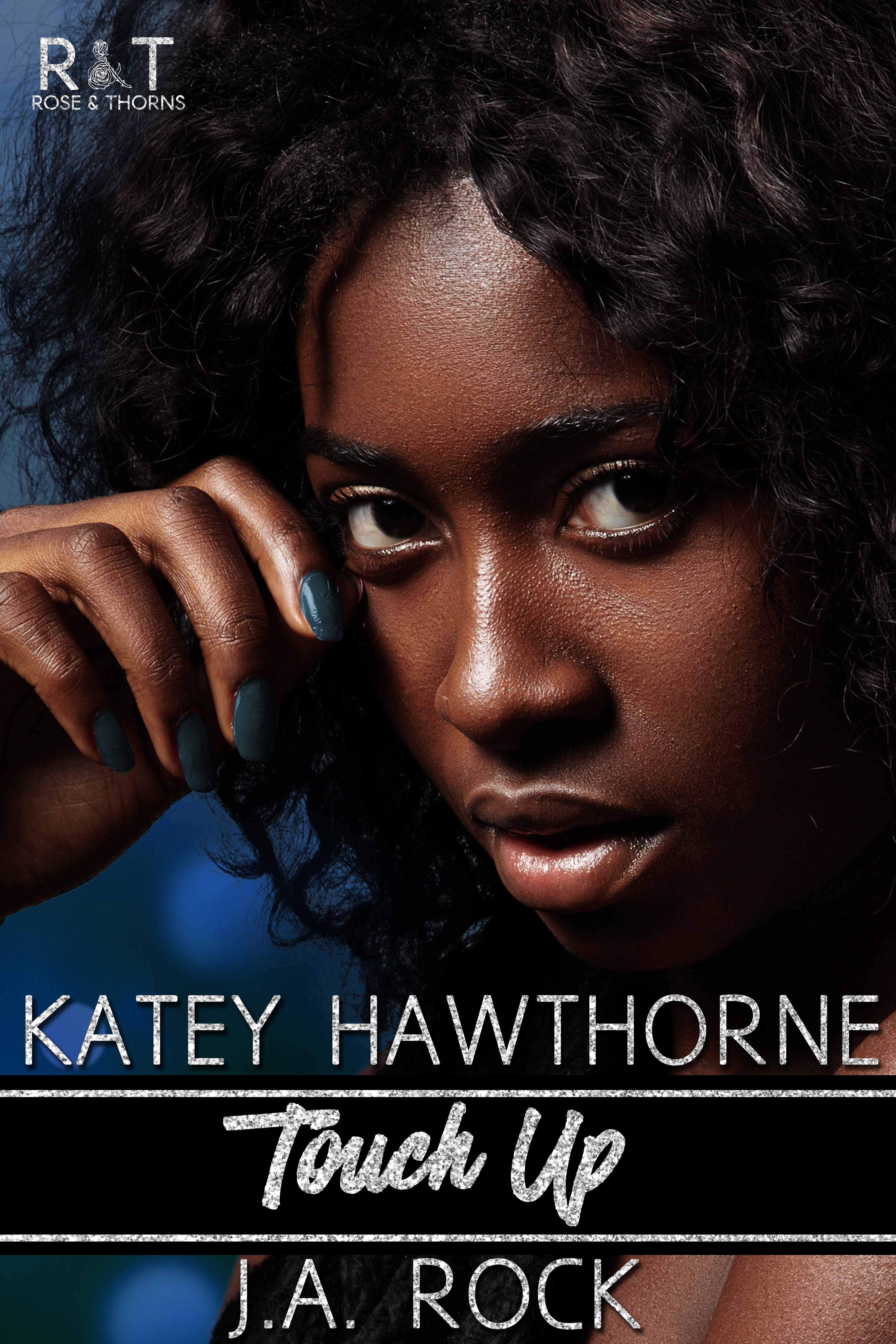 Touch Up, b

y J.A. Rock and

Katey

Hawthorne
Release Date: October 15, 2018

Pre-Order: Amazon
Last year, twenty-three-year-old actress Dina Gilbert snagged the lead in the summer's biggest blockbuster. It wasn't easy: she's black, openly queer, and has actual curves she refuses to let people Photoshop. Now, overwhelmed by sudden fame and homesick for Georgia, she's becoming someone she doesn't recognize. Maybe that's why she's out partying her face off most nights.
Enter Colleen Thomas, an ex-model turned photo editor whose issues with her own body are only surpassed by her issues with other peoples'. Colleen knows the rules but Photoshops Dina's magazine cover anyway, incurring the wrath of Dina and her fans. And, okay, maybe that cover image was unbelievably sexy even before Colleen's alterations. So what? Dina's not fooling anyone with that girl-next-door, I-eat-Snickers-in-my-Golden-Globes-dress BS. Colleen knows a train wreck when she sees one.
Tensions rise even more when Colleen and Dina have to work together at the Rose Social Club's annual charity gala. When they realize they have something in common, no one is more surprised than they are. The sexual chemistry doesn't hurt either. Their differences could either be a source of strength—a life raft in the heaving waters of Hollywood—or the makings of a titanic crash.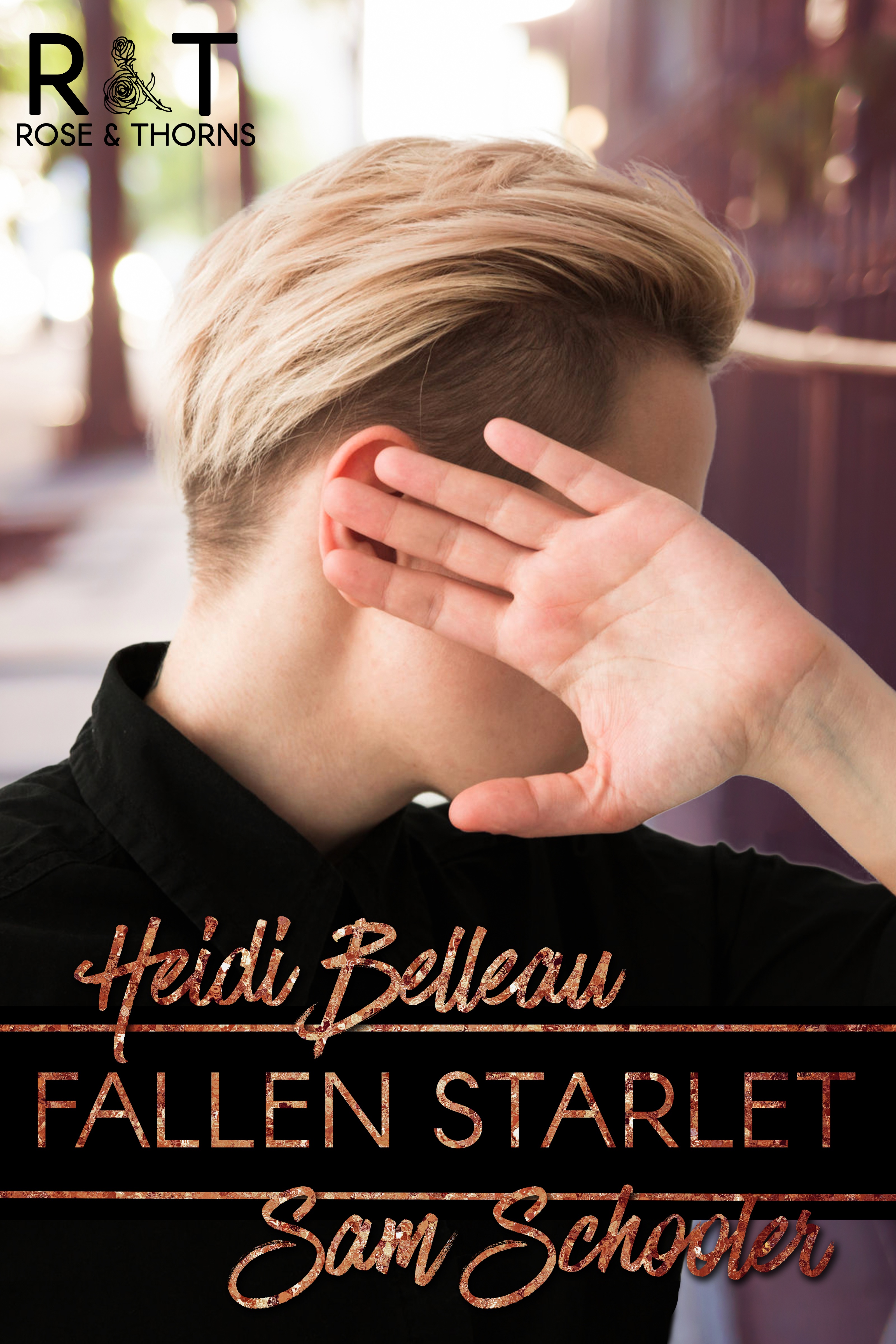 Fallen Starlet, by Heidi Belleau and Sam

Schooler
Release Date: TBA
Pre-Order: Amazon, iBooks, Kobo, Barnes & Noble
After calling out her director for his sleazy onset antics at Comic Con, Brooke Lexington has gone from the rising star of a billion-dollar franchise to one of the most-hated gossip items in the industry.
Most-hated is still Tris Grady. Once blockbuster director Brad Michaels's ingenue muse, she was shunned out of Hollywood five years ago for the crime of saying yes where Brooke said no, and she's been in hiding ever since. Turns out she prefers it that way.
Tris can't sit by and watch Brooke dragged over the coals while their mutual ex-director walks away unscathed, though, even if it costs her hard-won privacy.
Within the safety of the Rose & Thorns, their relationship becomes much more than an alliance, but will Tris be able to handle the increased scrutiny romantic involvement with Brooke of all people brings?
And when Brad hands Brooke the role of a lifetime as a peace offering, can she afford not to take this one last chance at stardom, even if it means breaking Tris's heart?