We're re-posting author Tamsen Parker's Heroines in STEM posts from Heroes & Heartbreakers. Missed the first one? Start here.
***
In the latest installment of the Heroines in STEM series, the focus is on women who know their way around a keyboard. You'd think that with computers basically everywhere in our lives that we'd see more heroines who earn their living by making computers do their bidding or who get involved in those immersive online games where they could potentially meet their mates. And yet this may have been the smallest crop of recs I've received since starting to write this series.
All of the books listed here are contemporaries, but I would be the first one in line to one-click a romance set during the space race which features one of the early adapters of computers—like Hidden Figures, but with more kissing. I would also be all for an anti-heroine hacker because who says being bad is just for the boys?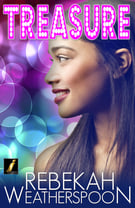 Treasure, by Rebekah Weatherspoon
Buy a copy: Amazon, iBooks, Kobo
An F/F book about two young women in college who are both computer science majors. One happens to be a stripper when she's not in class, and one is struggling with mental health and family issues. I WANT MORE OF ALL OF THESE THINGS IN BOOKS. Sorry, totally lost my chill for a second there. Bottom line is that Alexis and Trisha are both super cute, and realistically awkward about having feels for each other.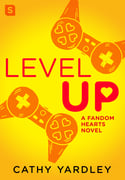 Level Up, by Cathy Yardley
Buy a copy: Amazon, iBooks, Kobo
A roommates to lovers story with a Latina heroine who is a coder and trying to fight her way up the ranks at the video game company she works for. One of the things I liked best about this book was the friendships that developed. Not just between Tessa and her co-workers, but also between Tessa and a group of women. And good news, it's the first in a series!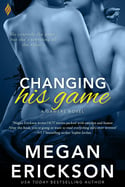 Changing His Game, by Megan Erickson
Buy a copy: Amazon, iBooks, Kobo
One of Erickson's category romances for Entangled, Changing His Game is a fun read. Our heroine Marley gets caught watching a dirty GIF by the IT guy. Or so she thinks. But Austin turns out to be a whole lot more than she bargained for—he's actually a secret partner of the game magazine where she's an editor and technically her boss. Gaming and office romances that start off with an awkward bang? Yes, please.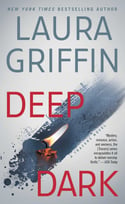 Deep Dark, by Laura Griffin
Buy a copy: Amazon, iBooks, Kobo, The Ripped Bodice
The tenth installment in the Tracers series (although it can be read as a standalone—I did) features a hacker girl who's married to her job and an older police detective who's just as married to his. And yet somehow in the middle of solving a crime, they manage to make time for each other. Hacker isn't something you see on a whole lot of romance novel heroine resumés, which is why I picked up this romantic suspense. If anything, I could've used more details about her hacking exploits.
Other books that were recommended when I put the call out on social media:
Did I miss your favorite gamer, hacker, or coder heroine? Do you have a certain kind of tech-savvy heroine you'd like to see on your e-reader? Let me know below!