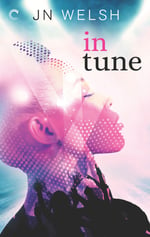 Do you remember when I fell in love with JN Welsh's EDM DJ and tour manager (enemies to lovers) romance,
In Tune
? Probably not. But I do... it's a lovely book that takes you to a different corner of the music industry than the rockstar romances we're used to. I loved this book enough that I went on a bit of a one-woman give-us-a-series campaign...
And my wish came true! We're getting more books and I'm so excited for all of you to read In Tune and join my squee club when the new one comes out later this year.
While we wait, JN Welsh is giving away two (2) signed print copies of In Tune! She also agreed to answer all of my questions and I hope you're as drawn to this world and to these characters as I was.
***
Romance readers are accustomed to rock star romances, but one of the things that made In Tune stand out to me was that the music scene is unusual (and delicious). What drew you to write about EDM?
I love this question because what made me decide to write about the dance music scene was directly correlated to my love of the music. One night, a few years ago, I was surfing the channels and stumbled onto a DJ playing a concert. The DJ/producer was Kaskade and played a song he collaborated with fellow DJ/producer, Deadmau5 called I Remember. My love for the current dance music (which derives from genres I already knew like house, drum and bass, and techno) grew from there. I think I wrote three different storylines until I finally I decided on the one my readers have come to love, In Tune.
Congratulations on the series extension! I'm so excited to read more stories set in this world. Any hints about who's next? I have theories...
You don't know how excited I am to be continuing the series. I love the characters and I can't wait for you all to get to know the next heroine. You have definitely seen our next leading lady in In Tune. She's spunky and has been around the block. She's part of a DJ duo. Of course, she has to have a squee-worthy hero and I think readers will appreciate him! He's part of a DJ trio! Oh, the fun they will have! :) I'll be revealing them on my birthday in May, like Beyonce. Haha.
In Tune isn't your first romance. Can you tell us about your earlier books and what you've been working on outside of the In Tune stories?
My earlier books are kind of like my kids in the sense that I love them all the same but I have truly grown as a mother... I mean an author. :) The story lines are interesting and my voice is still the same but my craft has developed and will continue to as I write more books.
I think I have you covered for year-round reads: The Letter: an erotic romance novella is a short destination romance. Gigolo all the Way is my holiday novella and I love reading this book every Christmas especially with my readers. Before We Say Goodbye: Book 1 in my Sea Breeze Seduction Series is an awesome beach read and In Tune is an anytime escape.
I also have some shorts that readers can enjoy when they sign up for my newsletter. I'll be working on another one over the summer.
And here's the big question. AKA why I wanted to interview you... (Just kidding. Maybe.) What's your In Tune playlist? What music are you listening to for inspiration? What music do you think your characters would be dancing to?
Funny you should ask. I actually have an In Tune playlist on Spotify that I have shared with my readers via social media.
Here's the link.
It has all types of artists like Kaskade, Drake, Steve Aoki, Goapele and so much more. I had my favorite songs for pretty much every scene and could see my characters dancing to all the dance music! I love music and often have some sort of playlist for each book even if not formally like the ones I did for In Tune and Before We Say Goodbye.
What have you read (and loved) lately?
Recently, I read Maggie Shayne's novella called "Melting Frosty." This story is part of a paranormal romance anthology called An Enchanted Season and also features authors like Nalini Singh, Erin McCarthy, and Jean Johnson. My RWA/NYC Chapter does a book swap every year at our holiday brunch instead of a gift exchange, so that's how this book came to me. However, Melting Frosty really stole my heart. I fell all the way in love with these characters. It really showed how two people who have experienced a similar event can turn out so differently. It was a magical read.
Another book I'm really into is American Dreamer by Adriana Herrera. I'm currently listening to it on audiobook and I never want to shut it off. I've read so many reviews about it being a foodie favorite before I started listening to it. I will definitely say, that the food in the book is as delicious and culturally authentic as the story. I won't spoil it but so inspiring with some laugh out loud moments.
***
Ready for the giveaway?
This giveaway is being hosted by Love in Panels via Rafflecopter. Two winners will be randomly selected on May 4th, 2019. Winners will be notified by email but must provide mailing addresses so we can give those to the author. US only. Must be 18 or older. Void where prohibited.
If the widget below isn't working, please click here.
***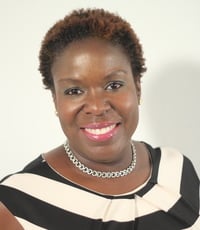 JN Welsh is a native New Yorker. She writes entertaining, often humorous, and provocative tales about strong, career-driven, multicultural heroines of color who are looking for love. Her punchy, flowing dialogue, and mostly big city stories are heartwarming and stick to your ribs.
When she's not writing she can be found dancing, wine-ing, rooting for her favorite baseball team, and/or indulging in countless guilty pleasures.
Find JN on...