Little reviews of The Unhoneymooners, Fluffy, and One Fine Duke.

Rating refresher! Categories are based on whether or not we recommend them to fellow readers - DNF (Did Not Finish), Pass, YMMV (Your Mileage May Vary), Read it Eventually, Read it Soon.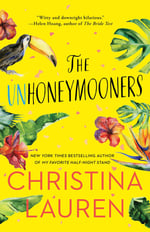 The Unhoneymooners, by Christina Lauren
Suzanne says: YMMV
Amazon, Barnes & Noble, Apple Books, Kobo
This was fine, but not their best. Really low heat for Christina Lauren, and I haaaaated the subplot with her sister and his brother (hello, cheating cheater). Loved the heroine, but wish life didn't keep sh*tting on her through the entire book.
The couple is great together or they're terrible together. There's no in between. It's enemies-to-lovers but without trust until the epilogue. I think that's the part that made it a 3 star read for me.
Suzanne borrowed this audiobook from her library.
Content warnings: cheating, fat-shaming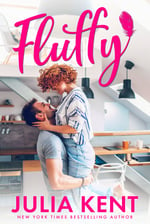 Fluffy, by Julia Kent
Suzanne says: YMMV

Amazon, Apple Books, Barnes & Noble, KoboThe setup for this is absurd, which you know when you read the blurb. So I think it's sort of self-selecting there - only people who want a bonkers rom com will pick up the book.
Overall it's a funny, sweet romance with a few lulls because the heroine has pretty horrible self-confidence. I really liked her friends, the way she doesn't let her high school GPA define her life (she stays in her hometown) and the hero. I didn't like the high school reunion - shocking - or the push pull of their slow burn. For a book that starts out on a porn set, I was honestly expecting more heat. (I am glad that it's not sex-shamey though.)
Anyway, it was a mostly fun read, with a few quibbles.
Content Warnings: friend is a victim of revenge porn, heroine is fat-shamed, shaming of heroine for possibly being a sex-worker
Suzanne purchased this audiobook.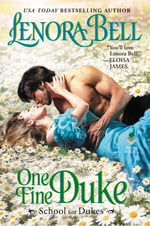 One Fine Duke, by Lenora Bell
Suzanne says: YMMV
Amazon, Apple Books, Barnes & Noble, Kobo
Lenora Bell likes to take a classic novel and riff off of it. Examples include Alice in Wonderland, Mary Poppins, and this time - Dracula. The hero is Andrew (Drew) and the heroine is Mina. She's the ward of Sir Malcolm, an archaeologist/spy. The hero has a secluded estate in the country that's said to be haunted, etc etc. If you're up for a silly romp that feels like a bunch of things smooshed together, this may work for you. It fell flat for me, as I expected Drew to turn into a vamp, was not into the spy narrative, and found everyone to be thinly drawn.
Release date is July 23, 2019.
Suzanne received a copy of this book from Shelf Awareness for review.