Little reviews of The Love Song of Sawyer Bell, Waiting for Tom Hanks, and Evvie Drake Starts Over.

Rating refresher! Categories are based on whether or not we recommend them to fellow readers - DNF (Did Not Finish), Pass, YMMV (Your Mileage May Vary), Read it Eventually, Read it Soon.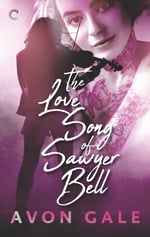 The Love Song of Sawyer Bell, by Avon Gale
Andrea says: Pass
Amazon, Barnes & Noble, Apple Books, Kobo
When Sawyer tells Vix, the openly bisexual lead singer of the band she's touring with, that she's pretty sure she's a lesbian but hasn't explored being with a woman, Vix offers to introduce her to the wonderful world of lesbian sex. And that's the book! They meet, they f*ck, they keep f*cking, they create unnecessary drama, then make up and get back to f*cking. The end. It felt more like erotica than Romance; they only seemed to care about the next time they'd get naked.
Also!! Vix says they're a 'queer-friendly band', but the book is littered with hostile biphobic vibes and guys making gross 'let me watch' comments. It was majorly disappointing for a book that started out empowering and progressive to be reduced to a plot that reinforces biphobic stereotypes --it also felt out of place for the characters as we knew them! The ending was fine, but not worth trekking through the unnecessary drama to get there. I felt like we missed out on them developing feelings for each other, so there wasn't enough of a believable romantic relationship to care about it resuming. The epilogue was called an Encore, though, so that was nice.
Content warnings: biphobia, several critical descriptions saying Sawyer is not beautiful, High school flashback to being bullied, mention of panic attacks, alcohol use, workplace harassment (men backstage at shows), Sawyer's ex cheated on her, Sawyer comes out to her parents and they say they already knew.
Andrea received a copy of this book from the publisher for review.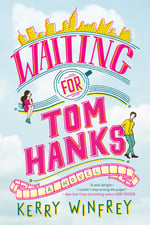 Waiting for Tom Hanks, by Kerry Winfrey
Suzanne says: Pass

Amazon, Apple Books, Barnes & Noble, Kobo
I should have stopped reading this book long before I actually did. I read it on audio, which meant that every time the phrase "rom-com" or "romantic comedy" was used, I did a bit of an eye twitch. (I'm sure someone has done a search in their Kindle copy.) The premise is very meta - Annie is obsessed with rom-coms in large part because her late mother was. It's how they bonded and how they self-soothed.
She is:
1) writing a rom-com screenplay (about two of her not-dating best friends without their knowledge or consent)
2) working on set of a rom-com
3) trying to live a real-life romantic comedy (with someone like Tom Hanks)
Here's where I will spoil the book because it made me yell out loud. The love interest in this book is a famous actor who hates being famous. Privacy is very important to him. So when Annie accidentally (stupidly) texts a photo of him sleeping in her bed the morning after they have sex for the first time plus info about his penis TO A GOSSIP REPORTER, it's a huge breach of trust and consent. I was incandescent with rage. I guess it's not a literal photo of his d*ck but why would you text any of this to your friend? AND WHY NOT DOUBLE CHECK WHO YOU ARE TEXTING? Seriously, that kind of thing (if you must) is for in-person communication only, especially when you are dating a celebrity in an era of phone hacking.
But that's not all! Then he gets mad (of course) and asks her how much money she got paid, etc. She gets mad that he doesn't trust her and then refuses to answers his calls for days... because of course HE has to apologize. I was so pissed at this point that I read the rest of the book in a haze. I guess there's a grand gesture from her and so on, but I disliked her so much by then that I don't know if it was good or not. Anyway, if you like rom-coms and don't mind someone repeatedly mentioning how white rom-coms are in a rom-com novel featuring um.... white people and you believe trust can be rebuilt... Go for it?
Content Warnings: ugh, see above
Suzanne read this audiobook via her Scribd subscription.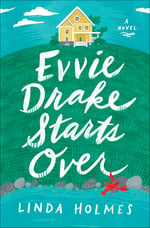 Evvie Drake Starts Over, by Linda Holmes
Suzanne says: Read it Soon

Evvie and Dean build a relationship that starts as friendship and grows organically. I loved them as individuals and together, and honestly I will recommend this book up and down and all around.
Content Warnings: past domestic violence, grief (complicated by DV that no one knew about)

Suzanne borrowed this book from her library.
***
If you appreciate our content and wish to support the site, please consider using the affiliate links in this post and below for your shopping needs. Even if you don't buy the book in question, we receive a small % of your purchase from the vendor. As always, you are welcome to leave us a tip on Ko-Fi or join our Patreon!
Support Love in Panels