Welcome to the March edition of mini-reviews! Four books this time, including a gothic, a m/m Victorian paranormal, and two m/f farmer books.
Rating refresher! Categories are based on whether or not we recommend them to fellow readers - DNF (Did Not Finish), Pass, YMMV (Your Mileage May Vary), Read it Eventually, Read it Soon.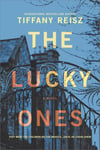 The Lucky Ones, by Tiffany Reisz
Suzanne says: Read it Soon
This one is sort of... romance-adjacent? Since Reisz loves to play with taboo and her books usually have some elements of "did I really just read that?" I cleared this one in advance with another reader, and now I'm going to pass that on to you!
If you read the premise, you may end up worrying about pedophilia or sexual abuse in the book. Never fear, the book is messed up in several ways, but that isn't one of them! A couple of the kids raised as siblings do end up in consensual sexual and romantic relationships, however, so if that's going to to be a dealbreaker, don't pick this one up.
The book is totally compelling, with little breadcrumbs throughout leading to a mind-bending conclusion. You'll wonder about the nature of personality, psychopathy, and family. It's been weeks, and I'm still thinking about this book.
Content Warnings - Many? Mentions of rape and murder, violence, kids in foster care, kids with chronic illness, mental illness.
You can buy it at Amazon, iBooks, Kobo, etc.

The Secret Casebook of Simon Feximal
Suzanne says: Read it Soon
Cat Sebastian recommended this on Twitter, so I added it to the TBR pile. It's a difficult book to categorize, as it doesn't follow a traditional romantic arc and it's written as a series of stories, told in first person POV. The narrator is writing about his life with Simon Feximal, an occultist/ghost hunter in Victorian England. It opens with an absolutely filthy (in a good way) scene in which the narrator and Simon meet and literally f*ck a ghost away. It's like nothing else I've ever read, but if you like KJ Charles' writing, you'll love this one.
Buy from Amazon, iBooks, Kobo, and all the other places.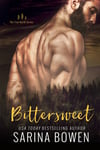 Bittersweet, by Sarina Bowen
Suzanne says: Read it Soon
I'm probably incapable of writing an objective review of this series, since it takes place in a fictional town about 10 minutes south of where I grew up in rural Vermont. Bowen references the ice cream place I used to frequent, a store I used to work at... the list goes on. I also grew up on a farm and then worked in restaurants. I don't know Sarina, but she wrote the book for me. I listened to the audiobook (in Audible's Romance Package) on my way to and from a visit to the family farm in Vermont, so my reading experience was likely impacted. Make of that what you will.
Here's why I recommend it:
The hero and heroine meet in college and have a short-lived physical relationship, which explains the insta-lust and also the wariness they both have for the other when they meet again years later.
Both protagonists have real reasons for their insecurities and the conflict in the novel is both believable and plausible.
The secondary characters in the novel also felt real to me. One character (who gets his book second), is in recovery from drugs, a common and heartbreaking reality in much of rural Vermont and New Hampshire. (And other places that I have not lived.) The family is a version of mine... if my family actually liked each other and communicated.
It's a novel that manages to accurately portray the area in which I grew up, but also to be a bit more optimistic and provide a satisfying HEA.
You can pick up a copy at Amazon, iBooks, Kobo, or wherever books are sold. You can also listen to the audiobook in the Audible Romance Package!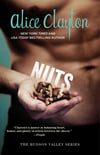 Nuts, by Alice Clayton
Suzanne says: Read it Eventually
In NUTS, Clayton pairs a LA-based personal chef heroine with a wealthy-man-turned farmer in her home town. (The heroine is taking over her mother's diner for the summer while said mother is off on The Amazing Race.) This one was slightly less successful for me, but probably because I'd just read a farming book that fit so much better with my lived experiences. I loved Clayton's humor and the ways in which the small-ish Hudson Valley town was both real and quirky. Clayton also sets up the romance for the second book in the series, CREAM OF THE CROP, and the third, BUNS. In a sentence, these books are funny, dirty, opposites-attract romps that manage not to objectify the heroes too much.
Pick up a copy: Amazon, iBooks, Kobo, etc.
That's it for now!