Little reviews of No Two Ways, Play it Again, and Dating You / Hating You.

Rating refresher! Categories are based on whether or not we recommend them to fellow readers - DNF (Did Not Finish), Pass, YMMV (Your Mileage May Vary), Read it Eventually, Read it Soon.
No Two Ways, by Chi Yu Rodriguez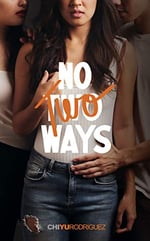 Margrethe says: YMMV
This book does really well at presenting a welcoming and diverse queer community. Further, AJ's friends are genuinely good friends who care about her. And her family is supportive too.
No Two Ways also explores how confusing discovering your sexuality can be. Her struggle with her sexuality is something she deals with regularly. When Jackie asks her, "Why did you have to be biiiiiiiiii?" AJ responds with "Oh I ask myself that sometimes too."
The book shows AJ react to and live with biphobia, and my concern is that most of the biphobia comes from her love interest. My hope was that the book would have Jackie get on board with who AJ is earlier and their conflict would be unrelated, but instead, Jackie repeats her position a few times, which forms the major conflict of the story. There is value to these sorts of stories to see the lack of acceptance (even within queer communities) and to understand how it is worked through, but the reconciliation happened so late in the book that I wished AJ ended up with either her college sweetheart or the random woman who asks AJ out. There were times when I wished AJ's friends would say "you don't want someone who doesn't accept who you are," but it never happened. Jackie even leaned into her concerns for their potential relationship by running through a list of bisexual stereotypes. AJ deserves a tremendous amount of credit for not walking out on Jackie then.
In all honesty, this is a difficult book to review because some aspects were so well done, while others felt like a punch in the gut.
Margrethe received a copy of this book from the author for review.
Content warnings: biphobia, sexual harassment from a minor character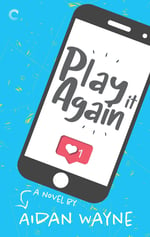 Play it Again, by Aidan Wayne
Suzanne says: Read it Eventually

Amazon, Apple Books, Barnes & Noble, Kob
Sweet and fluffy, but lacking the conflict/tension needed to really propel a reader through the narrative. Dovid, a blind bisexual YouTuber, finds Sam, an asexual queer Let's Play-er when his sister tells him about Sam's channel. Dovid then tells his YouTube following about Sam, which sets off both a friendship (and more) between the two men and the main plot - how to navigate the world of internet video communities and celebrity. A lot of the story takes place through DMs, and a lot of the story is about managing fan engagement, how to monetize your videos, etc. The YouTube stuff kind of overwhelmed the story, and everything was so sweet and gentle that I kind of went "okay, they're happy," and closed the book in my head. Way before I was done reading it.
On the plus side, the rep seems really well done for both ace spec and blindness. (The author's brother is blind and he's written about how the book was written with and for his brother.)
Suzanne borrowed this audiobook from her library via Hoopla.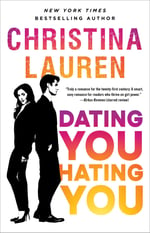 Dating You / Hating You, by Christina Lauren
Suzanne says: YMMV
Amazon, Apple Books, Barnes & Noble, Kobo
When I went to add this on Goodreads, I was surprised that it had such a low average rating... and then I read the book. It's not as good as CLo's other stuff, it's just not. I'm not sure if I was just disappointed because I usually love their books? Or if it was actually as weird as I thought it was.
The romance was secondary to the work drama, and while I liked both of the main characters and I guess they were fine together, I wasn't rooting for them. I was left with a "is it over yet" feeling, which is not the norm. I've read two of their books that came out since this one, so I'm chalking it up as a one-off miss as they figured out how to write standalones rather than in a series.
Suzanne purchased this book.