This is a re-post of a piece I wrote for Heroes & Heartbreakers in January, 2017. Given some discussion I've seen lately on category romance vs. single title romance, I think it might be a good time to bring it up again!
I'd like to note that this post is heavy on the Harlequin, and we've been talking a lot lately about how HQN has some serious issues to address with regard to developing a diverse pool of authors and publishing problematic content.
With the closing of Kimani, a lot of black authors are self-publishing or looking for other homes for their work. We'll continue to talk about their books, wherever they end up. Books don't expire though, so we hope you'll continue to look around for your favorite authors and support those who've moved to other lines within HQN.
***
A Newbie's Guide to Category Romance
(...or the somewhat initiated leading the uninitiated)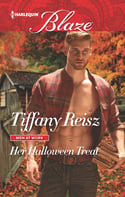 Lured by the promise of Tiffany Reisz's trademark banter and sexytimes, I picked up her Men at Work series this fall. Not that big a deal, except that they were my FIRST category romances. Scared away for years by the often jest-worthy titles and very obvious covers, I pretended I was "better" than "those" romance novels. As if there are different levels of respectability in Romancelandia… Nope. Romancelandia is here for everyone. Sometimes you want to cry, sometimes you want to lust, and sometimes you want a book that's short and easy to slip into for a few hours. My discovery? I was MISSING OUT.
What is category romance?
According to Goodreads, "Category romances are short, usually no more than 200 pages, or about 55,000 words. The books are published in clearly delineated lines, with a certain number of books published in each line every month. In many cases, the books are numbered sequentially within the line." A pretty broad definition, which means that all sorts of stories are told within this group. Like the rest of romance, subgenres abound, but they're captured in "lines."
Why Should You Read Category?
A Good Use of Your Book Budget
A few weeks ago, Harlequin had a ginormous sale. Over 18,000 e-books were $1.99. So I did what any responsible adult would do: I spent my birthday money from my mother-in-law on dirty books. I picked up a few historicals, some contemporaries, and a couple paranormals. While combing the truly massive selection, I realized that category romances are pretty much like other romance novels, but a bit shorter (around 200 pages) and a bit less expensive. This led me to pick up a couple paperbacks ($5.50) and I have yet to be disappointed in them.
You Can Find Your Favorite Authors
Many well-known authors either started out in category romance or have published titles occasionally with Harlequin or Mills & Boon. Nora Roberts, Jeannie Lin, Sarah Morgan, Nalini Singh, Farrah Rochon... The list goes on. So many authors you already know, and so many to discover! Authors you already know are an easy point of entry to category romance, but there are many others worth checking out.
You Get What You Think You'll Get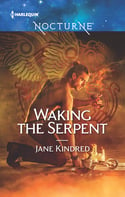 The beauty of Harlequin's many imprints (or lines) is that you can find whatever you're in the mood for. Be it western, inspirational, sweet, sexy, historical, medical (who knew that was a thing?!), or true escapism (Harlequin Presents), one of these lines has got your back. With titles like His Best Friend's Wife or Mending the Doctor's Heart, you pretty much know what you're signing up for. I bought a paranormal (Harlequin Nocturne, also being discontinued) called Waking the Serpent. It's about a dude who sort contains the dormant spirit of Quetzalcoatl. Yeah, they're catching a murderer and having sexy times, but you know from the title and cover that it's a dude doing something magical and there are wings and a serpent-type thing… Quetzalcoatl.
You get what you think you're going to get. No weird surprises, no SURPRISE cliffhanger. Just a fun read that fits your mood.
Now It's Time to Overcome the Stigma
I will admit: I was a snob. I was judgmental and hadn't ever read a category romance so I had no basis for my judgment. Don't be like Past-Suzanne. Fire up your e-reader and ignore the snarky comments you've heard. Give category romance a try. You're already at a site called Love in Panels. You probably already read romance. Take a look at the descriptions and take a chance on a great story.