It's the most wonderful tiiiiiime of the year. *sings off key*

Are you ready to get your spoopy on? We are. These books aren't really Halloween-themed, but let's imagine ourselves reading them with a mug of mulled cider, some candy corn, a Pumpkin Spice Latte, or any of the other things that are awesome and people love to hate on. Ingest those treats, wear those boots, enjoy your October!

This post includes affiliate links.

***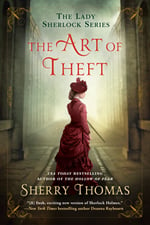 The Art of Theft, by Sherry Thomas - October 15

Charlotte Holmes, Lady Sherlock, is back solving new cases in the Victorian-set mystery series from the USA Today bestselling author of The Hollow of Fear.
As "Sherlock Holmes, consulting detective," Charlotte Holmes has solved murders and found missing individuals. But she has never stolen a priceless artwork—or rather, made away with the secrets hidden behind a much-coveted canvas.
But Mrs. Watson is desperate to help her old friend recover those secrets and Charlotte finds herself involved in a fever-paced scheme to infiltrate a glamorous Yuletide ball where the painting is one handshake away from being sold and the secrets a bare breath from exposure.
Her dear friend Lord Ingram, her sister Livia, Livia's admirer Stephen Marbleton—everyone pitches in to help and everyone has a grand time. But nothing about this adventure is what it seems and disaster is biding time on the grounds of a glittering French chateau, waiting only for Charlotte to make a single mistake...
Suzanne - Charlotte and "her dear friend" are IN LOVE and I cling to this romantic arc like it's an inflatable raft. So there.

Buy a copy: Amazon, Apple Books, Barnes & Noble, Kobo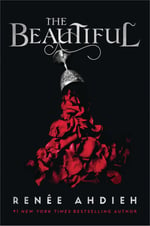 The Beautiful, by Renee Ahdieh - October 8

New York Times bestselling author Renée Ahdieh returns with a sumptuous, sultry and romantic new series set in 19th century New Orleans where vampires hide in plain sight.
In 1872, New Orleans is a city ruled by the dead. But to seventeen-year-old Celine Rousseau, New Orleans is a safe haven after she's forced to flee her life as a dressmaker in Paris. Taken in by the sisters of the Ursuline convent in the middle of the carnival season, Celine is quickly enraptured by the vibrant city, from its music to its fancy soirées and even its danger. She becomes embroiled in the city's glitzy underworld, known as La Cour des Lions, after catching the eye of the group's enigmatic leader, Sébastien Saint Germain.
When the body of one of the girls from the convent is found in Sébastien's own lair--the second dead girl to turn up in recent weeks--Celine battles her attraction to Sébastien and suspicions about his guilt along with the shame of her own horrible secret.
After a third murder, New Orleans becomes gripped by the terror of a serial killer on the loose--one who has now set Celine in his sights. As the murderer stalks her, Celine finally takes matters into her own hands, only to find herself caught in the midst of an age-old feud between the darkest creatures of the night, where the price of forbidden love is her life.
At once a sultry romance and a decadent, thrilling mystery, master storyteller Renée Ahdieh embarks on her most potent fantasy series yet.
Suzanne - I think when people use the word "lush," they're describing how Ahdieh's writing immerses you in a time and place. I have an early copy of this one and need to get to reading it.

Buy a copy: Amazon, Apple Books, Barnes & Noble, Kobo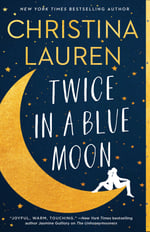 Twice in a Blue Moon, by Christina Lauren - October 22

From the New York Times bestselling author of The Unhoneymooners and the "delectable, moving" (Entertainment Weekly) My Favorite Half-Night Stand comes a modern love story about what happens when your first love reenters your life when you least expect it…
Sam Brandis was Tate Jones's first: Her first love. Her first everything. Including her first heartbreak.
During a whirlwind two-week vacation abroad, Sam and Tate fell for each other in only the way that first loves do: sharing all of their hopes, dreams, and deepest secrets along the way. Sam was the first, and only, person that Tate—the long-lost daughter of one of the world's biggest film stars—ever revealed her identity to. So when it became clear her trust was misplaced, her world shattered for good.
Fourteen years later, Tate, now an up-and-coming actress, only thinks about her first love every once in a blue moon. When she steps onto the set of her first big break, he's the last person she expects to see. Yet here Sam is, the same charming, confident man she knew, but even more alluring than she remembered. Forced to confront the man who betrayed her, Tate must ask herself if it's possible to do the wrong thing for the right reason… and whether "once in a lifetime" can come around twice.
With Christina Lauren's signature "beautifully written and remarkably compelling" (Sarah J. Maas, New York Times bestselling author) prose and perfect for fans of Emily Giffin and Jennifer Weiner, Twice in a Blue Moon is an unforgettable and moving novel of young love and second chances.
Suzanne - Me: I don't like second chance romances. CLo: ARE YOU SURE ABOUT THAT?

Buy a copy: Amazon, Apple Books, Barnes & Noble, Kobo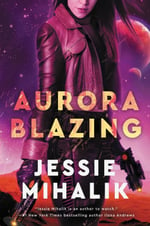 Aurora Blazing, by Jessie Mihalik - October 1

To save her brother and protect her family's future, a powerful princess must join forces with a dashing man from her past in this thrilling space adventure, the second novel in the Consortium Rebellion trilogy.
As the dutiful daughter of High House von Hasenberg, Bianca set aside her personal feelings and agreed to a political match arranged by her family, only to end up trapped in a loveless, miserable marriage. When her husband unexpectedly dies, Bianca vows never to wed again. Newly independent, she secretly uses her wealth and influence to save other women stuck in dire circumstances. Information is power and Bianca has a network of allies and spies that would be the envy of the 'verse—if anyone knew about it.
When her family's House is mysteriously attacked, Bianca's oldest brother, the heir to House von Hasenberg, disappears. Fearful for her brother's life, the headstrong Bianca defies her father and leaves Earth to save him. Ian Bishop, the director of House von Hasenberg security—and Bianca's first love—is ordered to find and retrieve the rebellious woman.
Ian is the last man Bianca wants to see. To evade capture, she leads him on a merry chase across the universe. But when their paths finally collide, she knows she must persuade him to help her. Bianca will do anything to save her sibling, even if it means spending time alone on a small ship with the handsome, infuriating man who once broke her heart.
As the search takes them deep into rival House Rockhurst territory, Bianca must decide if she can trust Ian with the one piece of information that could destroy her completely . . .
Suzanne - Polaris Rising was SO GOOD. Badass Space Princess. Romance. Worldbuilding that's interesting without being overwhelming. Here's book 2 and I cannot wait.

Buy a copy: Amazon, Apple Books, Barnes & Noble, Kobo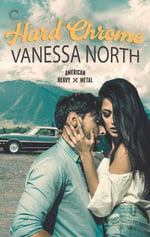 Hard Chrome, by Vanessa North - October 21

He's tough. But she's tougher.
Tanner Ellis left American Heavy Metal in her rearview mirror. She didn't see the beauty behind the grease stains and the polished chrome until it was too late. Now she's back, determined to save her father's legacy—and bring the South's premier classic-car shop into the new century. Nothing is going to stop her—especially not the sexy tech who refuses to follow her lead.
American Heavy Metal is the only home Duke Wilson's ever known, and no high-heeled, sharp-tongued princess is going to take it away. He tolerates Tanner's advice, and it's fun to push her buttons, but she doesn't belong in the shop—never has, never will. The sooner she realizes that, the sooner he can find his new normal.
When Tanner falters, revealing the pain beneath her bravado, Duke comforts her the only way he knows how. And when violence from his past threatens their future, she'll be there for him, offering him the one thing he's always wanted—a shot at a real family. He just has to convince himself to take it.
Suzanne - This is the first in North's new series, which features one of my favorite things: a family coming back together when they inherit the family business. It's mixed pairings, so this one is m/f but they won't all be. [Content warning for domestic violence/abuse.]

Buy a copy: Amazon, Barnes & Noble, Apple Books, Kobo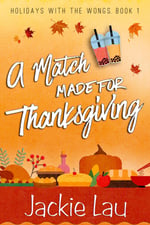 A Match Made for Thanksgiving, by Jackie Lau - October 8

Advertising executive Nick Wong loves living in Toronto. He loves late nights partying and taking women back to his penthouse. And so it is with great reluctance that he returns to his boring hometown of Mosquito Bay for Thanksgiving.
This year, however, is even worse than usual. His interfering parents and grandparents, frustrated with the lack of weddings in the family, have invited blind dates for him and his three siblings. Nick's brother Greg has been set up with Lily Tseng, who just so happens to be Nick's latest one-night stand, the one he can't get out of his mind.
Although Nick has never been interested in settling down, Lily has him reconsidering. If only he can get through this painful weekend with his family and convince her that she should be with him, not Greg, and that he's good for more than just a single night of sex, dumplings, and bubble tea…
Suzanne - Canadian Thanksgiving! Bubble tea! A holiday romance that isn't about Christmas!

Buy a copy: Amazon, Apple Books, Barnes & Noble, Kobo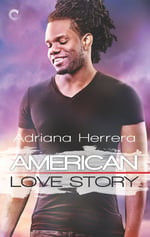 American Love Story, by Adriana Herrera - October 7
No one should have to choose between love and justice.
Haitian-born professor and activist Patrice Denis is not here for anything that will veer him off the path he's worked so hard for. One particularly dangerous distraction: Easton Archer, the assistant district attorney who last summer gave Patrice some of the most intense nights of his life, and still makes him all but forget they're from two completely different worlds.
All-around golden boy Easton forged his own path to success, choosing public service over the comforts of his family's wealth. With local law enforcement unfairly targeting young men of color, and his career—and conscience—on the line, now is hardly the time to be thirsting after Patrice again. Even if their nights together have turned into so much more.
For the first time, Patrice is tempted to open up and embrace the happiness he's always denied himself. But as tensions between the community and the sheriff's office grow by the day, Easton's personal and professional lives collide. And when the issue at hand hits closer to home than either could imagine, they'll have to work to forge a path forward…together.
Suzanne - American Dreamer and American Fairytale were both excellent, and I can't wait to read what Herrera's got for Patrice. One of the things she excels at is contemporary worldbuilding and the potential for these two characters to be on opposing sides of like, everything? Gotta read it.

Buy a copy: Amazon, Apple Books, Barnes & Noble, Kobo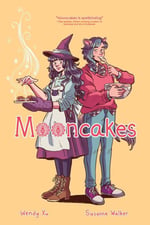 Mooncakes, by Wendy Xu and Suzanne Walker - October 15

A story of love and demons, family and witchcraft.
Nova Huang knows more about magic than your average teen witch. She works at her grandmothers' bookshop, where she helps them loan out spell books and investigate any supernatural occurrences in their New England town.
One fateful night, she follows reports of a white wolf into the woods, and she comes across the unexpected: her childhood crush, Tam Lang, battling a horse demon in the woods. As a werewolf, Tam has been wandering from place to place for years, unable to call any town home.
Pursued by dark forces eager to claim the magic of wolves and out of options, Tam turns to Nova for help. Their latent feelings are rekindled against the backdrop of witchcraft, untested magic, occult rituals, and family ties both new and old in this enchanting tale of self-discovery.
Suzanne - This is the cutest spoopiest paranormal romance comic! Asian leads, everybody's queer, so many feels. My review here.
Buy a copy: Amazon, Barnes & Noble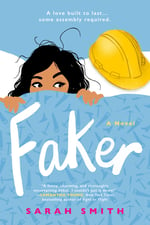 Faker, by Sarah Smith - October 8

Debut author Sarah Smith nails this fun and sexy rom-com where two office foes hammer out their differences to build a love that will last....
Emmie Echavarre is a professional faker. She has to be to survive as one of the few female employees at Nuts & Bolts, a power tool company staffed predominantly by gruff, burly men. From nine to five, Monday through Friday, she's tough as nails--the complete opposite of her easy-going real self.
One thing she doesn't have to fake? Her disdain for coworker Tate Rasmussen. Tate has been hostile to her since the day they met. Emmie's friendly greetings and repeated attempts to get to know him failed to garner anything more than scowls and terse one-word answers. Too bad she can't stop staring at his Thor-like biceps...
When Emmie and Tate are forced to work together on a charity construction project, things get...heated. Emmie's beginning to see that beneath Tate's chiseled exterior lies a soft heart, but it will take more than a few kind words to erase the past and convince her that what they have is real.
Amy - I don't know why I love the "enemies to lovers" trope but this one seems super cute!
Buy a copy: Amazon, Apple Books, Barnes & Noble, Kobo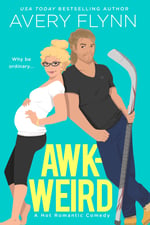 Awk-Weird, by Avery Flynn - October 14
There's more to me than just being awk-weird. I own my own flower shop, have some great friends, and I have my eye on adopting the most adorable kitten. But sadly, hot guys don't tend to be blown away by my trivia-spouting, dorky self.
So when a Thor-lookalike who happens to be a professional hockey player hits on me at my bestie's wedding rehearsal party... You better believe I climbed that tree like a cat. And the fact that it happened not once, not twice, but three times? Yeah, that's pretty much a once-in-a-lifetime experience for a woman like me.
There's zero chance I'll end up ever seeing him again...right?
Until the pregnancy test comes up positive. What happens next?
Oh my God, I wish I knew…
Andrea - I'm not here for the 'Oh I'm not usually the type of girl hot guys are into' situation. But this is giving me Knocked Up vibes so I am in!
Buy a copy: Amazon, Apple Books, Barnes & Noble, Kobo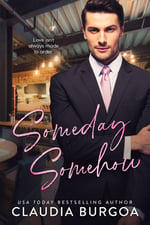 Someday, Somehow, by Claudia Burgoa - October 3

Sometimes love isn't the missing ingredient.
Men and women can be friends.
At least that's what I've been telling myself since George walked into my life.
We bicker as much as we have each other's backs.
We're inseparable.
So, she left to find herself and I feel like I can't breathe without her.
It's okay, it's only temporary.
But when she walks back into my life, it's on the arm of a stranger.
Her fiancé.
Seriously, I just realized I'm in love with her and she's engaged?
I have six weeks to convince George we're meant to be together—not only in the kitchen or be forced to watch her marry another man.
Time is running out, and soon, she'll be gone from my life.
I'm risking everything, will that be enough?

Someday, Somehow is a sexy romantic comedy that's equal parts funny and flirty. Made of Honor clashes with When Harry Met Sally in a sweet and seductive love story of hopeful hearts and second chances. Bring the laughs and the tissues!
Andrea - Made of Honor meets When Harry Meets Sally and it comes out on my birthday?! Blessings on blessings on blessings.

Buy a copy: Apple Books, Barnes & Noble, Kobo (Not up for pre-order on Amazon)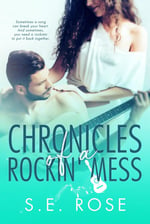 Chronicles of a Rockin' Mess, by S.E. Rose - October 1
Sometimes a song can break your heart. And sometimes, you need a rock star to put it back together.
Rock star Lincoln Grant is off-limits. But that hasn't stopped his assistant, Lark Sutton, from wanting him.
Lark put her own music dreams aside when she took a position working for the scandalous, playboy rock star. After he finally does the unthinkable, she leaves him to pursue her own music and re-invent herself. Eighteen months later, Lincoln's band comes knocking at her door, begging her to come back to help them with an out-of-control Lincoln.
At first, Lincoln tries to resist her help, but soon he finds that he's falling for her. Will Lincoln change Lark's mind about him or will she leave him and the band once and for all?
Andrea - A rockstar romance where there's only one woman who can help get his head right? It's a YES from me!!

Buy a copy: Amazon, Apple Books, Barnes & Noble, Kobo
Also releasing this month: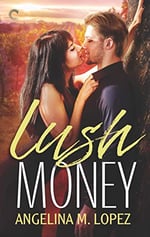 Lush Money, by Angelina Lopez - October 14
Lifestyles of Gods & Monsters, by Emily Roberson - October 22
Royal Holiday, by Jasmine Guillory - October 1
The Fountains of Silence, by Ruta Sepetys - October 1
Our Wayward Fate, by Gloria Chao - October 15
Homesick, by Nino Cipri (Not romance but VERY queer spec fic. Recommended by Suzanne.) - October 15
What books are you looking forward to this month?