We talk a lot about the books we're excited for, new releases, and so on. But what books did we actually read and love? Our team whittled down their lists to one (or not) top picks for the month.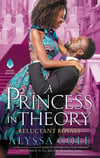 Suzanne's Pick:
Alyssa Cole's A PRINCESS IN THEORY is my favorite book of 2018 so far. Yes, it's only February, but this is A Book. Cole is an author who genre-hops and manages to write brilliantly whether it's historical, post-apocalyptic, or contemporary rom-com. A PRINCESS IN THEORY falls into the last category and it's laugh out loud funny. The heroine's first communication with her Prince? She tells him to "FUCK. OFF." in an email. Better still, there's a deep emotional core under the science geekery and the comedy. It's one of those books that lives up to the hype. You can read Stitch's review here!
Buy A Princess in Theory: Amazon, iBooks, Kobo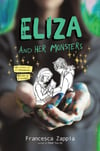 Amy's Pick:
I just started it but I already know ELIZA AND HER MONSTERS is going to be my favorite February read. It's about a high school girl whose written a highly successful web comic that has a huge fandom. I'm already 100 pages in and I've connected so much to Eliza, and have felt my heart flutter more than a couple of times at Zappia's cute YA romance.
Buy the Eliza and her Monsters:
Amazon
,
iBooks
,
Kobo
Dylan's Picks: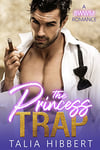 THE PRINCESS TRAP, by Talia Hibbert
There's nothing better than discovering a new author whose work makes you want to devour their backlist and that's exactly what happened to me when I read The Princess Trap by Talia Hibbert. The book pairs a regular girl with an undercover prince and the resulting romance is both hot and heartfelt. The positive fat representation, a diverse characters, and wonderful writing all combine for an entertaining read.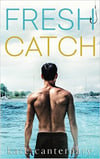 FRESH CATCH, by Kate Canterbary
Kate Canterbury delivers, and then some, with her first M/M novel Fresh Catch. I love a good opposite-attract love story and Owen and Cole's hit my sweet spot. I fell in love with the characters as they fell in love with each other and enjoyed every twist and turn they took on their road to happily ever after.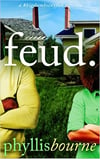 FEUD, by Phyllis Bourne
Feud takes the enemies-to-lovers trope to hilarious new heights. Justice and Alex are great characters with undeniable chemistry. This was a fun, lighthearted book that kept a smile on my face.
What did you read in February? Any standouts?