Bittersweet: What Writing a Character with the Same Crap Brain As You Can and Cannot Do
There is something exquisitely painful about trying to promote a book that features a severely depressed heroine when depressed oneself.
There is no doubt in my mind that Starla Patrick, the heroine of For Her Own Good who manages her depression successfully with ECT, deserves all the love and adoration heaped upon her by her hero. I have every confidence that she is a strong, resilient, intelligent, and sensitive person who is worthy of a happy ending and oodles of the super hot, kinky AF sex she craves. There is something especially disappointing about being able to believe these things about a character that came out of my own brain and having a terrible time believing them about myself.
I feel guilty for not having done more to get this book into readers' hands and onto their Kindles. Between the gut-wrenching anxiety that makes me feel sick even as I write this and the depression that makes it hard to do anything at all, it has been close to impossible to seek the attention I know is the only way for readers to find out about Lowry and Starla's story. I want people to know that Starla is a prickly heiress devastated by the loss of her father who does her very best to recognize and work around her own limitations while also trying so very hard not to disappoint the people she loves the most. And I want them to know Lowry is an older ginger hero who is guilt-ridden because he is—god forbid—human and has desires he can't reconcile with the consummate professional psychiatrist he has striven to be.
Even as I feel certain there will be people who will be delighted to see someone just like themselves being ravished by a dirty-talking and completely smitten Scotsman who downright worships his heroine, I remain unconvinced that I am deserving of my own HEA. It would feel entirely hypocritical and disingenuous except that I wholeheartedly believe that the people who see themselves in Starla do deserve this, they are worthy. It's just me who is not.
I don't say these things to get you to buy my book. I mean, I hope you will if you think you'll enjoy it. There's a lot to like (see above dirty-talking, smitten Scottish hero and the working title of Daddy Kink Ex-Psychiatrist). To be honest, I sort of wish someone else had written this book so I could shout about it from the rooftops without shame. And yet I find myself feeling self-centered, pushy, and obnoxious when I so much as put up a single teaser on Insta or ask if a reviewer or another author would like an ARC. Because anxiety is awesome like that.
So, no, please don't read or purchase For Her Own Good out of pity for my craptacular brain. That's not why I'm spilling my guts all over the place. I am telling you about the awful nonsense my brain shouts at me because every time I've seen a peer of mine talk about their struggles with mental health, I feel gratitude down to my bones. It is helpful to see people I regard as incredibly talented authors not be the pinnacle of productivity and confidence because sometimes their brains are terrible too. Not that I would wish this on anyone, but it allows me a glimmer of hope that I might be able to be like them someday. Not now, obviously, because right now I am a disaster and a failure who smiles while grinding my teeth and trying not to break down. But, maybe, someday.
Being an author requires a bizarre mix of hubris—believing that other people will want to not only read your stories, but pay for the privilege—and humility—goodness knows you'll need it during edits. I think too it requires bucketloads of empathy for our fellow human beings in order to tell stories that will resonate with them. All of this gets more complicated when you add anxiety and depression to the mix, and it was kind of a shitshow to start with.
With all that being said, as painful as this book was to write, and as impossible as it's been to promote, I'm glad I did the thing. I'm glad Starla's story is out in the world. I hope more people write depressed main characters, anxious characters, characters with ADHD, characters on the autism spectrum, characters with any and all the mental health issues and neurodivergent brains. I hope they do it in a way that's sensitive but doesn't treat the main characters with kid gloves because goodness knows we don't get treated that way in the world at large.
As stomach-churning as all of this has been, I hope everyone writes main characters that hold unflinching mirrors up to the the thing they think makes them the most unlovable, and give that character a happy ending. Not just an HEA with someone who loves them just as they are, but who is over the moon to get to have that perfectly imperfect person in their lives and to love them as best they can.
Perhaps in doing so, someday we'll be able to believe that not only are our characters and our friends and loved ones deserving of love, but so too are we. When you do write that story, please send it to me. I'll be in my blanket fort with some moscato and Cheez-Its.
***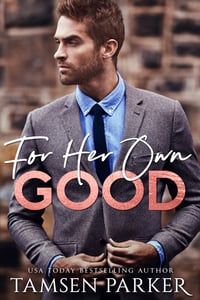 From USA Today Bestselling author Tamsen Parker comes a taboo romance of risk-taking, redemption, and how to give voice to our greatest fears and our greatest desires.
"Don't be greedy," he murmurs into my hair, and it makes me all the more desperate.
"Daddy, I am greedy."
When Dr. Lowry Campbell saved my life as a suicidal teen, I thought he was the most perfect man I'd ever known. And then he disappeared for fifteen years.
Now, three months after I became the wealthiest woman on the Eastern Seaboard, he's back. And he wants me. Finally. But I'm not that girl anymore, and my anger is nearly as intense as my vulnerability. I've waited a long time to ask for what I want, and it's time Lowry know that if he wants to be in my life, he'll need to earn back my trust and come to terms with my desire to call him daddy…
**Content Warnings for mental illness, depression, suicide**
For Her Own Good is available now at Amazon (and in Kindle Unlimited).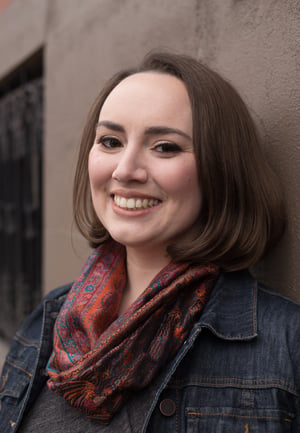 Tamsen Parker is a USA Today bestselling romance writer, with books in the erotic romance, hot contemporary, sports, and now sweet subgenres, and writes about f/f, m/f, and m/m couples falling for each other. The Lesbian Review named both IF I LOVED YOU LESS and FIRE ON THE ICE to their Top 15 Books of 2018, and IN HER COURT as one of the Top 10 Audiobooks of 2018. Her novella CRAVING FLIGHT was named to the Best of 2015 lists of Heroes and Heartbreakers, Smexy Books, Romance Novel News, and Dear Author. Heroes and Heartbreakers called her After Hours series "bewitching, humorous, erotically intense and emotional."
She lives with her family outside of Boston, where she tweets too much, sleeps too little and is always in the middle of a book. Aside from good food, sweet rieslings and gin cocktails, she has a fondness for monograms and subway maps. She has also been bitten by the planner bug and may be consumed by her washi tape and sticker stash any day now. She should really start drinking coffee.
Find Tamsen at http://tamsenparker.com/.