Woohoo! We hit 2,000 followers on Twitter and now it's 2020, so we're using these milestones as an opportunity to give away a giant stack of print books!
All of the books--except ARCs--are in new, unread condition and some are signed. They are from a variety of sources: a couple were purchase by Suzanne and she never read them (don't judge), most are from the RWA Conference in NYC in July, and the ARCs (Advance Review Copy) are from Suzanne's other reviewing gig.

Here's how all of this will work:
- Giveaway runs from 1/3/20 - 1/16/20 (Two weeks)
- At 11:00 am EST on 1/17, we'll download the responses. Anything after that won't be counted.
- 1 entry per person, don't cheat please.
- It would be really cool if you were following us on one of our platforms. We're not going to check, but it's a good thing to do. (We're @LoveinPanels on Twitter, Facebook, and Instagram)
- Open in the United States only. Books will be sent via USPS Media Mail.
- Void where prohibited, must be 18 to enter, no purchase necessary etc.
- We will not do anything with your mailing addresses, and email signups are opt-in (there's a checkbox in this form).
- Winners will be notified by email on 1/17.

We're able to afford the postage for this giveaway because of our wonderful Patreon supporters. More info on that here: www.patreon.com/loveinpanels
Here are the books!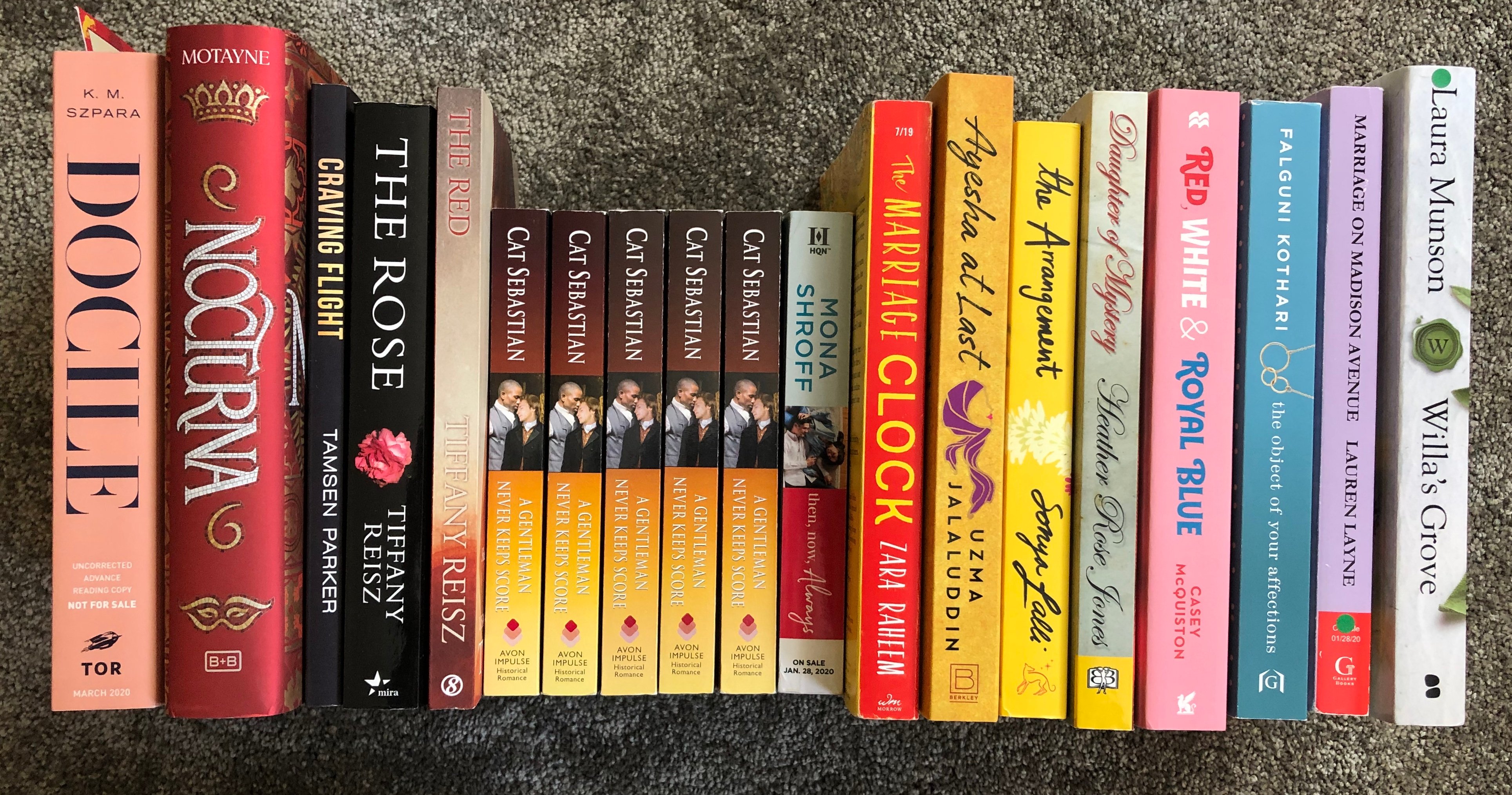 To enter, just fill out the Google form below. If the form doesn't show up, please use this link.
Good luck!