April in my life means:
Mud.
Lambs. Though not this year. Again. I miss my mom, this pandemic sucks. She did send me photos!
Pre-summer caretaking for the four trees in my little orchard.
It's been a long time since I lived in a city during April, so I'm not sure what April means to everyone else. Tell me!
Oh, and here are some books releasing this month.
*
This post contains affiliate links.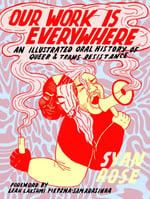 Our Work is Everywhere: An Illustrated Oral History of Queer and Trans Resistance, by Syan Rose - April 6

Over the past ten years, we have witnessed the rise of queer and trans communities that have defied and challenged those who have historically opposed them. Through bold, symbolic imagery and surrealist, overlapping landscapes, queer illustrator and curator Syan Rose shines a light on the faces and voices of these diverse, amorphous, messy, real and imagined queer and trans communities.
In their own words, queer and trans organizers, artists, healers, comrades, and leaders speak honestly and authentically about their own experiences with power, love, pain, and magic to create a textured and nuanced portrait of queer and trans realities in America. The many themes include Black femme mental health, Pacific Islander authorship, fat queer performance art, disability and healthcare practice, sex worker activism, and much more. Accompanying the narratives are Rose's startling and sinuous images that brings these leaders' words to visual life.
Our Work Is Everywhere is a graphic nonfiction book that underscores the brilliance and passion of queer and trans resistance.
Includes a foreword by Lambda Literary Award-winning author and activist Leah Lakshmi Piepzna-Samarasinha, author of Care Work: Dreaming Disability Justice.
***
Why I Want to Read It - I've had this on my TBR for ages. I continue to wonder how a written and illustrate history is an oral history, but I'm still excited to grow my admittedly limited knowledge of a movement that has shaped my life and those of my loved ones. (And strangers.)

Buy a copy: Amazon ◊ Barnes & Noble ◊ Bookshop ◊ Kobo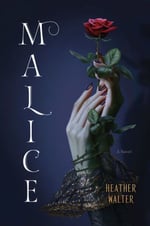 Malice, by Heather Walter - April 13

A princess isn't supposed to fall for an evil sorceress. But in this "bewitching and fascinating" (Tamora Pierce) retelling of "Sleeping Beauty," true love is more than a simple fairy tale.
Once upon a time, there was a wicked fairy who, in an act of vengeance, cursed a line of princesses to die. A curse that could only be broken by true love's kiss.
You've heard this before, haven't you? The handsome prince. The happily ever after.
Utter nonsense.
Let me tell you, no one in Briar actually cares about what happens to its princesses. Not the way they care about their jewels and elaborate parties and charm-granting elixirs. I thought I didn't care, either.
Until I met her.
Princess Aurora. The last heir to Briar's throne. Kind. Gracious. The future queen her realm needs. One who isn't bothered that I am Alyce, the Dark Grace, abhorred and feared for the mysterious dark magic that runs in my veins. Humiliated and shamed by the same nobles who pay me to bottle hexes and then brand me a monster. Aurora says I should be proud of my gifts. That she . . . cares for me. Even though a power like mine was responsible for her curse.
But with less than a year until that curse will kill her, any future I might see with Aurora is swiftly disintegrating—and she can't stand to kiss yet another insipid prince. I want to help her. If my power began her curse, perhaps it's what can lift it. Perhaps together we could forge a new world.
Nonsense again. Because we all know how this story ends, don't we? Aurora is the beautiful princess. And I—
I am the villain.
***
Why I Want to Read It - This is a sapphic retelling of Sleeping Beauty and Aurora and the evil fairy are gonna KISS. I'm sure my therapist would have things to say, but whatever.

Buy a copy: Amazon ◊ Barnes & Noble ◊ Bookshop ◊ Kobo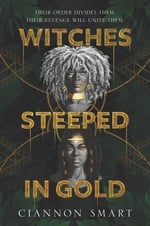 Witches Steeped in Gold, by Ciannon Smart - April 20

This Jamaican-inspired fantasy debut about two enemy witches who must enter into a deadly alliance to take down a common enemy has the twisted cat-and-mouse of Killing Eve with the richly imagined fantasy world of Furyborn and Ember in the Ashes.
Divided by their order. United by their vengeance.
Iraya has spent her life in a cell, but every day brings her closer to freedom—and vengeance.
Jazmyne is the Queen's daughter, but unlike her sister before her, she has no intention of dying to strengthen her mother's power.
Sworn enemies, these two witches enter a precarious alliance to take down a mutual threat. But power is intoxicating, revenge is a bloody pursuit, and nothing is certain—except the lengths they will go to win this game.
***
Why I Want to Read It - WITCHES. Okay, the other reason is because I've read a bunch of reviews and even the critical ones have me intrigued. This one at FIYAH in particular. I'm always on the lookout for a matriarchal society in fiction and it sounds like this one is done really well.

Buy a copy: Amazon ◊ Barnes & Noble ◊ Bookshop ◊ Kobo
Also out this month (beware, not all are romance!):
(All titles in red are links to Amazon)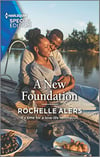 April 1 - Consequences of Passion, by Yarah St. John
April 1 - The Marriage He Demands, by Brenda Jackson
April 1 - A New Foundation, by Rochelle Alers
April 5 - Hideaway, by Rachel Lacey
April 5 - Flipcup, by Kim Hartfield
April 6 - The Intimacy Experiment, by Rosie Danan
April 6 - Somewhere Between Bitter and Sweet, by Laekan Zea Kemp

April 6 - House of Hollow, by Krystal Sutherland
April 6 - Twice Shy, by Sarah Hogle
April 8 - Spellbound, by Ophelia Silk
April 13 - Second First Impressions, by Sally Thorne
April 13 - The Light of the Midnight Stars, by Rena Rossner
April 13 - Love in Color: Mythical Tales from Around the World, Retold, by Bolu Babalola
April 13 - Hot Copy, by Ruby Barrett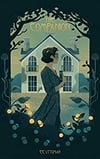 April 16 - The Companion, by EE Ottoman
April 16 - She Drives Me Crazy, by Kelly Quindlen
April 20 - The Soldier and the Spy, by Annabelle Greene
April 20 - In Deeper Waters, by F.T. Lukens
April 20 - The Kindred Spirits Supper Club, by Amy E. Reichert
April 20 - What's Not to Love, by Emily Wibberley and Austin Siegemund-Broka
April 21 - The Queen of the High Mountain, by Kit and Cat Seaton
April 26 - Four books in the "Moo U" series affiliated with Sarina Bowen's books

April 27 - The Hate Project, by Kris Ripper
April 27 - The Road to Rose Bend, by Naima Simone
April 27 - The Nightborn, by Isabel Cooper
Want to support us and indie bookstores at the same time? All print books on this list have been collected in a list over at Bookshop, too!
Reminder!
LGBTQ Reads keeps a list of new releases that includes queer fiction of every genre.
WoC in Romance publishes new release lists roughly weekly.
Girl Have You Read does the same.
What books are you looking forward to this month?
***
If you appreciate our content and wish to support the site, please consider using the affiliate links in this post and below for your shopping needs. Even if you don't buy the book in question, we receive a small % of your purchase from the vendor. As always, you are welcome to leave us a tip on Ko-Fi!
Support Love in Panels