I don't have any pithy for August, so let's just get into some books releasing this month!
*
This post contains affiliate links.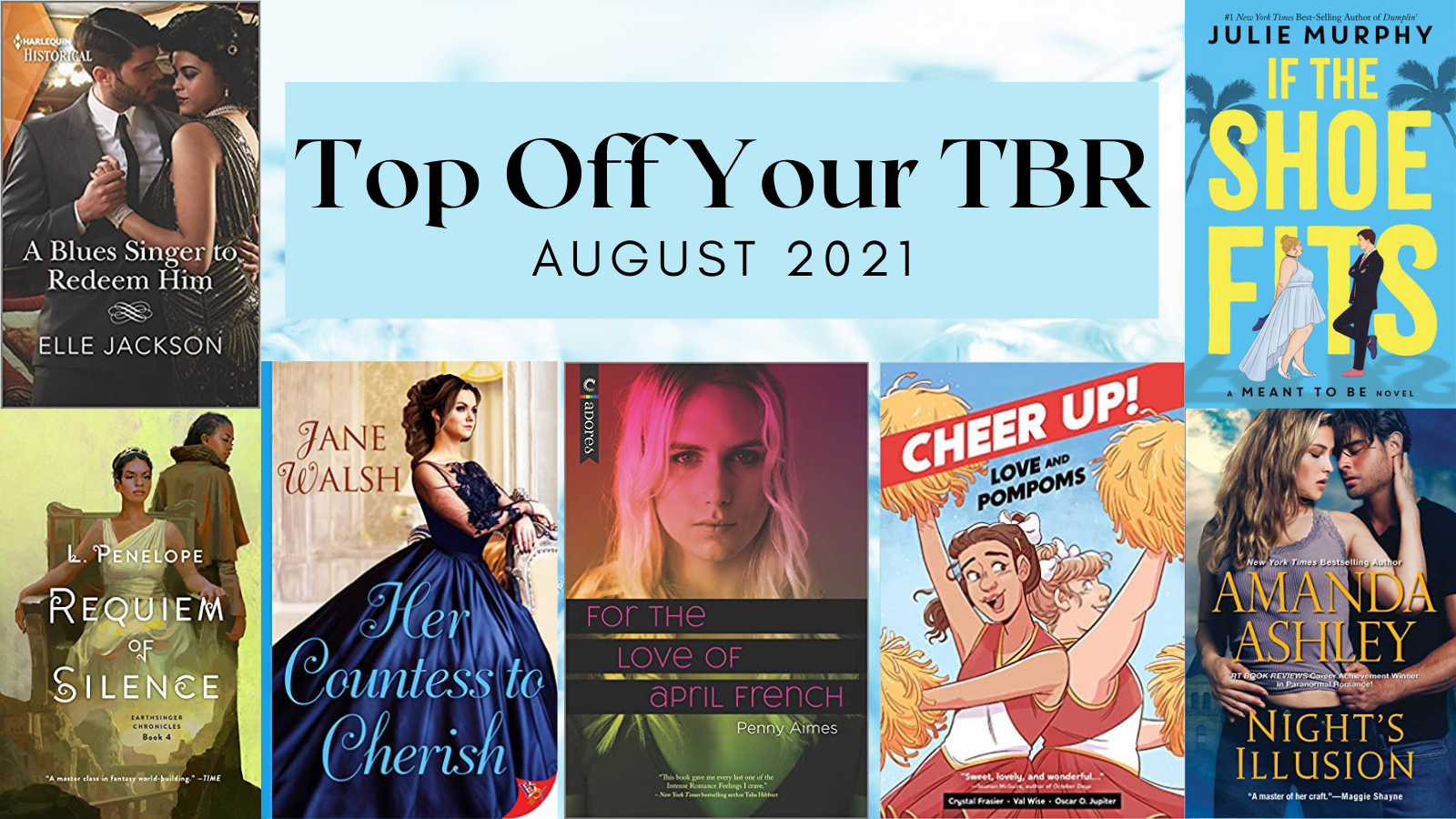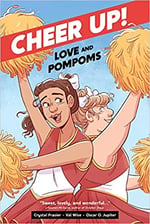 Cheer Up: Love and Pompoms, by Crystal Frasier - August 10

A sweet, queer teen romance perfect for fans of Heartstopper and Check, Please!
Annie is a smart, antisocial lesbian starting her senior year of high school who's under pressure to join the cheerleader squad to make friends and round out her college applications. Her former friend BeBe is a people-pleaser—a trans girl who must keep her parents happy with her grades and social life to keep their support of her transition. Through the rigors of squad training and amped up social pressures (not to mention micro aggressions and other queer youth problems), the two girls rekindle a friendship they thought they'd lost and discover there may be other, sweeter feelings springing up between them.
***
Why I Want to Read It - A graphic novel written for me! It's queer romance and I honestly only care about cheerleading in the context of "But I'm a Cheerleader" so here we go.

Buy a copy: Amazon ◊ Barnes & Noble ◊ Bookshop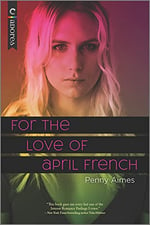 For the Love of April French, by Penny Aimes - August 31

April French doesn't do relationships and she never asks for more.
A long-standing regular at kink club Frankie's, she's kind of seen it all. As a trans woman, she's used to being the scenic rest stop for others on their way to a happily-ever-after. She knows how desire works, and she keeps hers carefully boxed up to take out on weekends only.
After all, you can't be let down if you never ask.
Then Dennis Martin walks into Frankie's, fresh from Seattle and looking a little lost. April just meant to be friendly, but one flirtatious drink turns into one hot night.
When Dennis asks for her number, she gives it to him.
When he asks for her trust, well…that's a little harder.
And when the desire she thought she had such a firm grip on comes alive with Dennis, April finds herself wanting passion, purpose and commitment.
But when their relationship moves from complicated to impossible, April will have to decide how much she's willing to want.
***
Why I Want to Read It - I've been hearing nothing but good things about this romance. Who doesn't want to read about a trans woman finally receiving the love she deserves?

Buy a copy: Amazon ◊ Barnes & Noble ◊ Bookshop ◊ Kobo
I've also read It Happened One Summer and it was a lot of fun.

Also out this month (beware, not all are romance!):
(All titles in red are links to Amazon)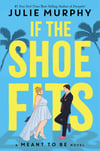 August 3 - So We Meet Again, by Suzanne Park
August 3 - Big Witch Energy, by Kelly Jamieson
August 3 - If the Shoe Fits, by Julie Murphy
August 3 - The Dating Dare, by Jayci Lee
August 3 - I Kissed a Girl, by Jennet Alexander
August 10 - Wait for It, by Jenn McKinlay
August 10 - Shaken or Stirred, by Georgia Beers
August 10 - Just Not That Into Billionaires, by Annika Martin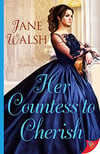 August 10 - Her Countess to Cherish, by Jane Walsh
August 10 - It Takes Heart, by Tif Marcelo
August 10 - Role Model, by Rachel Reid
August 17 - Battle Royal, by Lucy Parker
August 17 - The Dating Playbook, by Farrah Rochon
August 17 - Phantom Heart, by Kelly Creagh
August 17 - Sometimes I Trip On How Happy We Could Be, by Nichole Perkins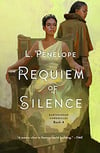 August 17 - Requiem of Silence, by L. Penelope
August 17 - Me (Moth), by Amber McBride
August 17 - Velvet Was the Night, by Sylvia Moreno-Garcia
August 24 - Along Came a Lady, by Christi Caldwell
August 24 - Bombshell, by Sarah MacLean
August 24 - A Delicious Dilemma, by Sera Taino
August 24 - A Blues Singer to Redeem Him, by Elle Jackson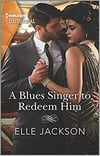 August 24 - Secrets of a One Night Stand, by Naima Simone
August 24 - Tracing a Kidnapper, by Juno Rushdan
August 24 - True Love Cowboy, by Jennifer Ryan
August 24 - Turn Up the Heat, by Marie Harte
August 24 - Uncharted, by Adriana Anders
August 24 - I'm Only Wicked With You, by Julie Anne Long
August 24 - The Hazards of Hunting a Duke, by Julia London
August 24 - A Duke Worth Fighting For, by Christina Britton

August 24 - Foolish Hearts, by Synithia Williams
August 24 - Night's Illusion, by Amanda Ashley
August 24 - The Highland Fling, by Meghan Quinn
August 24 - When You Wish Upon a Duke, by Charis Michaels
August 31 - The Heart Principle, by Helen Hoang
August 31 - The Devil You Know, by Kit Rocha
August 31 - Forestborn, by Elayne Audrey Becker
August 31 - The Witch Haven, by Sasha Peyton Smith
August 31 - The Royals Next Door, by Karina Halle
August 31 - Hollywood Ending, by Tash Skilton
August 31 - Breaking Badger, by Shelly Laurenston
August 31 - The Name Curse, by Brooke Burroughs
Want to support us and indie bookstores at the same time? All print books on this list have been collected in a list over at Bookshop, too!
Reminder!
LGBTQ Reads keeps a list of new releases that includes queer fiction of every genre.
WoC in Romance publishes new release lists roughly weekly.
Girl Have You Read does the same.
What books are you looking forward to this month?
***
If you appreciate our content and wish to support the site, please consider using the affiliate links in this post and below for your shopping needs. Even if you don't buy the book in question, we receive a small % of your purchase from the vendor. As always, you are welcome to leave us a tip on Ko-Fi!
Support Love in Panels